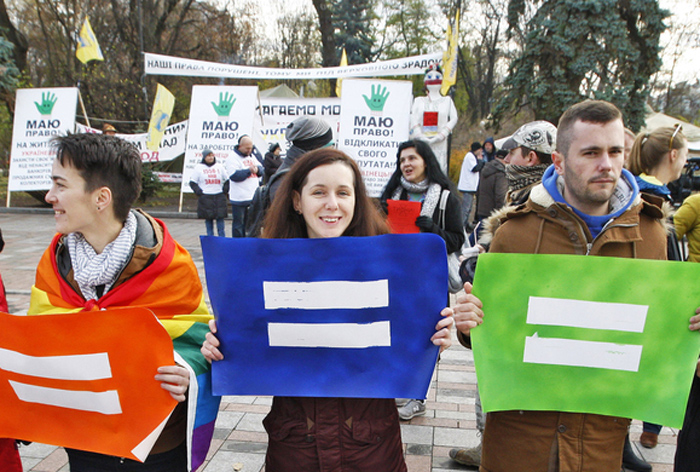 Writer Natalie Clifford Barney once called entrepreneurship "the last refuge of the troublemaking individual." Surprising words, considering charm and tact are considered essential tools for anyone starting a business. And kicking down doors isn't exactly charming behaviour.
But for many women, particularly those working within oppressive environments, the very act of starting a business can be frighteningly disruptive to the social order. When entrepreneurship also entails rising out of prejudice or poverty, activism becomes a necessary part of the toolkit. As history shows, it can be an incredibly valuable tool.
Many female business pioneers consistently spoke truth to power while simultaneously building what we would now call their brands. Take, for example, cosmetics magnate Elizabeth Arden. Born Florence Graham in 1884 in Woodbridge, Ont., Arden popularized makeup for women at a time when it was worn primarily by actors and prostitutes. Since that time, of course, women's relationships to cosmetics can best be described as uneasy; in fact, some might criticize Arden for fostering a culture that not only allows, but mandates cosmetic "improvement."
But in the early 20th century, wearing makeup was a sign of a woman's determination to please herself. On a spring day in 1912, Arden did her own unique part to advance the suffrage movement by getting marchers in a New York City parade to sport her signature lipstick. It was bright red of course, the colour of daring and defiance.
Arden's contemporary, Mary Pickford, is best known as a Hollywood film actor who became "America's sweetheart." But she was also a highly successful business executive who also happened to hail from Canada. Pickford (born Gladys Smith) began producing her own features shortly after her acting career began and later co-founded the United Artists studio to secure financial and artistic freedom for filmmakers.
Pickford constantly used her power and profits to help others in the screen trade. Her projects included building a specialized hospital for ailing industry workers, as well as establishing the Motion Picture Relief Fund to provide assistance to impoverished actors. She was also a major fundraiser for the American army's efforts during the First World War.
Georgina Binnie-Clark wasn't nearly as famous as Arden or Pickford, but deserves equal celebration. Binnie-Clark was an aristocratic Englishwoman who found herself in a precarious economic position in the early 1900s. At the time, there were almost a million more young women than men in England after many of the latter had been lost to immigration and war. Marital uncertainty became a problem for upper-class women, whose identity was solely defined by their husband and children (working-class women routinely held jobs outside the home).
Binnie-Clark immigrated to Saskatchewan where she did the most shocking thing for an upper-class woman: she became a successful farmer. Throughout her life on the prairies, she fought numerous obstacles. Because she was a single woman, the government deemed her ineligible to own a homestead, despite a petition signed by 11,000 men to get the law reversed. Undaunted, Binnie-Clark devised a plan to bring single British women to Canada and train them in the art of farming. Unfortunately, the program was cancelled due to the outbreak of the First World War. She also wrote two books in which she advocated not only for female farmers, but for all western farmers afflicted by unfair financing practices.
Binnie-Clark, Pickford and Arden were entrepreneurs by choice and activists by necessity. With improved conditions for women in business, is activism a thing of the past?
Not by any means, but there are different reasons for this. Some entrepreneurial activists are so massively successful (think Oprah Winfrey or Jane Fonda) that they can afford to be as troublesome as they wish. Others may start off with less, but find their desire to upset the social apple cart is shared by many other willing partners. An example is Kathryn Finney, creator of digitalundivided (DID), which supports the success of tech start-ups led by African-American and Latina women.
Across the world, others are still fighting for basic gains; like their forebears, they can't afford not to be activists. Sarah Abu Alia, a concert promoter in Jordan, embraces the role heartily. Of the work climate in her home country she says: "As a woman, you have to fight for everything here, which is a great preparation for being an entrepreneur." The women of yesterday would no doubt agree.
Publisher's Note: Micah White, author of The End of Protest, writes, "The lack of protest is perilous for society." And he might be right. In a time where even innovative protest efforts like Occupy failed to create change, and in a year where presidential hopefuls like Donald Trump can take sexism and racism to a whole new level and still garner a massive following, it may, just may, be a sign to women* everywhere that we too need to examine our toolkit and ask ourselves if our current atomistic, individual "role modeling" and "don't rock the boat" efforts to advance equality and inclusion are also no longer effective. Perhaps we need new, bolder tools to drive social change. And as entrepreneurs, perhaps we need to start seeing ourselves as social activists and drivers of social change, not just drivers of our economy.
*Defined in gender-expansive terms.