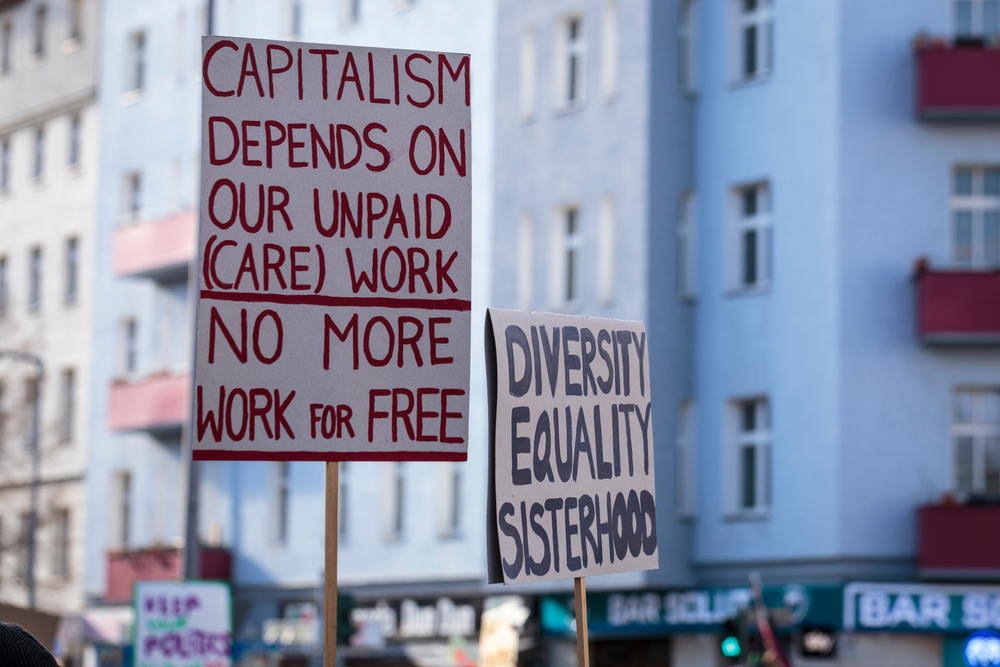 With the new year and a vaccine on the horizon, many entrepreneurs are crawling from the wreckage known as 2020, dusting off, and thinking, what next?
In the past, mainstream entrepreneurship has focused on opportunity and extraction: find a market gap or problem, figure out how to exploit it, and then work to extract as much wealth and power for yourself and investors as possible. Meanwhile, social entrepreneurs sought to find the harm caused by Big C Capitalist pursuits; figure out how to fix the mess; then set to work abiding by capitalist light rules.
Neither one of these models make sense for the ground that has shifted beneath our feet this past year and for what's coming next. The very purpose of entrepreneurship, attendant policies, and the way we do business must undergo a profound revolution.
So, in addition to all the things we normally think about—launching,  pivoting, downsizing, upsizing, going digital, managing growth (some enterprises are thriving!), getting through the next lockdown, making payroll—there is this to consider: how to build a truly accountable enterprise that models an inclusive, restorative, and generative future versus perpetuating the rapacious systems, standing behind decorative diversity mission statements and operating with the fear-based mindset of the now.
Of course, no one knows the answer to that big question, but here are some things to kickstart the process of getting there:
Stop perpetuating systemic oppression: Take a hard look at your culture, policies, pay scales, processes and practices. Centre the word 'care,' and start rooting out anything that enables oppression—whether racism, anti-black racism, white supremacy, colonialism. Let's turn the page on the way we lead, communicate, operate, and design products and services.
Advance critical consciousness: Do action work. Participate in and encourage difficult, uncomfortable conversations that lead to personal growth, political awareness, and systems thinking mindsets for staff, customers and suppliers. Everyone, not just the founder, must evolve and reckon with internalized oppression as well as external. We learn best in community with others. Seek out expertise and communities that facilitate growth and help sustain them in return.
Take stock of whose work and ideas you amplify: What stories do you tell on your company blog? Whose ideas do you advance on social media? What art do you hang on your workspace walls? Looking at who and what you focus on can also tell you who and what you're not supporting—and should.
Re-write your procurement policy: Make a commitment to sign up to WEP and direct 30 per cent or more of your procurement spend to enterprises owned by women, BIPOC, trans or gender-expansive folk. These directories can help you find the services or products you need:  Black, Women's or LGBTQ Chamber of Commerce, The Native Women's Association, Immigrant Women in Business, Feminist Founders, WEKH Ask and Give app, WeConnect and Femmbought—to name just a few. Follow our stories about services offered by feminist founders on www.liisbeth.com and in our newsletter. We have profiled over 183 feminist identified, progressive enterprises that are all looking for customers and a shot at new generative collaborations.
Get Political and connect with other aligned social movements: Social change is collective work—not hero work. And the best and freshest thinking today is generated by BIPOC, women-led, grassroots, activist groups, not large, corporatized institutions. Engage with BLMCda, BLM USA, the LEAP, DIEM25, Pace e Bene, Salmon Nation, and other generative movements that embrace social justice, feminism, and environmentalism. Sign up for their newsletters. Donate. Invite their speakers to talk to your stakeholder group. Invite an activist to sit on your advisory or fiduciary board.  Answer their calls to action. It has to be a give and take.
Diversify your media spend and attention: Spend at least 50 per cent of your annual media budget on indie outlets to diversify your listening power. Consider indie outlets such as rabble.ca, APTN (Indigenous) Yes Magazine, Herizons, Peeps Magazine and, of course, LiisBeth.com
Ask who's in the room? Who's not? And consider why? Over 54 per cent of all businesses in Canada have one to four employees (considered micro companies by StatsCan) often including the founder and co-founder.  This presents an obvious challenge when it comes to advancing inclusion: your company may just be a close-knit founding team of three cis-het white women with no plan or money to hire. And that's OK. But there are countless ways micro companies like this can engage with the 30 per cent of the Canadian population that is BIPOC identified. Make that engagement a priority as it will inform and strengthen your work. Need advice? Join the Feminist Enterprise Commons community (FEC).
Trailblaze like a trailblazer: Like Bloom + Brilliance, a women-owned website and branding company, be transparent about your intersectional feminist values on your business website. Integrate the use of pronouns in your staff directory and website. Radically change your bylaws to strengthen accountability. Consider implementing a barter pay system in addition to trading in cash (because a lot of folks will have a lot less of it next year).
As brutal as the year was, 2020 delivered a gift: it has unveiled what needs fixing in ways that not even mainstream folks can continue to ignore.  We cannot turn away from it or all the suffering will have been for nothing, all the pain and carnage will continue. I suggest we heed the words of Audre Lorde: It is time for us all to be "deliberate and afraid of nothing."
Can you change a company's toxic culture just by changing the players? According to CV Harquail, the only way to fix the rot at Uber's core is for Uber to become a feminist company.
Read More »
Award winning Lunapads founder, Madeleine Shaw says "When it comes to feminism and capitalism, I personally believe that the success of the feminist business revolution will be to change capitalism…".
Read More »