Each week, I am privileged to lead "check in" calls for several communities of feminist enterprise activists– people who create and leverage their enterprises to support feminism plus other social and eco-justice movements they believe in.
If you were a fly on the screen in one of these conversations you would witness compassion, friendship, plus a few heart-quickening, Hannah-Gadsby-style "fuck that shit" rants that that generate both laughs and tears. You would hear stories of both the inner and outer work (not sure which is more difficult) required to work to advance social justice; and the mother-bear creativity and grit that goes into resourcing an enterprise that resists patriarchal, extractive capitalistic and winner- take-all-entrepreneurship creeds.
In your notebook, you might write "activist communities are awesome," and maybe underline it twice.
However, in these past two weeks, you would have witnessed a community processing pain, dealing with feelings of powerlessness (does anything we do really matter?) and sheer exhaustion. You would also notice that the groups are smaller than usual—because even regulars in these meet ups can't bear to talk about the horrific events of the past several weeks just yet.  In your notebook, you might write this in big bold letters:
ACTIVIST BURNOUT?
While still reeling from the pandemic, we witnessed what was basically a snuff film on social media—the slow, public execution of a Black man by a sadist cop and three fellow officers. And while all eyes were on George Floyd protests, we also learned that Chantal Moore, an Indigenous woman, was shot five times by an officer performing a wellness check in New Brunswick. Regis Korchinski-Paquet, a Black Toronto woman, "fell" 24 stories after police arrived at her home to check on her, and Caleb Tubila Njoko, a London ON man, who died under similar circumstances. In Dallas, a Black trans-woman, Lyanna Dior, was beaten by mob of Black and other racialized men, underlining the critical need for an intersectional lens on racism, reminding that all Black lives matter .
While protests raged, Louisiana and several states threw up new obstacles to access to abortion, provoking more protests. And we heard yet more news about increases in domestic violence around the world during COVID lock downs.
I could go on. And on.
Change makers are hopeful that innovative new policies may result, but history tells us that overarching systems of oppression (patriarchy, capitalism and white supremacy, to name a few) are not easily dismantled, even when we seemed primed to embrace change.
Despite Roosevelt's New Deal in the '30s, the Civil Rights Movement in the '60s, another revival of feminism in the '70s, building environmental movement over the past 40 years, still gross economic inequality, racism and misogyny (led by misogynist-in-chief Donald Trump) rages on.
All this, along with pandemic related unpaid work (home schooling anyone?), no wonder activists are questioning whether real change will result this time — and feeling burned out.
Why Activist Burnout BURNS
You might feel burnout toiling for an over-demanding, clueless boss or in a soul-sucking work culture. But you can always escape by changing who you work for.
But activists struggling to change a system are stuck working in that system.
Studies on activist burnout highlight unique stressors: slowness of progress, lack of resources to affect change, consequences of being a systems outsider, the weight of the emotional labour required to develop a "deep understanding of overwhelming social conditions related to suffering and oppression."
Symptoms are similar to other forms of burnout: physical depletion, insomnia, negative thinking, depression, anxiety, lags in attention and memory, poor health, procrastination and increased substance abuse.
Those can trigger activists to withdraw entirely—at the very time they are most needed. Like now.
How to Heal Yourself—and Others
Annahid Dashtgard is a Canadian, author, change-maker and co-founder of Anima Leadership, a highly respected international consulting company supporting transformational change, especially in areas of diversity and inclusion. Previously Dashtgard helped lead the anti-corporate globalization movement (including organizing the 100,000 strong anti-globalization demonstration in Quebec in April, 2001) and has frequently been referred to as one of the top activists to watch.
In her recent book, Breaking the Ocean, Dashtgard writes about her 20-plus years as an activist. "Saving the world was a relationship of passion requiring fidelity and obsession…there was never any time for here and now. My activism and identity became one." And burnout was the consequence.
Dashtgard says activist burnout results when we push beyond what we and our bodies can sustain. She advises activists to "Go at the speed of your own nervous system,"  as well as "learn to say no"and "unplug when you feel you need to." She reminds us that "not a single one of the systemic issues any of us are working to change is going to change overnight, so pace accordingly."
To those feeling despair, Dashtgard reminds us that activism does lead to positive change– history shows that, over time, "the arc of the universe tends towards morality."
When it comes to guiding activist-led enterprises, she cautions against reacting too quickly to current events. "Often there's such urgency to jump into action, but any change efforts need to be built on a solid foundation." She recommends talking to people and gathering perspectives before taking next steps.  "The answers are often in the group, and often unfold through a process of listening as much as directing."
Caring for the Movement
As well as heeding sound self-care advice, we can also experience a recharge by caring for our movements and each other. How? Consider this additional advice from other long-time activists:
Write Activist Love Letters: Syrus Marcus Ware, a Black Lives Matter and trans rights activist, encourages people to think about their role in sustaining movements by writing love letters to activist leaders. He has personally mailed thousands of letters around the world to activists and organizations "as a salve to heal activist burnout." Ware adds, "It's [also] been amazing to get replies and be connected to activists around the globe." Imagine the shot of energy we could bring if we each wrote five love letters to people working hard to change the world?
Shift Your Focus: If the glacial pace of change gets you down, one way to refill your cup of hope is to take your eyes off the sky (the big picture) and focus on the ground – at the "emergent forms of life in the cracks of the Empire" — advice from Joyful Militancy authors carla bergman and Nick Montgomery. Activist-led experiments and startups below the radar are doing amazing work. Find them. Collaborate. Nourish them. Your support in whatever form that takes can make make an impact in ways that are felt right now versus decades from now.
Say Yes to Pleasure: In Pleasure Activism, author adrienne maree brown suggests making space for pleasure – it's a fierce form of resistance and critical for changing the world and staying resilient in fucked-up times. She recommends that we get in touch with our erotic and deep desires as part of our resiliency practice. "I touch my own skin, and it tells me that before there was any harm, there was miracle." Tantalize your senses, take your mind on a trip, open up to great sex, take delight in the very beauty of existing.
We know that unless systems of oppression are dismantled, none of us will be free. If we don't re-imagine our economic system, a handful of predominately white male billionaires will continue to call the shots. With rampant environmental destruction, Mother Earth will echo George Floyd's now iconic plea "I can't breathe" for years to come– and we will all suffer.
But we can't do this vital work when we're suffering to the point of burn out.  Self care, yes. But also remember that just being alive is a miracle worth celebrating everyday. Take a look at the flowers growing in between the cracks in the cement, cracks you are creating.  They will remind you that a better world is possible and indeed emerging.
---
LiisBeth is one the few indie, 100% womxn-led and owned media outlets in North America. If you enjoyed this article, please consider becoming a subscriber donor today! [direct-stripe value="ds1577108717283″]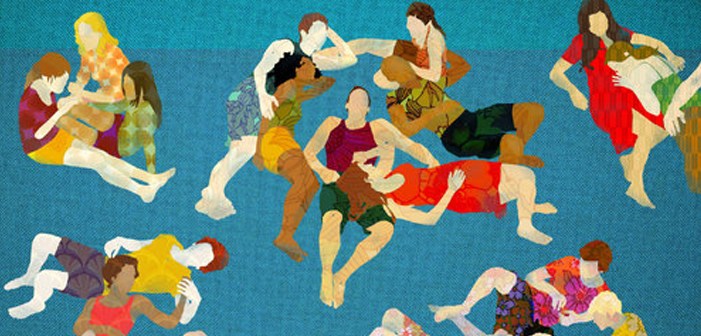 Does your enterprise disappoint? How does it compare to others? Were your expectations realistic?
Read More »
Cherry Rose Tan created a forum for entrepreneurs to talk about what they thought unspeakable—the mental health struggles of entrepreneurs.
Read More »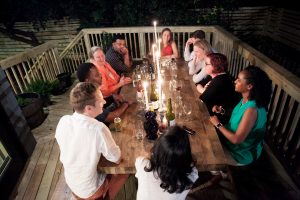 Ever heard of a program that measures an entrepreneur's success by how much they achieve, not by much money they make?
Read More »