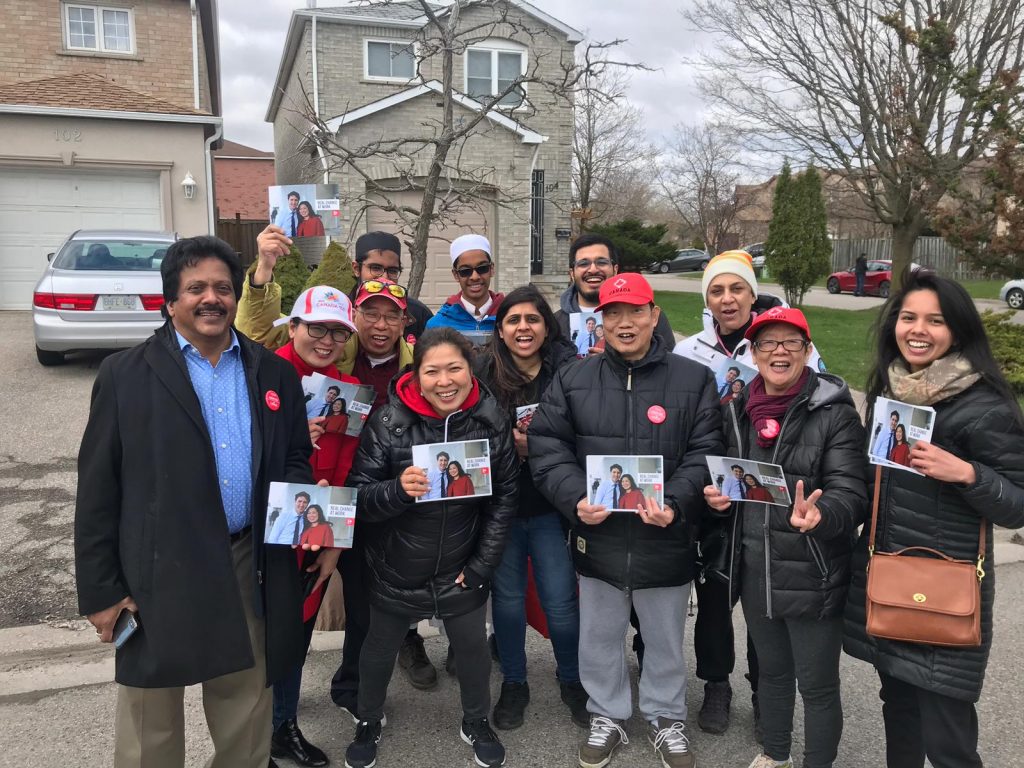 With a Canadian federal election in the winds, women passionate about reshaping the playing field for marginalized innovators and entrepreneurs at a policy level are considering making a difference by running for office for the first time. Research shows that currently "Women represent less than a third of seats (26%) in Parliament and in provincial and territorial legislatures, and only 18% of mayors and 28% of city councillors."  In the U.S., the number of women in congress today represents 23.4% of the total of U.S. Representatives. Women's representation in parliament in countries like South Africa, Sweden, Finland, Mexico and Cuba all exceed 40%.
To help close the gender gap in politics in Canada, the Ministry for Women and Gender Equality (WAGE) announced a $547.3K in funding in 2018 for programming run by the Federation of Canadian Municipalities to help encourage more women to participate in politics at the minicipal level. Federal politicians often get their start as local councilors. According to Resolution 15 of the 1990 United Nations Economic and Social Council, women's equal representation will only be achieved when there is a minimum proportion of 30 percent women in leadership positions.
So, you want to run. But how do you get started? And what is it like?
To find out more, we spoke with Minister of Small Business and Export Promotion, Mary Ng.
---
LiisBeth: Minister Ng, you've been in politics for 20 years. How did you get your start?
Mary Ng: Oh that's a fun question. My passion for public service has been there since I was a kid. What made me ultimately do it? You've heard me say this before, which is that I learned over the course of my life and career that political representation really matters if what a community wants is to be heard and have the opportunity to weigh in and shape things. I could see that we needed more women, and better yet, more racialized, minority women visibly represented in Parliament. In fact, that's what drove my decision to finally run for office. Along with the fact that I had a lot of strong women and allied men encouraging me to go for it. One of those men was the Prime Minister. He encouraged me to take the leadership and to run because he also believed that diverse representation does matter, and when people see other people like them, they believe that they are genuinely a part of the inclusive society and the diverse society.
Many feminist entrepreneurs want to get into politics someday. What first two or three steps would you recommend? What experience do you need to gather?
First off, I would say that you don't need to have experience in politics to run. But you do need an authentic desire to serve the public. And this starts with wanting to serve the people in a riding where you live.
Once you have made that leap, the next step is to decide which party most aligned with my views. Or which party most represents what I can embrace and take on and be a champion for. In my case, I felt what I cared about was most aligned with the Liberal Party of Canada. So, I chose the Liberal Party.
The next step is to sign up. It's free to do so for any party. Then, you set out to have conversations with people in the community. Work to learn about which issues are most important to them. You also share the issues that are important to you.
You put yourself out in front and say, "I would like to represent you and here's what I stand for." You start the conversation by convening friends and neighbours. You start with going to neighbourhoods and door-knocking. You begin to encourage people to sign up to vote for you so that you can be the nominated candidate for that party in that riding.
How do you get the money to start? How much money do you need to start?
You fundraise according to political fundraising rules. So, you start by calling your friends. You call your family. You ask the supporter that you just met at the door who said, "Oh my goodness, I really believe in you" to make a donation or volunteer to help you knock on doors.
In the Liberal Party, we have this thing called the Victory Fund, which is a little pot of money created by a lot of people donating a little bit of money. You can only donate $1,500 per person. That helps us build a campaign fund, or if not a campaign fund, a riding fund so that we have funds to be able to run our elections.
In this country, corporations can't give to you, unions can't give to you. So you really have to get out there, grassroots, and fundraise. And if they believe in you, you'll raise the money. If they don't believe in you, you won't.
As Minister of Small Business and Export Promotion, what are you most proud of having achieved in your time there so far?
The strategy to double the number of female entrepreneurs and, for me personally, that I get to work with businesses across this country to accomplish exactly that. For me, that's enormous.
Only 16% of all of our small and medium-sized businesses in Canada are women owned or women led.
But we know we can do better. For example, here is something that I learned yesterday that was absolutely fantastic. In the Yukon yesterday, 40% of their businesses are women owned and women led, which is wonderful. The women-led part of the SME economy there is also incredibly diverse. There are Indigenous businesses that are succeeding. I met people like Antoinette Oliphant, the owner of Antoinette's in Whitehorse. A great black, gay female entrepreneur who is kicking ass and doing great work.
There is more work to be done, but I am very hopeful about the strategies that we've got in place, the investments that we have made, and the other social policies that we have also advanced, including the Canada Child Benefit, parental leave, and affordable child care. These social policies, along with our recent investments in women entrepreneurs, I think, are going to go a long way. We're going see change.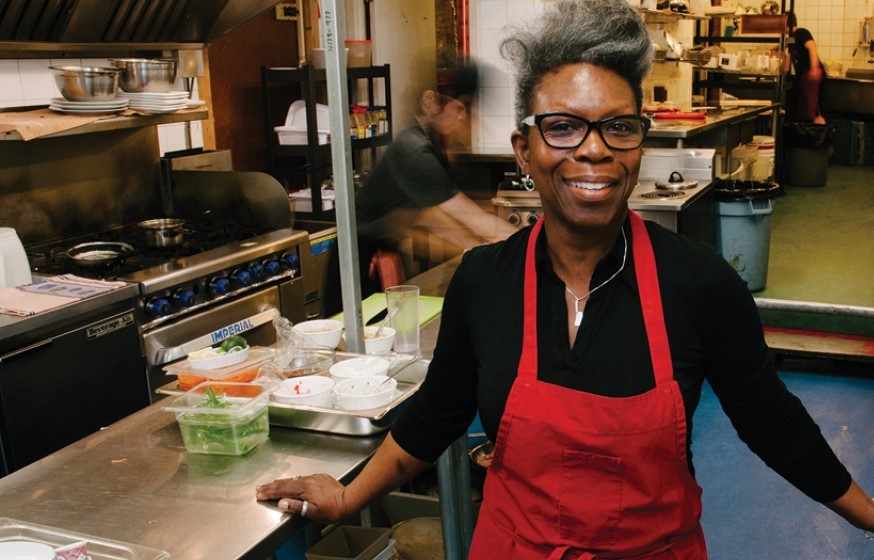 Being in Ontario, we know first-hand how fast programs that advance women, diversity, inclusion, and gender equity can be derailed or cancelled with a change in government. With a federal election coming up, which programs do you most want to see continue regardless of who is in power?
Our program for women entrepreneurs. And I would say that there's no better government than the one that is leading right now for women, women entrepreneurs, and all Canadians looking to build a truly inclusive society.
How important is it that we have a feminist government?
Very important, because if I make the argument that we need to make investments today in order to grow Canada's GDP in the future, and that gender parity in our economy is key to all of this, you then have to have a government that is willing to allocate the money to fund the required investments in research, institutional change, and community programs to support this shift. Having a progressive, feminist government creates the environment for that to happen. So it's very important.
Thank you so very much, Minister Ng.
Thanks, LiisBeth.
---
Want to Run for Office? Here are some additional resources to help you get started.
Operation Black Vote Canada:  Operation Black Vote Canada (OBVC) was established in 2004 as a nonprofit and multi-partisan organization that supports the election of Black people to public office.  We do this by educating, motivating and advocating for Black Canadians to participate in Canada's government, agencies, boards, commissions, civil service and in Canada's political process at all levels.
Elections Canada: Official Canadian website for federal elections. It cover's it all–including what you can and cannot expense.
Institue for Change Leaders: Founded by Olivia Chow, this institute will help you craft your message, platform and help you get organized. For over thirty years, Olivia Chow has been an effective and well-known public figure, serving in Toronto's municipal politics and on the national stage as a Canadian Member of Parliament. She was voted Best City Councillor seven times by readers of NOW magazine and Best MP in 2010. Readers of the Toronto Sun voted her Top Torontonian in 2012 and Canadian Immigrant magazine named her as one of Canada's Top 25 Immigrants.
Young Women's leadership Network:A national not-for-profit organization dedicated to fostering young women's civic and political leadership at all levels.  Theytake an anti-oppressive, trans-inclusive feminist approach toward identifying the issues and bridging the gaps in support networks and services for young women leaders. Their work takes a multifaceted approach to promoting inclusive & equitable leadership. The organization focuses on building young women's civic leadership capacity while we work with civic institutions to remove systemic barriers contributing to gender inequity.  Their sessions are excellent. Many of them free.