British filmmaker Amma Asante once said: "Don't take no as a full stop, treat it like a comma." Three women indie filmmakers (Bonnie Anderson, Moxie Productions; Rabiya Mansoor and Shreya Patel, Window Dreams Productions) are doing just that. These filmmakers aren't asking for a seat at patriarchy's table. They're building a better one on their own.
Film has always been a brutal industry for everyone but women bear a disproportionate brunt of the pain. A 2021 report by Women in View found women were afforded significantly fewer film contracts than men by two major funders and far less funding. BIPOC women fared the worst. A story in World Economic Forum in March reported that while the MeToo movement uncovered gender power dynamics in Hollywood, inequities behind the scenes garnered less attention: fewer than 20% of directors and writers of the 250 highest-grossing U.S. movies were women (according to a recent study). It isn't lack of education that holds women back – a 2018 report found equal representation of women in higher education in film and television.
Indie Film Making: The Road to Freedom?
While building one's own company doesn't make systemic oppression and challenges vanish, the autonomy that comes with going indie provides film makers with the freedom to produce content that matters to them, their way, and in ways that aligned with their feminist ideals. Moxie Productions' Anderson recalled an incident where a male actor ignored her – even though she was director and producer, and looked to her male Director of Photography instead. She hasn't hired him again. For the keepers though, she provides a work experience "I wasn't finding in other places." She loves hearing how working on her set is fun. "I want everybody to have that feeling when they're on set because that's when you get the best work done."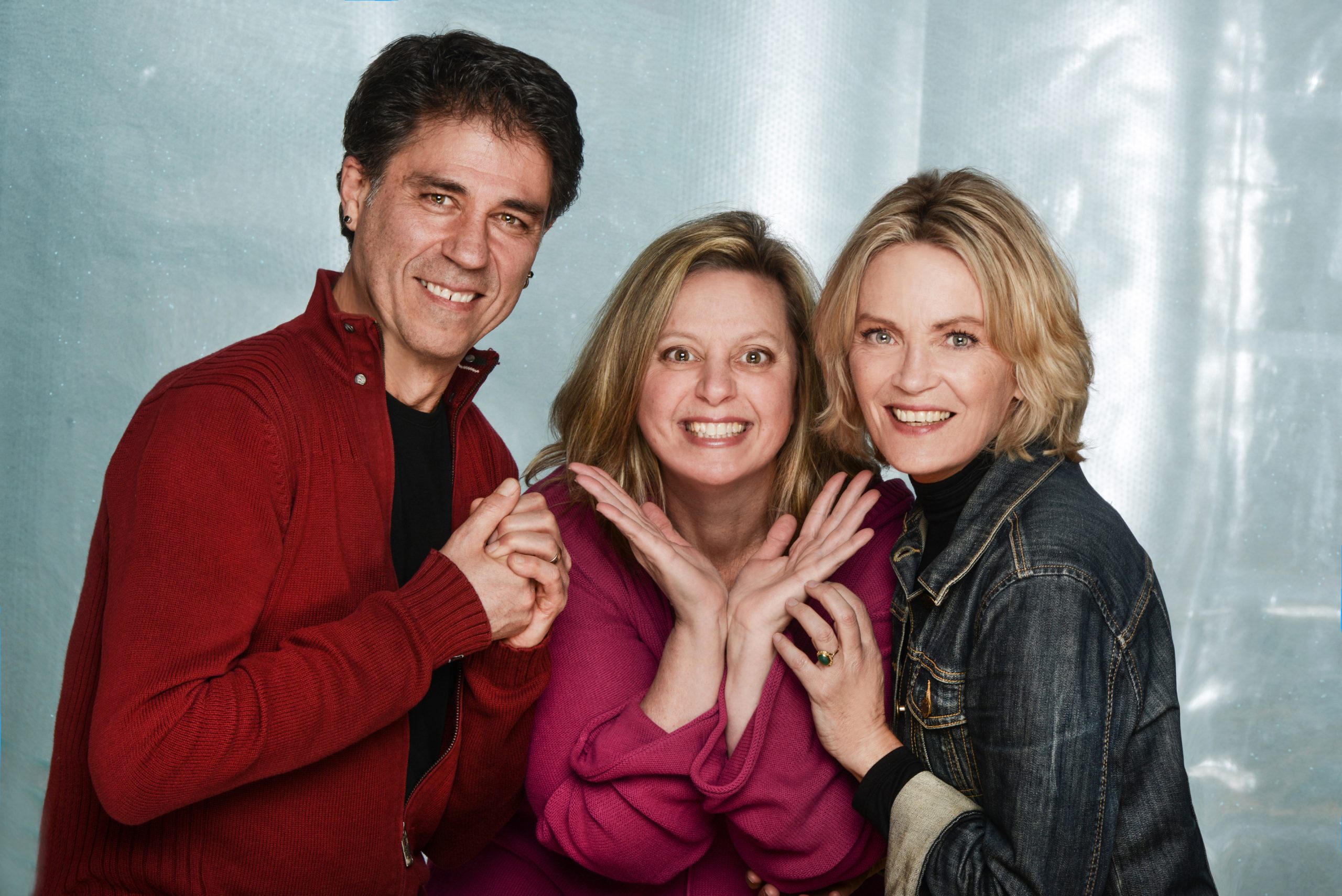 For the co-CEOS at Window Dreams (below), going indie means you can put people and relationships first. "If there is no friendship, this doesn't exist, and it's not fun anymore," Patel said." "You don't have to be lonely at the top." The system pits marginalized creatives and producers (they are both of South Asian descent) against one another. There is often only one 'diversity' seat at the table. "Our mindset has always been, well, we'll just build our own table or we'll just make the table bigger," Mansoor said. "There could be seats for everyone."
Anderson took the leap into independent film making after years of industry experience that included lighting designer, theater director, playwright and actor. Technology has helped get hers and other women's derrieres in seats. When cameras and lighting got smaller, and editing apps became available ("Film is really all created in the editing room") she realized: "I'm tired of waiting for other people and I want to just create things for a living." She learned how to edit through YouTube videos and appointments at Apple Genuis ("They were great") to make her first film 'GPS Love': "A man falls in love with his new GPS and finds himself." 
Leveraging Technology, Global Networks and Diversity
Window Dreams has been busy during this pandemic. Learning to leverage new technology has helped. The Toronto-based Mansoor had wondered whether she would ever have the opportunity to be in a writers' room with people from New York and Los Angeles. Then virtual meetings became the norm.  Their documentary, 'Unity' (logline: "Love spreads faster than a virus"), had over 100 cast from almost 70 countries. While Patel slept, videos arrived from different time zones for her to edit when she woke up. 'Unity' was the closing film at the Unified Filmmakers-Munich International Film Festival last year. Their music video, 'Freedom Dance,' with Bollywood and other celebrities was directed virtually by Patel. It went viral and was reported in Rolling Stones India. "I'm retiring," Patel joked. (She is obviously decades away from retirement!)
Anderson said that if she could change one thing to support the advancement of women, she would appoint more of them "To be head of where the money is." The Women in View's On Screen Report found women give other women more breaks. They refer, for example, to the 'showrunner and producer effect'. When women occupy these positions, their teams have far greater representation of women in creative roles like writers, directors and cinematographers. When women of colour are the producers, the playing field for other women of colour is significantly more level.
A study done earlier this year, Building Inclusive Networks in the Film and Television Industry, found BIPOC women and non-binary individuals viewed networking events as vital to gaining industry access. Yet, most participants felt 'unwelcome' at industry events. Lack of diversity, micro-aggressions and cliquishness were some of the reasons cited. Participants felt greater inclusivity in networking opportunities would lead to positive outcomes: better programming for more accurate reflection of current reality; greater authenticity in the stories; fewer stereotypical or sexualized portrayals of women; on-screen reflection of the diversity of Canadians.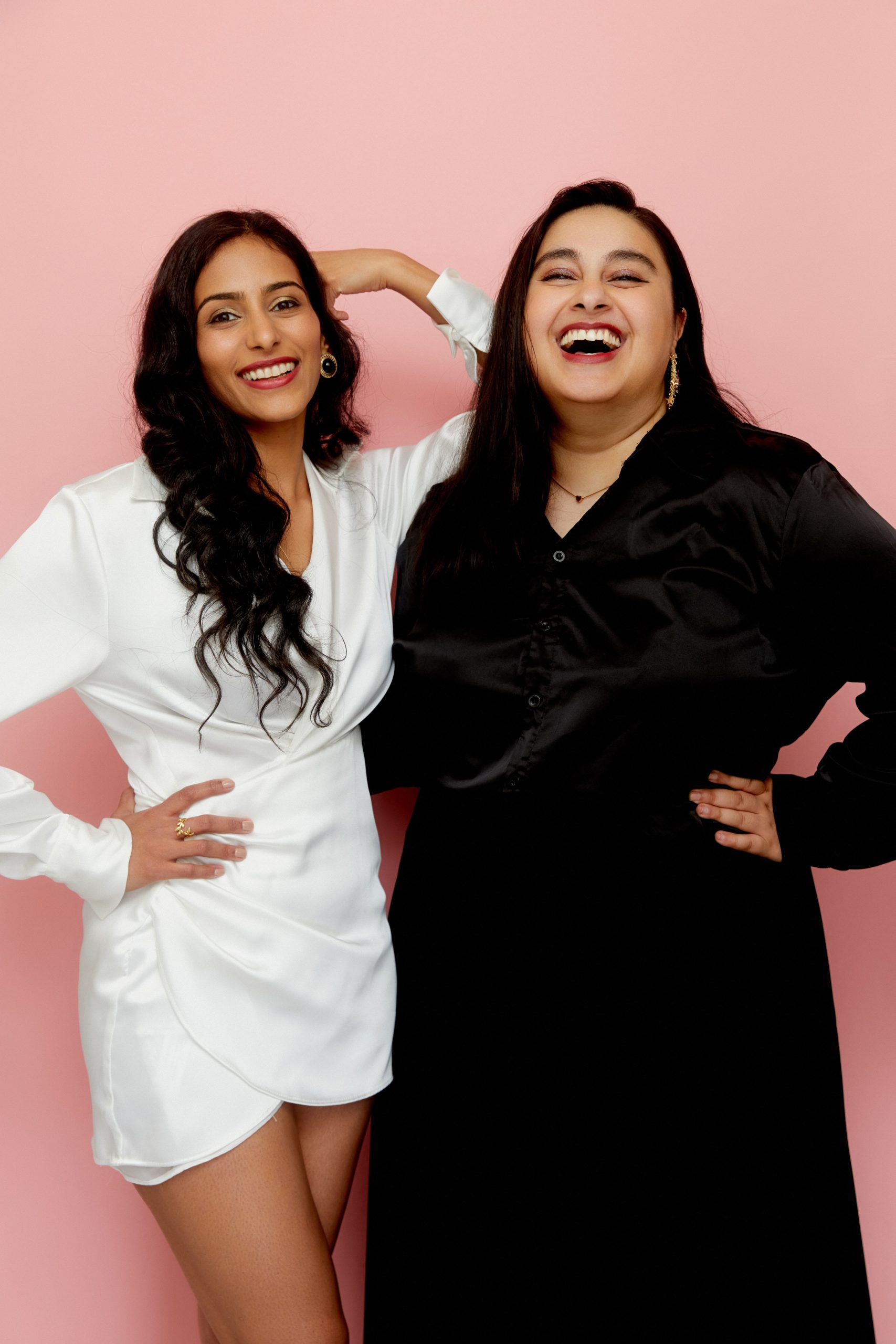 Even for Patel, with her expansive global network and a gift for networking and connecting – "That's where my forte is when it comes to business" – access remains a challenge. Though there's no lack of funding opportunities, finding them is a problem. Peers are generally tight-lipped for fear of competition. Mansoor and Patel feel funders need to promote these opportunities better, while supporting applicants to ensure strong submissions. They found out about the Bell Fund Slate Development Program late but hustled to submit their application. They got funding for several projects including the comedy series Layla is Relevant (which they also star in) about "A former child star and current nobody" who moves back to Sarnia (Patel's hometown) with her single mom and gamer cousin.
No Money? Carry On!
Lack of funding never stopped these women from pushing ahead on their dream projects. Anderson had pursued funding before Moxie Productions without much success. She realized: "I'm going to create a production company and make money from it. And from that money, I'll be able to create my own personal work that I want to do." She has a thriving business in educational videos (For the purpose of training doctors and other professionals) and actor and musician promotional reels. This allows her to take financial risks that help other women like her improv partner Kate Ashby. "I Just thought Kate needed her own television show," Anderson said. Talk with Kate Ashby was a talk show with a twist where prominent guests like actor Susan Coyne decided on the next guest (only revealed to Kate on camera). A new season of SNAK (four-minute lively interviews with celebrities like Sandra Shamas, Jean Yoon, Peter Mansbridge) is launching. "This is something that is dear to my heart and we celebrate Canadian talent," Anderson said.
The women at Window Dreams pursue stories about social justice knowing their payday may be far off. Years ago, while Patel was doing humanitarian work in India, she watched helplessly as poor children were waiting to be treated for terminal illnesses. She knew documentary filmmaking could shine a light on marginalized people and create change. Window Dreams' Girl Up about human trafficking in Canada took years to develop without funding. A feature film about domestic human trafficking is in the works.
Emerging Diversity, Inclusion and Equity Policies are Helping
There is reason for aspiring women indie filmmakers to be optimistic. Commitments to gender parity by publicly-funded organizations such as CBC, Canadian Media Fund, and the CRTC have increased the number of women directors in film and television. Mountains still need to be moved to increase representation of BIPOC women and all women in key industry roles like cinematography. However, women in film are increasingly leveraging the power of trust, connection and collective action. They are also helping each other out. They are helping each other out. Organizations such as Women in Film and Television (WIFT), Fem Script Lab, and Women in the Director's Chair (WIDC) offer development and networking to support women's advancement in the industry.
Anderson, Mansoor and Patel participated in the Canadian Film Centre Media Lab's Fifth Wave Initiative, a development program that integrates intersectional feminist ideals with entrepreneurship. For Anderson it was "mind blowing" to be connected with women who were rooting for her success. The enthusiasm of mentors and others to make connections to help their business thrive was invaluable.
What's their advice to help the next generation of women? Anderson would like everyone to see business differently. "It's not sales; it's building relationships." Mansoor would tell them to have "The confidence to run with an idea, knowing there are wins and losses". "Don't give up," Patel would advise. "Entrepreneurship is a long road."
We can all help make that road a little smoother.
TIFF (September 8 – 18) has a category of films 'Directed by Women'. These films deserve our support.
Publishers Note: The FitIn is a part of the Fifth Wave, a year-round program offered by CFC Media Lab and its partners to support the growth and development of women entrepreneurs in the digital media sector in southern Ontario. All enterprise founders in the Fifth Wave community are selected for both their potential and commitment toward weaving intersectional feminist ideals of equity and fairness into sustainable and scalable business growth strategies. Fifth Wave Initiative is committed to 30% participation by members of underrepresented groups. The Fifth Wave is a LiisBeth ally and content sponsor at the Lighthouse level. Applications for Cohort 5 are OPEN!
Meet three indie media mavericks who are challenging the patriarchal definition of journalism in Canada.
Read More »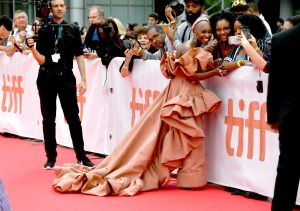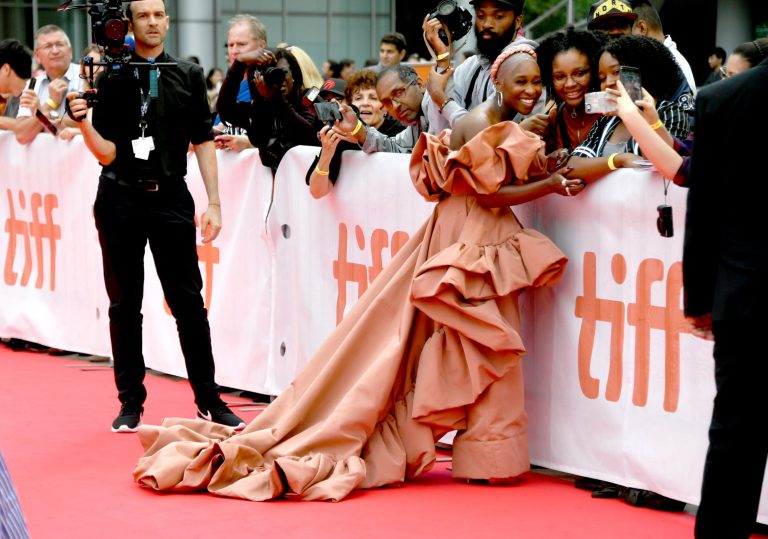 We analyzed five female-directed films at TIFF and explore the hidden lessons for feminist entrepreneurs.
Read More »
Maureen Dowd's New York Times investigation talks to female actresses, executives and filmmakers to answer what will it take to dismantle the pervasive sexism in Hollywood.
Read More »