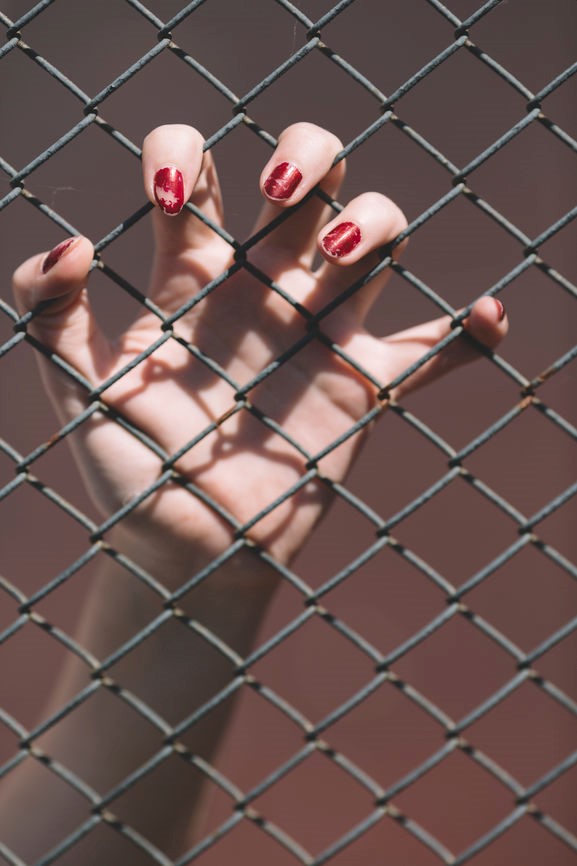 VIEWPOINT
STARTUP INCUBATORS ARE FAILING WOMEN ENTREPRENEURS-SO LET'S FIX IT.
In my line of work as a program consultant, I am often hired to help startup incubators and innovation spaces rethink how they attract and more importantly, retain more women entrepreneurs; In Canada at least, their public funding support is increasingly dependent on doing so.
Turns out, marketing only to women, tossing in a few pink bean bag chairs, and offering free tampons and perfumes in newly labelled gender-neutral washrooms doesn't cut it. Neither does creating women-only startup programs embedded in co-ed spaces with programs that reinforces the patriarchal status quo. They sound good at first, but soon after the program starts, women entrepreneurs end up feeling ghettoized and stigmatized.
They end up frustrated. They leave. And they don't come back.
Today, only 16% of incorporated enterprises in Canada are women-led and women majority owned. Reports show that participation in co-ed incubator spaces runs between 5 and 30% on average. Yet women start businesses at a rate of 20-30% higher than men. Studies showed that in spite of the extra baggage, women-majority owned businesses out-perform their male counterparts on several metrics.The fact is, ineffective programs for female founders is costing Canada alone billions of dollars of lost economic opportunity.
What economy can afford that?
Many people leading co-ed entrepreneurship and innovation incubators acknowledge the still growing body of research that confirms again and again that women face additional barriers as entrepreneurs thanks to gender-bias in our financial systems, sexism, and the realities of biology in an economy designed to privilege people who can delegate caregiving and don't need time off after physically growing and finally squeezing a new eight to ten pound human out of their bodies–not to mention then feeding them exclusively via your boobs for months after.
In fact, the people running incubators witness examples of the many barriers first hand. They have VIP seats in the stadium when it comes to observing how women experience and must navigate entrepreneurship differently to succeed. They also see how women of colour, indigenous women, newcomers, and those working two jobs to make ends meet. They experience additional challenges.
So why are they having so much trouble figuring out how to help women founders, and their enterprises, flourish?
This article could help get you started. 
---
THIS WEEK ON LIISBETH
Woman Is Wolf to Woman
From a psychological and philosophical perspective, mental health counsellor, Maria Basualdo discusses the critical need for women to unite and work together. "…activism is the only way women can bring about transformation in ourselves, not just socially and politically, but by refusing to be wolf to women in our mundane realities."
Sounds like an obvious idea. But why doesn't it happen?
---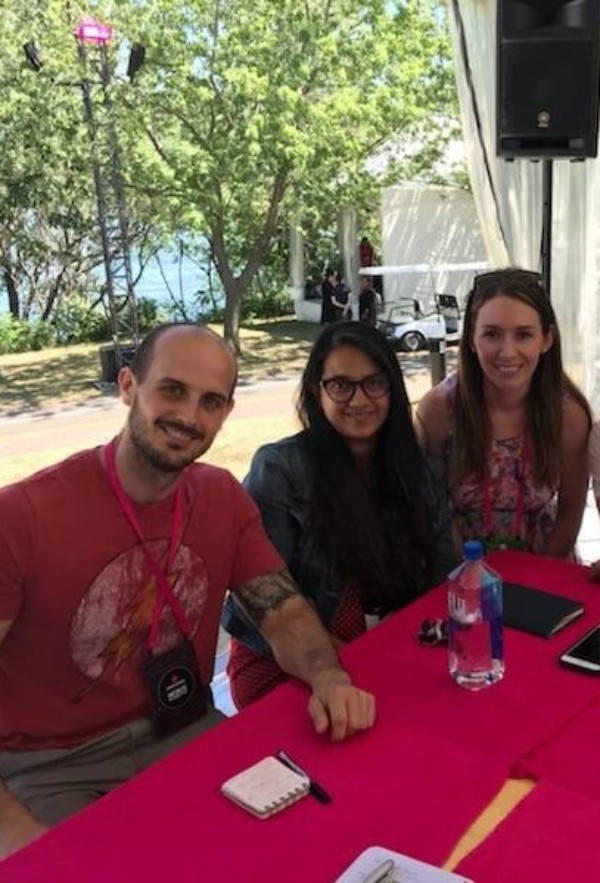 Montreal Startup Fest 2018
New Contributor Ria Lupton got an "inclusion" ticket to Startupfest 2018 in Montreal last month. So we asked her to writing a story about her experience as a participant in a program dedicated to "…connecting entrepreneurs from diverse communities to equal opportunities."
Ultimately, we wanted to know if to find out if things had improved since we last wrote about this tech-fest now in its seventh year.
---
Fallen Men of Thrones
I knew that billionaire motivational speaker Tony Robbins and I were not aligned in many of our beliefs about how the world worked. But he sure knew how to whip up mass hysteria.
In the video above, you will notice that his euphoric fans represent a diverse, mostly-male-but-good-helping-of-female crowd looking to be primarily…reassured. They are told that if they work hard, remain disciplined, clean, goal-focused, and believe in themselves, the world is theirs to exploit—despite the various systemic oppressions they face.  Blaming something other than yourself for your state in life is not part of Robbins' creed. "Just Say Yes! And presto, you are halfway there!"
Come on. Who doesn't love a message like that?
But then came Robbins' #metoo moment where he showed incredible ignorance about the powers that shape the lives of women in the workplace. He apologized. But that wasn't enough for Kelly Diels.
This is Diels, a feminist marketing expert, who is writing a new book about the female empowerment brand says "…when our most cherished self-help leaders, spiritual teachers, coaches and empowers-of-women are waving the same flag as an MRA, let us agree it is a red one."
In her free-online-chapter of her upcoming book, Diels critically interrogates the female empowerment brand and highlights the dark role that motivational speakers—mostly male but also many female—play in advancing this dangerous opioid-like narrative.
If you are attending a conference with a motivational speaker as a keynote in the next few weeks, you might want to read this before you go.
---
LIISBETH FIELD NOTES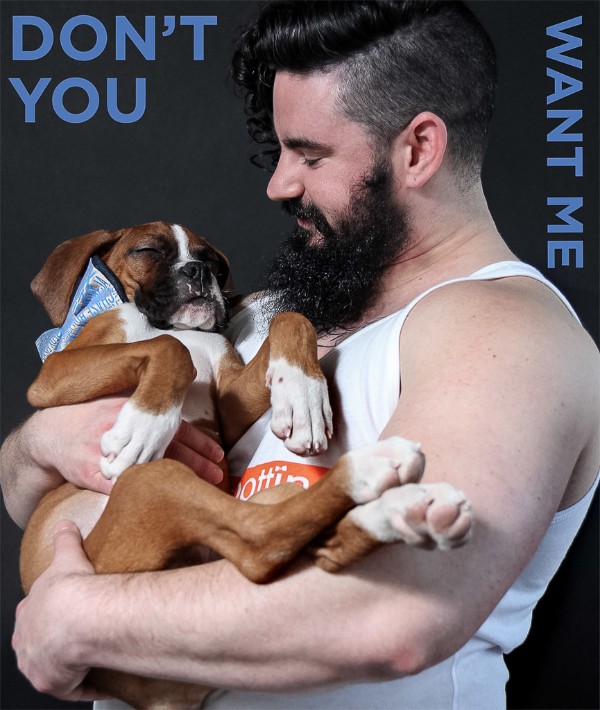 Don't You Want Me
A global photography project showcasing the beauty and resilience of disenfranchised LGBTQ people with their rescued dogs. The coupling of compelling and personal images with accompanying narratives and a celebratory flair, the aim is to show that individuals of all stripes have the shared ability to transform their lives when they are given love and the question of 'who rescued who' becomes universal, no matter how you identify.
The project kicks off soon and is currently seeking subjects in Toronto, Brighton UK, and NYC. To participate get in touch here.
---
Feminist Economics Yoga in Thunder Bay
Cassie Thornton isn't a healer, she's just really angry. She is also an artist, an activist, and a kundalini yoga instructor who lives and works between Thunder Bay, Berlin, and Oakland.
In short, Feminist Economics Yoga is combining feminized practices and values like care, health and reproduction with a challenging but accessible yoga practice that focuses on breath and movement. It is designed to heal the nervous system, spine and brain—all areas affected by the experience and challenges of living, breathing, and working in today's world.
"Practicing feminist economics yoga is a way to remind yourself to check in with what you're experiencing and see what parts you might want to break up with." – Cassie Thornton, Feminist Economist
You can help fund production of a new series of yoga video tutorials that aim to help heal our social and economic wounds and move forward collectively by visiting Cassie's Kickstarter campaign: Let's Break Up w/ Capitalism!
She is planning a Feminist Economics Yoga workshop is in Thunder Bay later this fall. For more info go to: www.secretchakra.net
---
Is the Backlash back?
From the Aspen Ideas Festival…Good Feminist, Bad Feminist — Who Gets to Decide?
"The beauty of feminism is that it's always growing and changing and that we allow space for it." – Tarana Burke, Founder of #Metoo Movement
If you have an hour on your hands, take the time to watch this panel talk. It will change your perspective. The star of the show in our view was Brittney Cooper, Associate Professor of Women's and Gender Studies and Africana studies at Rutgers University.  She is also the co-founder of the edgy and widely read Crunk Feminist Collective blog. Her new book, Eloquent Rage: A Black Feminist Discovers Her Superpower is available now!
Hang on to your hat for this one. [90 minutes]
---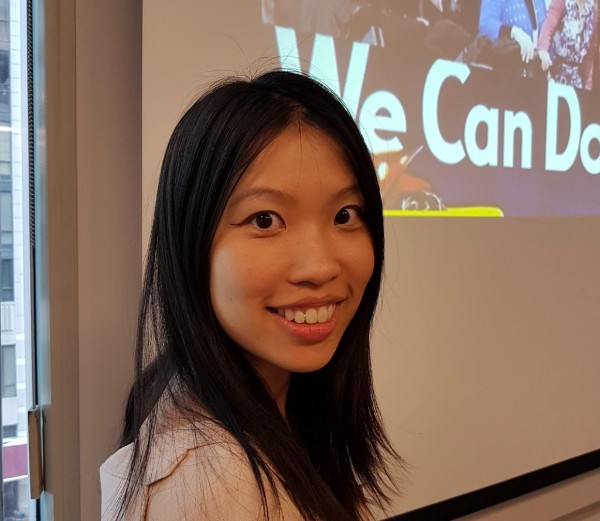 Summer Camp for Little Girls with Big Dreams
Joyce Lee is the founder of herPossibility, a summer camp for girls ages 8 to 14 that focuses on empowering youth to be confident and creative leaders.
The camp will have hands on STEAM (science, technology, engineering, arts and math) activities to help girls develop their empathy and growth mindset, generate creative ideas, and build self-confidence in group settings.
"This year we're supporting a group of refugee girls that are new from Syria. And seeing them be able to speak their truth and be themselves is wonderful," says Lee who encountered a lot of tech bias when she attended the University of Waterloo. "I was always that shy girl in the corner and having that experience really made me want to do something about it."
Camp runs August 13 – 17th, 2018 at Ryerson University's Student Learning Centre in Toronto.
---
You gotta give Svetlana Ratnikova (pictured here hugging the woman in the foreground), founder of Toronto's Immmigrant Women in Business network a bow.  She knows how to energize a group-in a whole hearted and dare we say, uniquely Russian way!  LiisBeth attended their last event. The quality of the talks were high. And you have to love the fact that the event was opened up with a toast to the opportunity to be in Canada.  If you are a entrepreneur looking to experience global feminism in one room, we highly recommend you give them a try.
---
WHAT WE'RE READING 
Sarah Selecky thanks Kelly Diels in the acknowledgements of her debut novel, Radiant Shimmering Light. "Diels coined the term "Female Lifestyle Empowerment Brand" and confronts the subject deftly on her website," says Selecky. The same could be said of Selecky. The novel is bursting with sparkle and satire, earnestness and colour. The story follows Lilian Quick, a struggling pet-portrait artist who reconnects with her estranged cousin, Eleven Novak, who runs a hugely successful women's empowerment program called Ascendancy.
Through sharp insight and detailed, entertaining prose, Selecky examines the interconnectedness of art, commerce, and entrepreneurship in a timely resurgence of online feminism.
The Combahee River Collective Statement was written in April, 1977 but is as relevant today as it was then. It has been referred to as "among the most compelling documents produced by black feminists". This is one of intersectional feminism's foundational texts.
The Statement itself has four separate chapters: The Genesis of Contemporary Black Feminism; What We Believe; Problems in Organizing Black Feminist; and Black Feminist Issues and Projects. The published book adds on to this; It includes interviews with original members of the collective.
The writing is eloguent, inspiring and clear as glass. Anyone looking for a good example of a manifesto–or deepen their understanding of intersectional feminism– need look no further.
---
AND FINALLY…IN CASE YOU MISSED IT!
---
CAN'T MISS EVENTS
Fall is coming! And oh la la! The list of events worth putting on your learning journey calendar is getting longer:
UN Women – Metro NY Chapter: Summer Info Session in NYC
Join the Metro NY Chapter of the U.S. National Committee for UN Women for our semi-annual info session. Learn about their all-volunteer organization and network with other like-minded gender equality warriors! Refreshments will be provided.
Wednesday, August 22nd, 2018
6:30 – 8:30 PM
WeWork
300 Park Avenue
New York, NY 10016
USA
Cost: Suggested donation: $10
RSVP here.
Networking and Inspirational Leadership Event
A new IWB (Immigrant Women in Business) Chapter in Bradford is hosting an exclusive, private gathering. IWB welcomes all, and is especially important place for immigrants. (All genders welcome). Saturday, August 25th, 2018
4:00 – 8:00 PM
CU Optical
157 Holland St E #4
Bradford, ONTARIO
Cost: FREE
Register here.
Venus Fest: A Canadian Music Festival Celebrating Feminism in the Arts
September 20–22nd, 2018
Opera House
735 Queen Street West
Toronto, ONTARIO
Cost: $77 for a three-day pass.
Get tickets here.
Anti-Oppression for Artists + Cultural Producers
This workshop for artists explores the language, theories and practices of anti-oppression in depth. Participants will have access to a plethora of digital and print resources to continue their learning journey beyond the scope of the session. Wednesday, September 26th, 2018
6:00 – 9:00 PM
Wychwood Barns Park
B Current Space
76 Wychwood Avenue
Toronto, ONTARIO M6G 2X7
Cost: PWYC – $55
Register here.
B-Corp Champions Retreat in New Orleans
The annual gathering of mission-driven leaders of the B Corp community focused on collective action and continuous improvement. Open to all employees of Certified B Corps, Impact management partners, nonprofits and academics, and other members of the 'B Economy'.
September 25 – 27th, 2018
New Orleans, Louisiana
USA
Cost: $400 – $1095 + fees
Register here.
Power the Economy: Growing Women Owned Businesses in Canada
WEConnect International in Canada will host its signature annual event, Power the Economy, for women-owned businesses, multinational corporations, senior government officials, and partner organizations supporting the growth of women's entrepreneurship across Canada.
October 26th, 2018
Beanfield Centre
105 Princes' Blvd
Toronto, ONTARIO
Cost: $199
Register here.
The 2018 Entrepreneurial Feminist Forum
November 10 and 11, 2018
The Gladstone Hotel
1214 Queen Street West
Toronto, ONTARIO
SAVE THE DATE!
Ticket information coming soon.
---
That brings us to the end of our August newsletter. The next newsletter is scheduled for September 2018. 
We are looking for speaker and workshop proposals for the second annual Entrepreneurial Feminist Forum planned for November, 2018. For guidelines, visit the website.
And just one last reminder. If you are considering a way to support feminist entrepreneurs, or help connect women-led initiatives and communities, look no further than cbecoming a subscriber to LiisBeth! We humbly remind you that subscriptionsare $3/month, $7/month or $10/month.
We are now on Patreon!
Funds go directly towards paying writers, editors, proofreaders, photo permission fees, and illustrators. Building a more just future requires time, love—and financial support.
Enjoy August.  Summers are so short!