There's something special about exploring a city on foot. Whether you've lived in the same place for twenty years or are visiting someplace new, going for a wander—headphones in, music on, people watching, popping into shops, turning down a side street and discovering a hidden gem—is a consummate pleasure. 
What if, though, you could engage more intimately with the cityscape by accessing information about it—events, history, restaurants, music—as you move through it? That's the idea behind Driftscape. Co-founder and CEO Chloe Doesburg calls the app a "cultural discovery platform," which allows the user "seamless connection" to the physical spaces they occupy. 
Driftscape offers a selection of topics—from architecture to history to arts and literature. As users approach things that might interest them, the app on their cellphones will send a notification. This could be a piece of trivia, a festival nearby, or what Doesburg calls the most "sophisticated" option: an immersive experience such as a Jane's Walk, free urban tours inspired by Jane Jacobs, who penned the classic, The Life and Death of American Cities, and advocated for mixed-used, walkable streets; or First Stories, which documents the rich Indigenous history of Toronto; or Queerstory, which will leads to sites in Toronto's vibrant LGTBQ2S+ culture.
Driftscape, which now employs six, officially incorporated in 2017 but had been "in the works" for at least a year before that and involved a lot of "serendipity," says Doesburg. She was inspired by a "location-specific project" called Murmur, which existed before smartphones: You could dial in and hear a story about a specific place. She was also working with a musician friend who was recording an album of location-specific songs set in Toronto; they created Track Toronto, which allows users to listen to music associated with places in the city as they pass through them, now used by Driftscape.
"People were super enthusiastic" about the experience, says Doesburg. While working on that concept, she met programmers working on a similar project, and together they dreamed up Driftscape.
The project has evolved significantly since its inception, adding more layers of information by becoming a subscription platform. For a fee—Driftscape partners—which range from not-for-profits to private content producers to businesses and municipalities—provide content for the app, such as visitor's guides, self-guided tours[1] , and digital walks. There's a sliding scale for partners, ranging from $1,000 to $4,000 a year. More content draws more eyes to the app, which draws more users to the app and, in turn, more partners subscribing, creating a positive feedback loop.
Says Doesburg: "We're working with municipalities who are layering these things with tourism information so that we can become (their) digital visitor's guide, which is even more relevant now, in the time of COVID-19. People want to do more digitally. People are looking for self-guided tours, for ways they can be their own guide, and also just looking to rediscover their own city and places nearby, the way the way you would as a tourist."
"We're working with municipalities who are layering these things with tourism information so that we can become (their) digital visitor's guide, which is even more relevant now, in the time of COVID-19″.

Chloe Doesburg
That style of subscription service, however, is not without issues. Open the Driftscape app and you'll be presented with a map of Canada, with Driftscape's points of interest and services— loaded by its subscribers. The first thing you'll notice is that most of the content is based in Southern Ontario, and the vast majority of that in the Greater Toronto Area (GTA), making the app, at present, tremendously urban-centric. In Northern and rural areas, programming options include things like Historica Canada and its Heritage Minutes, providing a perspective that can skew to colonial, cis-heteronormative Settler norms. That's a very different experience than users can access in the GTA, where Driftscape offers more of a mosaic.
This discrepancy is due to growing pains, Doesburg says. Driftscape can't offer a wider variety of content in more remote areas until they bring on a wider variety of partners. "That's certainly something we've spent a lot of time talking and thinking about and we're trying to layer in other perspectives wherever we can. We are especially working to grow the Indigenous voices on the app."
"We would certainly welcome organizations anywhere in Canada and in North America to host their content on the platform," she adds.
In April, Doesburg participated in Fifth Wave Labs, a four-month feminist incubator geared towards supporting women-identified digital media entrepreneurs in Southern Ontario. She says the program provided mentorship and networking in a time when, due to COVID-19, everyone was feeling very distanced from each other. It also altered the way she thought about her business practices. 
Although Doesburg doesn't necessarily consider Driftscape a specifically feminist enterprise— "We haven't really been using that word"—she thinks of it as being in keeping with those values.
"Before doing the Fifth Wave labs program, I didn't really think about feminist business practices," says Doesburg, "but certainly while we were part of that program I was like, 'Oh, this is what we already do.'" 
Doesburg says she thinks of Driftscape as a social enterprise. That "seems very, very similar, although not identical (to feminism) but certainly in terms of just looking at business as something that has profit as one of its goals, and not its only goal."
The company's social values, she says, include "a commitment to supporting the cultural community and being part of that ecosystem" as well as "how we run our business, that we're committed to making the best place to work for employees. "We're committed to having a really transparent company where we involve everyone at all levels of decision making. We're really open about what we're doing and what our values are, what our challenges are."
In contrast to multinational social media giants serving up information, Driftscape features diverse local experts. Says Doesburg: "We boost the voices of local organizations who are creating fantastic content, and we create a place where users can access a wide-range of otherwise hard-to-find local information on an ad-free platform at no cost to the user."
Driftscape is Doesburg's first entrepreneur venture. Until 2015, the University of Waterloo graduate worked as an architect, a profession that obviously gives her a special appreciation for cities and the nature of place. "Being an entrepreneur certainly offers more freedom and flexibility," she says of the change. "Buildings take years to complete so, compared to architecture, working on software is refreshing because it's possible to iterate quickly, see what works, and make changes easily."
With Driftscape growing, adapting and adding new directions, Doesburg is content knowing what entrepreneurial path she is on. "I don't have any next steps in mind. For now, I'm focused on growing Driftscape."
---
Contributor's Bio: Lori Fox is a queer, non-binary journalist based in Whitehorse, YT. Their work focuses primarily on issues of class, gender, sexuality and environment, and has appeared previously with Vice, The Guardian, CBC, and The Globe and Mail. You can find them on twitter @fox.e.lori.
---
Publishers Note: Driftscape is a participant in Canada's first feminist accelerator program for womxn in digital media, Fifth Wave Labs. The Fifth Wave is a year-round program offered by CFC Media Lab and its partners to support the growth and development of women entrepreneurs in the digital media sector in southern Ontario. All enterprise founders in the Fifth Wave community are selected for both their potential and commitment toward weaving intersectional feminist ideals of equity and fairness into sustainable and scalable business growth strategies. Fifth Wave Initiative is committed to 30% participation by members of underrepresented groups. The Fifth Wave is a LiisBeth Media partner and ally. Apply here.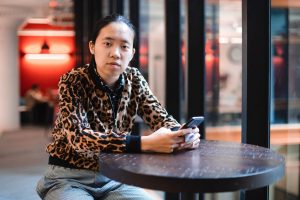 Resources can be a click away, thanks to a Toronto startup's tech empowerment work.
Read More »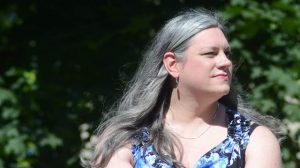 New city wide tech festival learns a few hard lessons on the way to opening day. Advancing inclusion and diversity in an industry that is anything but takes a lot more than a ticket discount.
Read More »