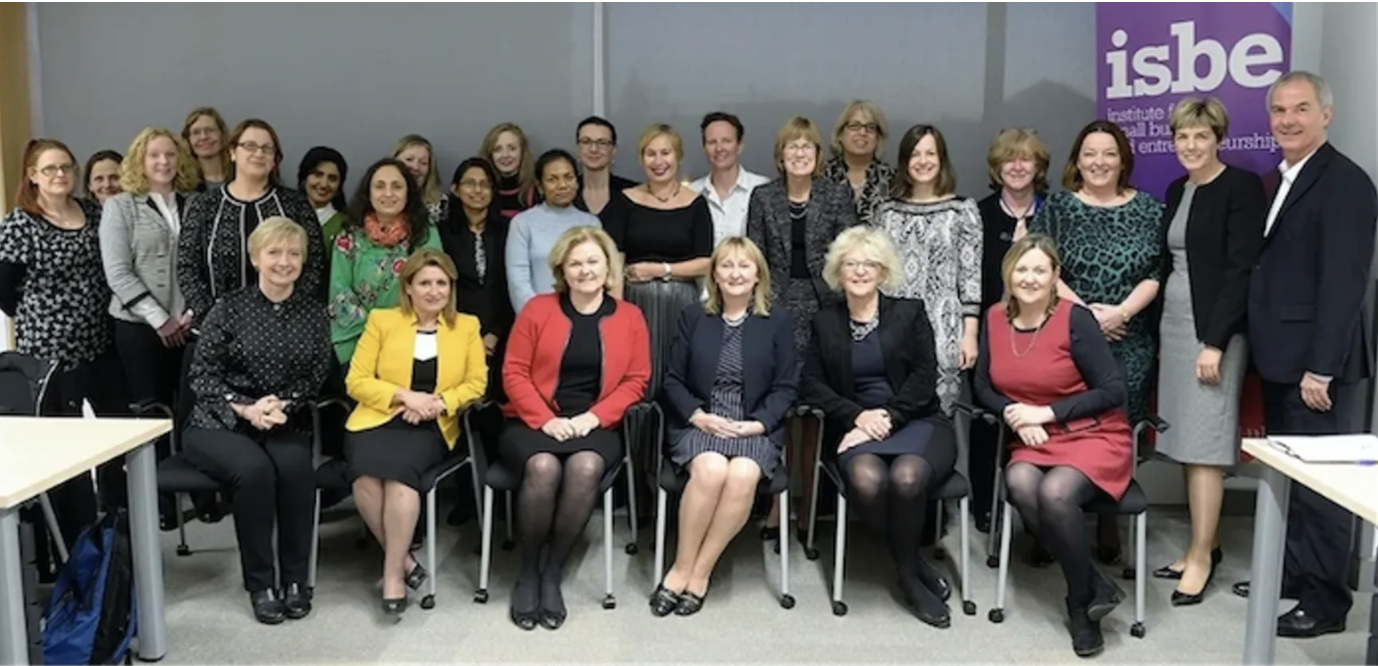 There are currently 1.2 million women entrepreneurs in Canada and there's no stopping them.
The Trudeau government is hoping to double the number of women entrepreneurs by 2025, having spent $5 billion working towards this goal already, and announcing a $147 million top up in its 2021 budget.
Indeed, policymakers around the world are eying women entrepreneurs as an untapped economic resource and a key driver of post-pandemic economic recovery and future growth.
The question, however, is if they're helping or hindering this growth.
Do policymakers "get" women and women-identified entrepreneurs? And are women entrepreneurs politically engaged enough to ensure the gender ball and shackles are smashed once and for all?
A new report by the Organisation for Economic Co-operation and Development (OECD) is shedding light on the role of policymakers and their policies on economic recovery and growth.
An intergovernmental economic organization with 38 member countries, OECD published a new report that examines how to strengthen the scope and effectiveness of entrepreneurship policies for women.
It examines both dedicated measures for women and ensuring that mainstream policies for all entrepreneurs are appropriate for women. It also highlights the "many long‑standing issues related to the scope and effectiveness of women's entrepreneurship policies – many of which have been exacerbated by the COVID‑19 pandemic – and point the way to more effective policy."
Professor Barbara Orser from the University of Ottawa's Telfer School of Management co-authored and edited this report, along with  Dr. Colette Henry, Dundalk University, Ireland (Founding Chair of Global Women's Enterprise Policy Research Group – Global WEP) and Dr. Susan Coleman, Professor Emeritus, Hartford University.
LiisBeth spoke with Orser about the process of creating the report, as well as the highlights and the recommendations made in it.
LiisBeth: Can you start by telling us more about your work in the entrepreneurship space and with the OECD?
Barbara Orser: For the last 30 years, my research portfolio is focused on entrepreneurship with a particular specialisation in women's entrepreneurship. That includes studies in finance procurement, decision making, access to international trade and public policy.
The OECD report is a product of my role as an executive of the Global Women's Enterprise Policy Research Group, and this is a key element of the OECD report — it's a group of senior academic scholars with expertise in women's entrepreneurship. We've worked with the OECD and we've worked with the 34 scholars that contributed to the report to try and craft a coherent picture of the state of women's enterprise policy and entrepreneurship policy from a gender lens around the world.
LiisBeth: What was missing from the conversation on women's entrepreneurship policy prior to this report and what are the gaps you're hoping to fill through it?
Orser: It's about building back better. That's the mantra not only in Canada, but within the G20.
Governments are looking at measures — both policy and programs — to kickstart economies and drive innovation. Underrepresented groups, women, youth, rural, physically and differently abled people are priority issues for these economies.
When you look at the public policy domain around women's entrepreneurship, what our report makes very clear is that it's highly fragmented. So with entrepreneurship, by and large, most interventions are poorly funded, pilot, single efforts. They're not integrated into a policy strategy. So that's the first thing — policies without programs, programs without policy support.
Then there are ad hoc initiatives. One of the key observations coming out of this report to inform pandemic recovery is the need for overarching policy frameworks. Canada, in fact, is a model for that. It can always be improved, but there are very, very few economies that have that kind of overarching framework.
A second recommendation … is that when you look at the number of economies we were profiling,  most don't report using gender disaggregated data. Then move forward to women-identified firms to be inclusive — it's not even in the vernacular, the vocabulary of public policy.
For the readership LiisBeth … I think this report provides a litmus test of how we're doing, and I think we're doing reasonably well, but we can do better.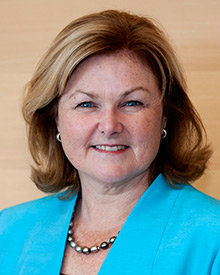 LiisBeth: What was the process of collecting the information and actually creating and editing the report?
Orser: For this project, we met in 2018, so it was a long haul — three years to get this to publication.
We met with the OECD to talk about the idea of and this is really important — [we applied an] arm's length critical assessment. The role of the academic is to be critical at arm's length, so there's no vested interest per se in the author's commentary. They're not a lobby group. They're not a government group. They're academics, they're paid to be as objective as they can.
We invited scholars and the criteria of inclusion was you're a member of global WEP, which means you've been writing in the area of women's entrepreneurship. These are folks that have established credibility as scholars within their own respective countries as well as the broader peer reviewed academic literature.
We also asked them to write on the topic of their choice. We didn't prescribe what they had to write, which was great because then we could see what was important to the scholars around the world. From there, we aggregated the findings.
The final research went through peer academic review, an internal OECD review, and then a review by their member economies. Three years later, we finally have the report.
LiisBeth: What do you hope the public takes away from this report?
Orser: So let's start with the women-identified entrepreneurs. In my book Feminine Capital, the final chapter looks at public policy. In it, I quote Patty green who's worked both in academia and has run the labour office in the United States. She tells women entrepreneurs to be familiar with public policy or go out of business because public policy has a huge impact on the way we do business. So I'm hoping that entrepreneurs can take a look at this and say, what's my provincial government doing about it? What's my municipal government doing? Where do I see myself in this report? [I hope they] begin to pressure governments to be more supportive in terms of programs and policies for women-identified entrepreneurs.
Public policymakers can also look at this report and benchmark their policies. I don't know to what degree the public stay up at night thinking about this, but it does present a global lens on the importance of measures and also commensurate funding and programming to support women entrepreneurs who historically have been under-supported. We know there are issues about accessibility and relevance of business support measures, so we hope that they could take this report, show it to their member of parliament and say, 'What are you doing to support my business?' regardless of the country.
LiisBeth: That's great! Thank you for taking the time to talk to us, Barbara!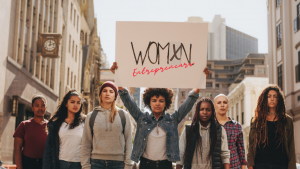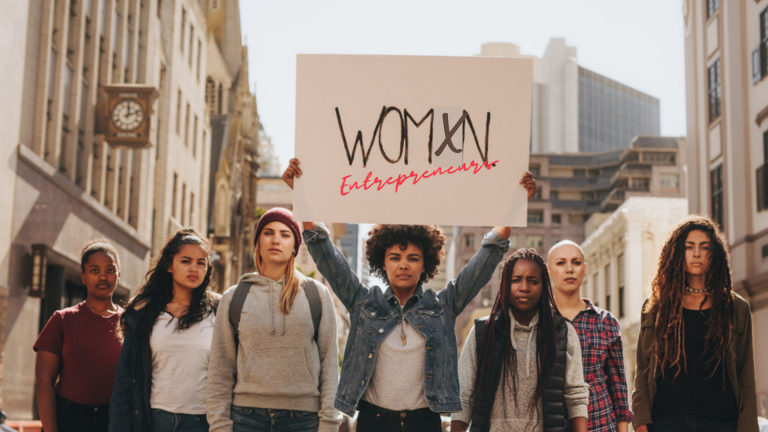 Women entrepreneurs have the freedom to serve as tip of the arrow for radical social change–they are a distinct community. They need distinct representation.
Read More »
There are more women-focused capital initiatives and funds than ever—but is the money getting into the right hands?
Read More »
With $150 billion of economic growth at stake, can we really afford to keep gaslighting women entrepreneurs? What can you do to help stop it?
Read More »