Farzana Doctor is driven by purpose. This sentiment, that comes from a place deep in her heart, has guided her throughout her adult life. From activism to entrepreneurship, feminism to writing poetry, purpose becomes her sherpa to climbing her Everests. This relentless pursuit to seek and see change is why we will see her on June 7th as the keynote speaker at the the Equal Future's Network summit in Ottawa, on the evening of June 7th.  She will be talking about one of the issues that has been gnawing at her and many women in her Dawoodi Bohra community – Female Genital mutilation (FGM).
WHY…
Is Doctor's main goal to include this issue on the agenda as one connected to the whole gender-based violence?
 "Generally, people think FGM is a weird thing happening in a weird country. They think it doesn't affect them. They think it's an issue happening over 'there'. "It's no different from the rape culture, sexual harassment, women earning less than men, forced sterilizations against indigenous women." Farzana feels the need to put it in context and make women aware of how common it is. Female genital mutilation takes place in 92 countries, according to Doctor. White, Christian, American survivors are coming forward to talk about it. Until 1977, it was covered by health insurance in the US! She stresses that it's a world-wide issue used to control sexuality. It's about policing women and non-binary people's bodies.  "I feel there are white, Canadian Christians who've also suffered this. They just don't talk about it." She hopes that by helping women understand it this way, it will cease to be a foreign issue
WHEN…
Did she become a feminist?
"I was a feminist, probably in my teens."  She was raised in a very patriarchal family. Supported and encouraged, but there was unfairness. she knew as a young girl this was not OK. So she started getting involved, taking up her first job in a woman's shelter at 18. She then began taking up cudgels against other issues… violence against women, anti-racism, LGBTQ rights.
HOW…
Does she give feminism a platform?
Feminism is embedded in her writing, which has always tackled issues of social justice. Her feminism is also part of her training. Doctor is a part time psychotherapist. "You're in tune with people's interiority…it's easier to think of the emotional issues of the characters. It's about observing people. Most writers are keen observers." Her novels mirror this.  6 metres of pavement is a story of redemption that answers a crucial question: How do you get over the worst mistake of your life? She loves these kind of questions. In her novel Seven, where she tackles FGM, her protagonist Sharifa has no memory of what happened to her and therefore travels to India to find out. "I have encountered people with all 3 ways of remembering: People who remember zilch, people who have patchy memories and people who have a memory like a film this is based on reality. Then when it dawns on you, you look back and patch the pieces."
WHAT…
Drives Doctor who is also an entrepreneur, to get the most out of her day?
She attributes it to meticulous structuring. Mornings are devoted to writing, afternoons and early evenings are reserved for treating clients. Above all,  she relies on self-promotion. Even with a publisher, "You need to be everywhere, if you want to get your books read."
Her determined efforts have led her to work hard at self-promotion. "I'm very DIY. What's the point of just being published? People have to see something 5 or 8 times, get engaged, before they start reading."  She is aware there's a lot of competition and that some good writers may end up having a smaller readership.  They're tentative about shining too bright. Not Farzana Doctor. She had CBC, CHCH and the Globe and Mail feature her all in one week!
"Authors have to figure out how to spread the word and have an impact."
WHICH…
Folks does she rely on to help her publish?
Getting a publisher is still a struggle for her, despite having published 4 novels and one poetry collection. Even with the help of an agent, it took a year to get her poetry collection published. Next on the list is a self-help book. How does she straddle so many genres? She feels more confident and therefore finds it easier to branch out.  She felt good stretching her writing to poetry but discovered it was a lot of hard work. Her collection You still look the same, written in her 40's, is divided into 4 sections, each beginning with some psychotherapy homework and haiku.
WHERE…
Would she have got her material if she hadn't suffered the angst of being brown, bullied and brow-beaten by a patriarchal society?
While what she went through gave her organic material, "I've seen enough injustice in Canada. So I would have still ended up writing".
While FGM is an issue she's been obsessive about, she thinks activism can make you burn out faster.
Maybe, one day, she'd put it aside and focus on someone else's issues.
Right now, FGM is still mission unaccomplished.
WHO
Is Farzana Doctor? she is the Tkaronto-based author of 4 critically acclaimed novels. Her debut poetry collection – You still look the same (available on Amazon and indie bookstores) encapsulates her feisty forties. It has, unsurprisingly, received a lot of love. Farzana has been raising her voice against Female Genital Mutilation (FGMC) for seven years; even dedicating her book Seven to this explosive subject. She has also written on social work and diversity-related topics. All this, while being a part time psychotherapist.
---
Publisher's Note:  To hear Farzana Doctor speak about her book Seven, and her writing process, check out this episode of the THE FINE PRINT.  Also check out Doctor's review of  Lauren McKeon's book, No More Nice Girls here.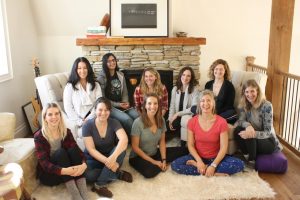 A feminist writer found a different way of sharing stories—and her own writing school. 
Read More »
Entrepreneurship support organizations are keen to profile their diversity and inclusion work–but are are policies and procedures keeping pace?
Read More »
For many women, particularly those working within oppressive environments, the very act of starting a business can be frighteningly disruptive to the social order.
Read More »