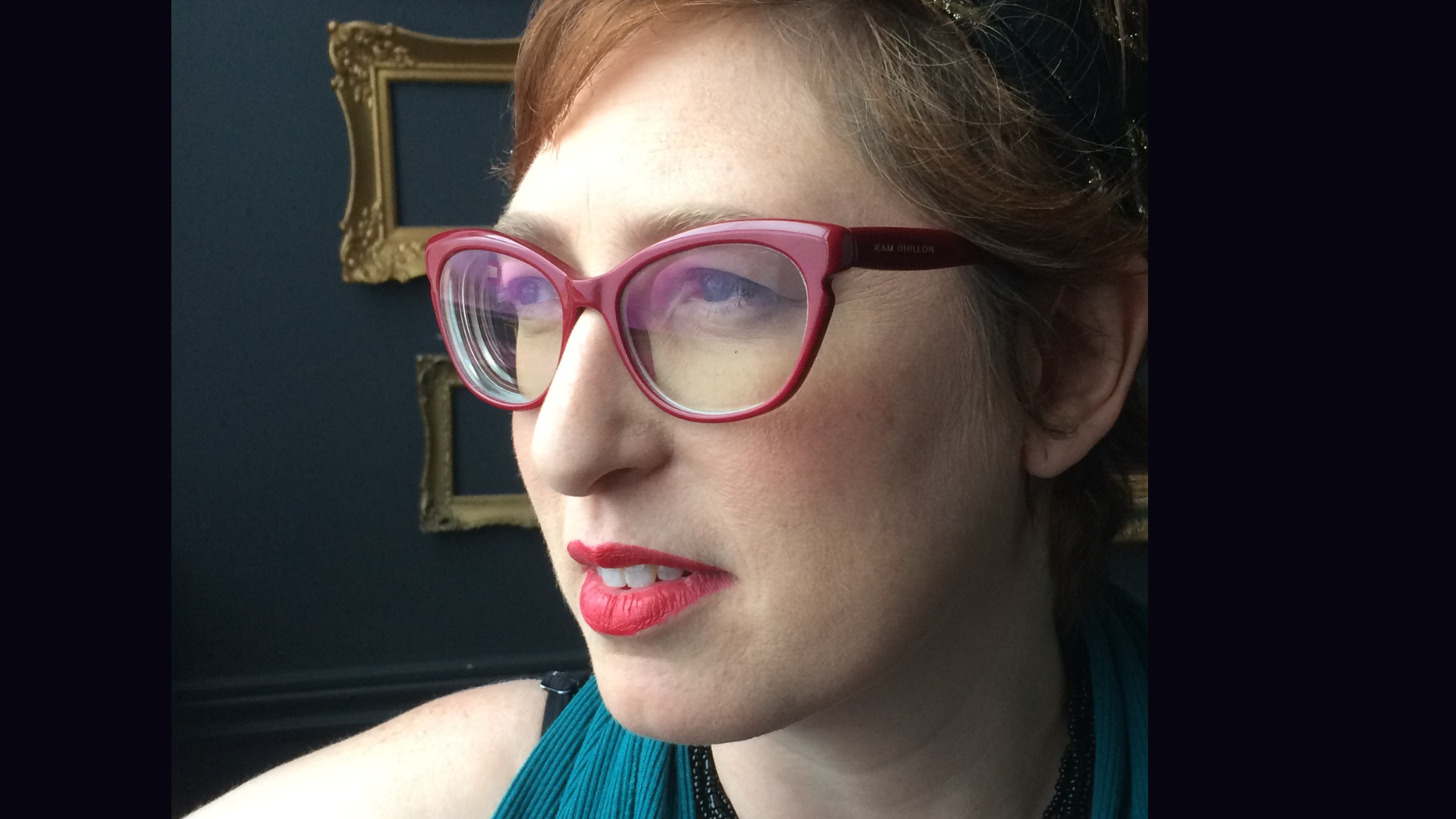 Kohenet Annie Matan appeared on Zoom wearing a red onesie. It was a different look than in a photo on her website. In that photograph, the 42-year-old redhead wore a red hooded robe for the gay interfaith marriage she officiated last Hallowe'en.
But today Matan is sick, so it is a pajama day. Despite being unwell, she insisted on proceeding with the interview for this story. "It's the Winter Solstice," she said. "And that feels auspicious." The Kohenet (Jewish Priestess) had drunk immune boosters, pulled tarot cards and readied her crystals. She was now ready to talk.
Finding the Right Jewish Fit
Matan grew up in a Reform Jewish household in Toronto and felt a strong connection to Judaism early on. "I devoured religious school," she said. She admired the female rabbis at her synagogue. "They enabled me to see myself as clergy."
Matan set out to become a rabbi by pursuing Jewish Studies at university and rabbinical school. However, a sense of alienation took root. As a woman she was excluded from participating fully in her religion. She was not permitted, for instance, to sing at her grandmother's Orthodox funeral service because it was considered inappropriate to hear a woman's voice in that setting. She found even Reform Jewish services to be patriarchal in their liturgy. Matan once asked a rabbi: "Why are we talking about God as Lord and King and Master?" His answer surprised her: "It's not written for you," he said. "You're a woman."
Then, Matan found out about the Kohenet Hebrew Priestess Institute. "It was like a thunderclap." She was in the first cohort of ordained Kohenet in 2500 years. Evidence suggests that priestesses existed before the creation of the Hebrew Bible but references to women's spiritual leadership were mostly eliminated from the text. Matan embraced the reclamation of this "Feminist earth-based embodied experiential Judaism."  She said: "That community really helped raise me up as a leader".
Having once aspired to be a woman rabbi like the 'fiery powerhouses' she admired who made change from within conventional institutions, Matan realized: "I'm a build it from the outside-in person".
The Entrepreneur Priestess
 It wasn't a straight shot to becoming a Priestess entrepreneur. Matan held a variety of jobs from administrative support to customer service in both corporate and Jewish cultural settings. It was while working as a facilitator at the JCC in downtown Toronto, that people encouraged her to start her own high holiday and Shabbat services.
After running these experiences for several years out of her own pocket, in 2018 she launched Matanot Lev (Hebrew for 'Gifts of the Heart') and began to charge her clients. Matanot Lev focuses on Jewish and inter-faith religious practices like high holidays, Shabbat, funerals, and weddings through a Jewish lens. Matan prioritizes meaning over rote practice. A common reaction: "I didn't know Judaism could be like this. I felt so comfortable to be myself here."
The sole proprietor knows the importance of being comfortable in one's skin. It has taken years to embrace her whole self: Mama, Queer, psychic superpower, mentor, sacred space and ritual facilitator, and artist. "I'm also poly, which I've just started singing out loud more recently," she said. She loves queer culture because it allows people to be their "Crazy, weird, unique snowflake self."
The pandemic wasn't a difficult pivot for Matan's business. She had already been using Zoom ("A magical portal that defies time and space") for one-on-one spiritual guidance, mentorship and readings. Many of her clients are busy moms or entrepreneurs who prefer meeting virtually. Matan has noticed increased demand for virtual mentorship during the pandemic as more people awaken to their intuitive gifts and seek support to integrate these gifts into their daily lives. "Because I work with energy, I'm pretty good at invoking the feeling of being in the same room," Matan said.
Matan's monthly New Moon Red Tent Circle (An ancient ritual where women gather on the new moon to celebrate the sacredness of women's space) moved on-line. Matan had been doing these circles for well over a decade under real tents and in person. Now, women close their eyes and imagine being under the tent together, sitting in a circle. "We envision the altar before we bring our offerings," said Matan.
A new weekly group was launched last year. Living from the Heart is a space where women become courageous and authentic. For example, when a woman says something like, "Ugh, I'm so bad, I did XYZ," Matan explores where the need to be perfect originated. This group considers how beliefs are shaped by patriarchy, colonialism, and white supremacy. She lights up when a woman shares how they handled a challenging situation by applying what they learned in her group
Matan is still thinking through what her business will look like post-pandemic. While there will be a return to in-person gatherings, she wonders whether a hybrid-model would continue to attract people outside of Toronto as they have for Living from the Heart and the New Moon Red Tent Circles. One thing that won't change is how people feel transformed by the group experience. They often arrive saying things like "I'm exhausted, I'm feeling anxious, I'm feeling frazzled." And by the end? Matan said she hears: "I feel clear, I feel calm. I feel confident."
Women Lifting other Women
Matan has a favourite GIF. In it there is a line of women. The woman at the front turns to lift up the one behind her; that woman then turns to lift the next one in line; and on and on. Matan has been lifted by her spiritual community: the strong women rabbis, her Kohenet teachers and cohort, and Rabbi Ruth Gan Kagan who founded a thriving Jewish renewal community in Israel and believed Matan could start her own in Toronto.
Matan's business mentors have lifted her as high as her spiritual ones. At Shecosystem (a feminist co-working community) Matan became a member of 'The coven' (the leadership team) and learned important lessons from its founder, Emily Rose Antflick, like how finding 'balance' is less important than 'integrating' all aspects of one's life. "That's when the full breadth of our vulnerability and our power are fully celebrated in any environment, we're in," said Matan. "That's when we are thriving. And that's how we transform the world."R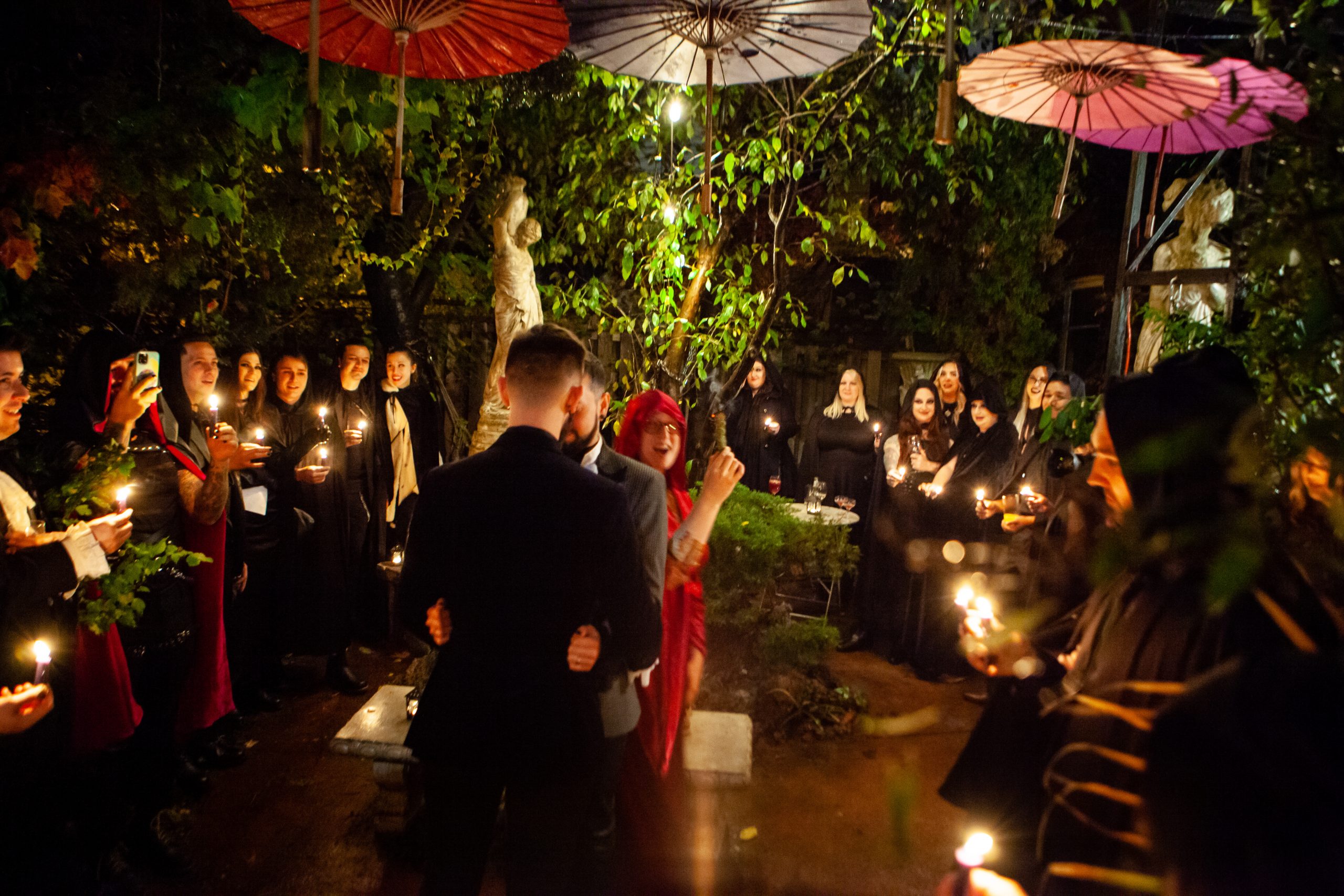 In 2017, Matan began working with Judith Manriquez, a business and spiritual mentor who convinced Matan to offer one-on-one spiritual guidance. Matan initially balked, questioning whether she was qualified.  Then, she realized how she had always been the go-to person for important decisions. Furthermore, she had been reading cards for over twenty years. "I've been using these tools this whole time," Matan said. "The only difference is now I'm asking to be paid for it."
Matan is doing her part to lift others behind her up. She is active in the community like speaking to LGBTQ students. "These kids need to see what Jewish clergy can look like, that we can be queer, and we can be feminist, and we can be earth based, Matan said. "And we can be welcoming to the core of our souls, unapologetically."
She also co-hosts "Tending Lilith's Fire" on Youtube with Kohenet D'Vorah Grenn, which they started in 2020. They discuss women and spirituality. Recent episodes explored the relationship between patriarchy and trauma, and how women might allow themselves to dream of playful possibilities in their lives.
Lilith is a guiding force for Matan. In Jewish mythology, Lilith was Adam's first wife. Matan said Lilith asked Adam: "How dare you hover over my light. How dare you try to dominate me?" Matan explained how Lilith sprouted wings and flew away, rather than continue to suffer inside the beautiful Garden of Eden. Lilith wanted to create the world in ways that hadn't been imagined yet. "And, that's where I want to go," she said.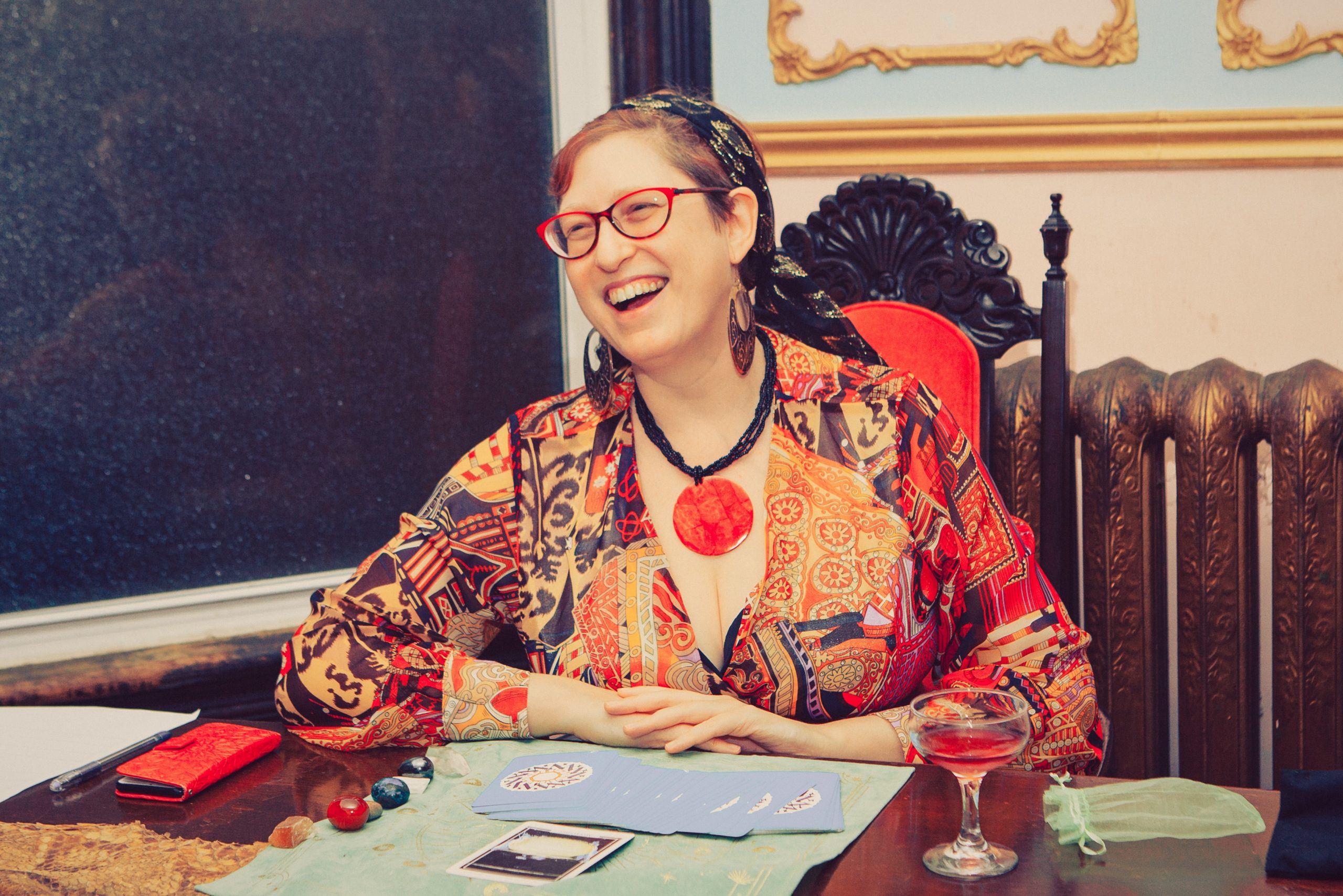 The Meaning of Success
Business is growing mostly by word-of-mouth but people also find her via her Instagram account and substack and advertisements in places like Wedding Wire. She launched a show in 2019 at the Free Times Café called 'Raising up the Courageous Voice' as Floxy Blu, her singer-songwriter, raw poet persona. She invited other singers, storytellers and poets to share the stage. The show moved on-line during the pandemic but the plan is to return to live performances this year. Tickets will be on a sliding scale, like Matan's other offerings.
It's still early days for Matan's business but her vision is to facilitate sacred experiences with larger gatherings. "I want big rooms where people are in circles, where they're seeing each other, connecting with each other," she said. "Where people are building relationships as humans in the experience."
While Matanot Lev (the Jewish and inter-faith services) lend themselves to large group settings, Matan believes it would work for spiritual guidance too. For instance, when she read cards at a women's business conference, many women asked the same thing: "Should I do the practical thing or the thing I really want to do?" Matan thought this question could have been effectively explored in a group setting. What does Matan think about this question?  "Put your energy into what lights you up, and the rest will follow."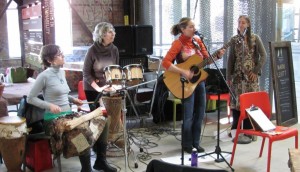 "I never even considered looking for incubators or business supports in the mainstream areas because those ways of doing business never resonated for me."
Read More »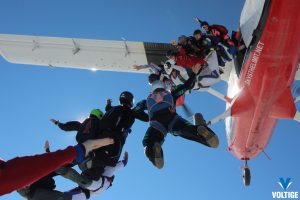 When the red light goes on, the door of the aircraft opens. This is still one of my favourite moments of any skydive. No turning back. Take everything you've rehearsed and trust yourself. Trust your teammates. Breathe.
Read More »
How a former politician turned radical reverend made change by working with the enemy.
Read More »