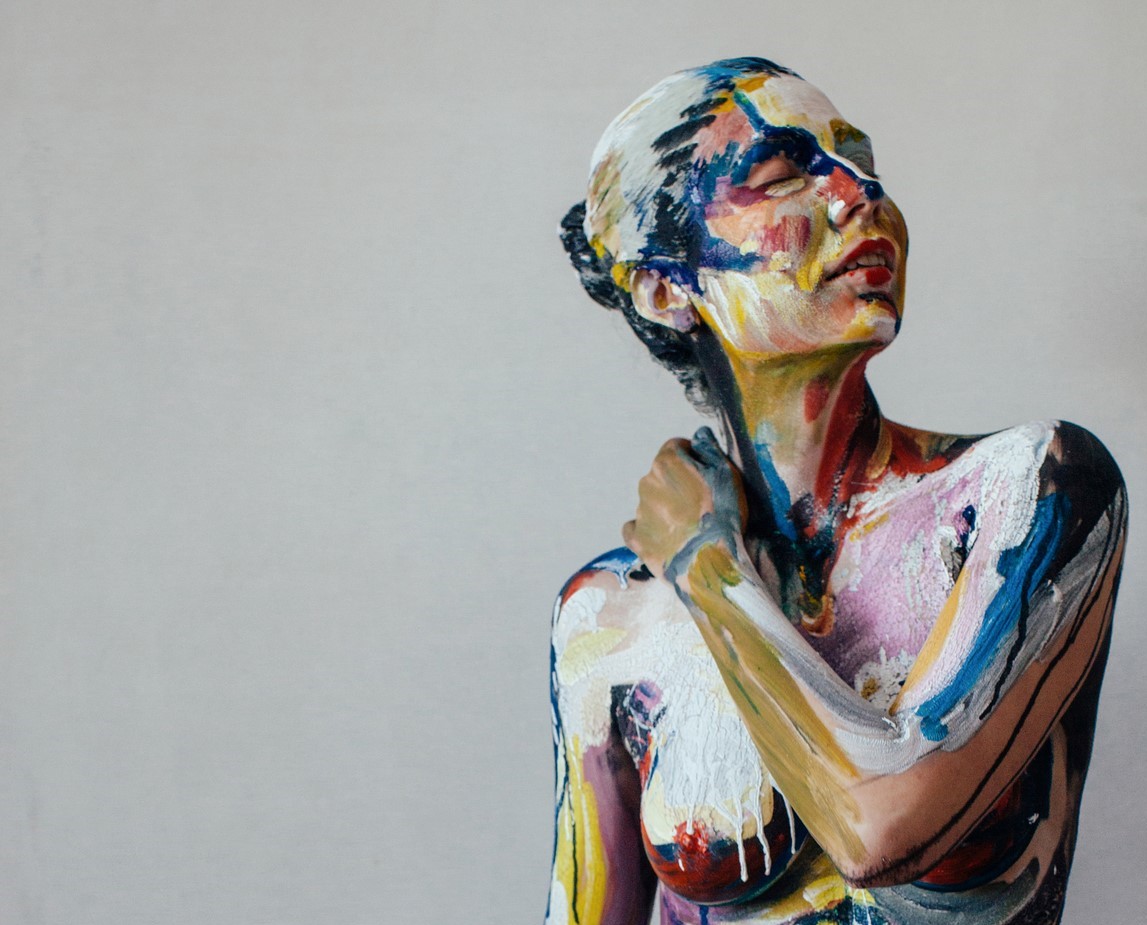 I love to change my hairstyle and colour—often. But I can't say this has served me well professionally.
In 1985, at the age of 23, I showed up for my first day at work with an Annie Lennox–inspired platinum blonde pixie. When I picked up the keys to the company car, my boss didn't say much. But she told me later that she almost fired me. She said, "When I interviewed you two weeks ago, you were a Dorothy Hamill brunette!"
Back then, the boyish cut and rock-star colour were considered extreme, and the image scared her. She thought she had hired a crazy person.
I was actually surprised to learn this. She was only a few years older than me.
To me, my hair colour makeover demonstrated commitment to the job. It was my way of showing they had hired someone with courage. The empowering new 'do made me feel like electricity was coursing through my veins, that I was setting myself up for success.
Before the 'do, I was all nerves, scared to death of driving all over Ontario alone in a white station wagon selling school books by putting on "Rosie the Raccoon" puppet shows. How would I ever meet my first-ever sales target? I was terrified I would fail. So between the interview and my first day, I suited up in my Wonder Woman warrior gear.
Within a year, I was recognized as a top salesperson and was promoted soon after. Years and several dye changes later, my former boss would often tell our story from the podium at business conferences, about how she took a chance on a colourful a.k.a. "unconventional" person, and how it all worked out.
The Unconventionals?
These days, it doesn't take much to be labeled as unconventional or a risky bet, especially if you are a woman in business or worse, a female entrepreneur.
Oftentimes the "marker" is the mere use of a little colour. Throughout history, women wearing red lipstick were troublemakers, including Cleopatra, and 1920's suffragettes. In the 1970s, baby blue eyeshadow was the makeup of choice for liberated women.
And while more and more people over time began using colourful paint on their faces (and today, increasingly colour tattoos) as an act of self-expression or individuality, it continued to invite considerable disdain. Take for example Ian Thomas's 1973 hit song, Painted Ladies. Just like in the 1800's, women who "painted" their faces were still assumed to be sex workers:
"Ooh ooh feeling fine mama
Painted ladies and a bottle of wine mama
Ooh ooh feeing good mama
They took my money like I knew they would"
Interestingly, the use of colour doesn't just invite negative character judgments on women. It has been a problem for houses, too.
In San Francisco, historic Victorian and Edwardian houses painted in bright colours (below) attracted media vitriol in 1963 for being gaudy and uncouth. They were nicknamed "painted ladies" and it kicked off a house painting "colourist movement" in the psychedelic '60s.
Today, these Victorian houses with their "crazy" colours are still OMG-rogue enough to draw in tons of tourists.
Our discomfort with colour extends into the deepest corners of our psyches. We often refer to jokes inappropriate for some audiences as "off-colour." And people considered a bit strange are labeled as "colourful" personalities. Swearing is referred to as "colourful" language.
And while we see a lot of people with pink cotton candy hair and navy blue lips these days on the streets, you don't see them around the board table, in C-suite photos, or typical business conferences (see below).
(This picture is of a lecture taking place for dress-for-success code compliant MBA students at Rotman School of Management, Oct 2017. )
So what is going on with our collective—and the patriarchy's—relationship with colour? Why is the use of colour, especially on the body, silenced by much of society?
I think we know the answer. It lies in the fact that we have historically associated the use or appearance of stand out colour with challenges to social order, rebellions, and even war. It evokes fear. And it often means change is coming.
Given where we are today, that's a good thing.
From my perspective, the use of colour or "paint" for self-expression says one is confident and comfortable with their individuality, and most importantly, indicates a person's capacity and much-needed pluck to question dominant narratives so that we might create new ones that serve us better in the emerging world.
Multi-colour pixel highlights? Full-colour sleeve tattoos? Amy Winehouse purple eyeliner? Blue lipstick at work? I say bring it.
---
Additional reading: https://www.inc.com/magazine/201710/maria-aspan/blackline-therese-tucker.html