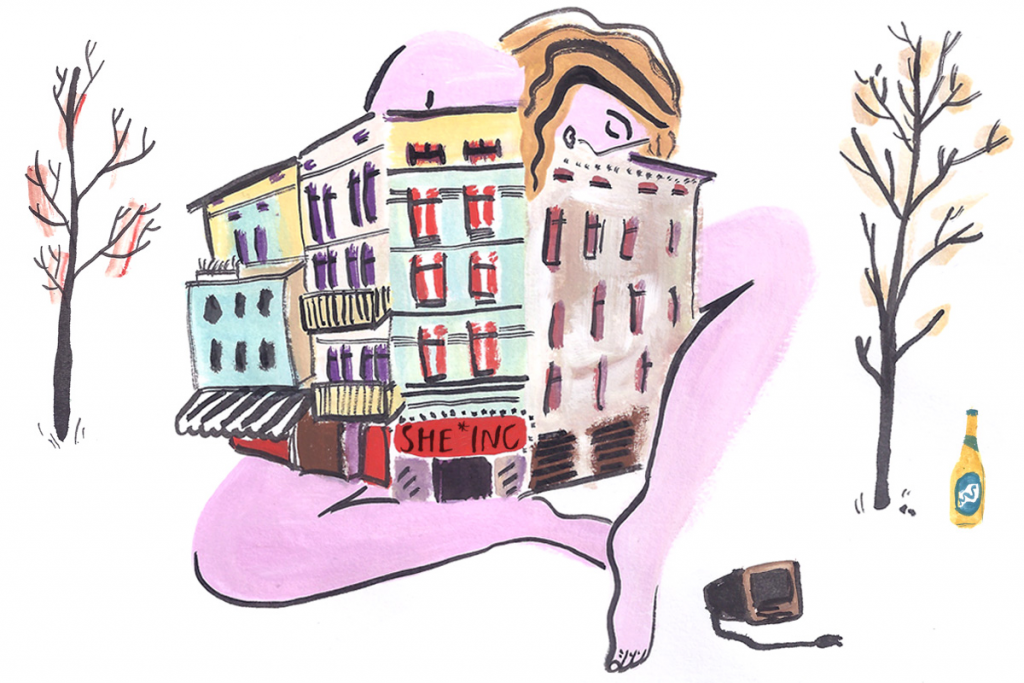 The evidence is in. Supporting women-led enterprises in their efforts to scale will help grow the global economy to the tune of an extra $150 billion in Canada alone. Governments and corporations starved of economic growth have taken note. And today, support for women entrepreneurs is a key part of any forward-looking entities' strategic plans, as well as power-seeking political party platforms.
While the increase in support initiatives for women entrepreneurs is cause for hope when it comes to creating new opportunities for women and girls in our lifetime, the fact is that the penny-opera-sized seed grants, free boot camps, and plethora of pink empowerment networking events do little to help an already established business grow and achieve financial sustainability. What ready-to-scale socially marginalized entrepreneurs need most is established, paying customers.
This is Where You Come In
Bar none, the best way to help women and, yes, other minority gender–led businesses scale is to simply be intentional about buying from them versus buying from the first name that pops up on Google the next time you conduct a vendor review or search for a new supplier.
How to Step Up Your Purchasing Levels from Women-Led Enterprises
It's simple. All you need to do is establish a gender lens–based procurement policy. Take for example, LiisBeth,our indie, fast-growing, Toronto-based, B Corp-certified, "feminists-in-business"-focused media company. As readers's know, LiisBeth's mission is to help entrepreneurs and innovators build enterprises or new products and services that align with feminist values and practices. Its procurement policy (noted verbatim below) tightly aligns with its overall mission:
LiisBeth's Gender-Responsive Procurement Commitment
LiisBeth strives to do business with like-minded and values-aligned enterprises. In making purchasing decisions, we prioritize buying from women-led firms (minimum of 51% ownership by women) as well as entities with a clear commitment to gender equity. As a proxy for assessing corporate vendor commitment to gender equity, we ask all our suppliers to provide information regarding the percentage of women (1) employed in the supplier's organization, (2) in board, executive, and senior positions, and (3) shareholders.
WeConnect International members are automatically approved.
LiisBeth suppliers are also invited to (1) become signatories to the Women's Empowerment Principles (WEPs) for companies with more than 10 employees (fee is $500), or (2) sign the Voluntary Agreement to Promote Gender Equality and Women's Empowerment for companies with fewer than 10 employees (free), or (3) complete the B Corp Inclusion Challenge free self-assessment and submit the results. Finally, self-employed suppliers are invited to complete the free Gender-Based Analysis Plus online course available through the Status of Women Canada and let us know you have completed it by sharing your completion certificate.
Companies that have either signed the voluntary agreement or the WEPs and have exceptionally strong gender-responsive policies or outcomes will be invited to do business with LiisBeth.
Is a Gender-Responsive Purchasing Policy a Radical Move?
No.
The idea of leveraging procurement dollars to help women and minority-led enterprises scale is not new. In fact, organizations like WeConnect U.S. and, more recently, WeConnect International and WeConnect Canada, has been working for decades to help match government and corporate purchasing agents with qualified entrepreneurs as a way of providing them with the business opportunities they need to grow. Yet, despite all the advocacy and work behind the scenes, the number remains low: it's in the 1% to 5% range depending on where you live and what report you look at. Governments are working to accelerate moving the dial by creating new targets. For example, as of 2018, the Canadian government has moved to allocate 5% of federal contracts to SMEs (primarily defined as incorporated enterprises with 5-100 employees) that are at least 51% owned by women.
It's great that governments and some large corporations recognize the impact they can have by creating diversity procurement policies. But in order to drive real change, small to medium-size enterprises, the backbone of all economies, also need to participate in this effort.
Is it Hard for SMEs to Adhere to a Gender-Led Procurement Policy?
No. I know because I have founded and run two of them. Here is what I can tell you.
It simply takes will. Plus a little bit of additional effort at first to find and vet women-led firms that can serve as viable alternatives.
That said, sourcing for women-led suppliers is getting easier all the time. Today, there are a number of online directories available that can help you identify a women-led firm to buy from including Beacon DC and Women Owned. Google has added a new women-led attribute icon to the local panel, which means you can now easily search for businesses owned by women on the web.
You can also learn about new emerging enterprises by subscribing to magazines focused on surfacing the work of women entrepreneurs, like LiisBeth.com, which has created a list of over 100 women entrepreneur support organizations for its subscribers and routinely profiles innovative ventures like Katrina McKay's Uplevel Solutions, Bold Betties, a women-owned adventure company, and City of Women, a women's business directory in Toronto. You can also follow women-led investment funds  like SheEO, the Big Push, engage with women-founder community organizations, join organizations like the Canadian Women's Chamber of Commerce, or engage with women-founder-oriented co-working spaces like Women on the Move and Make Lemonade.
All It Takes Is a Decision
If you run and own a business and care about equity and inclusion, then reviewing your procurement practices is something—other than marching in the streets and retweeting slogans (also good)—that you can do now that will have real impact.
So the next time you need a caterer, AI developer, executive team-building event, or strategy consulting firm, consider a women-led alternative.
Driving real change will take more than an allocation of federal contracts to level the playing field.
#BuyWomenLed #YouToo #TheFutureIsFeminist
---