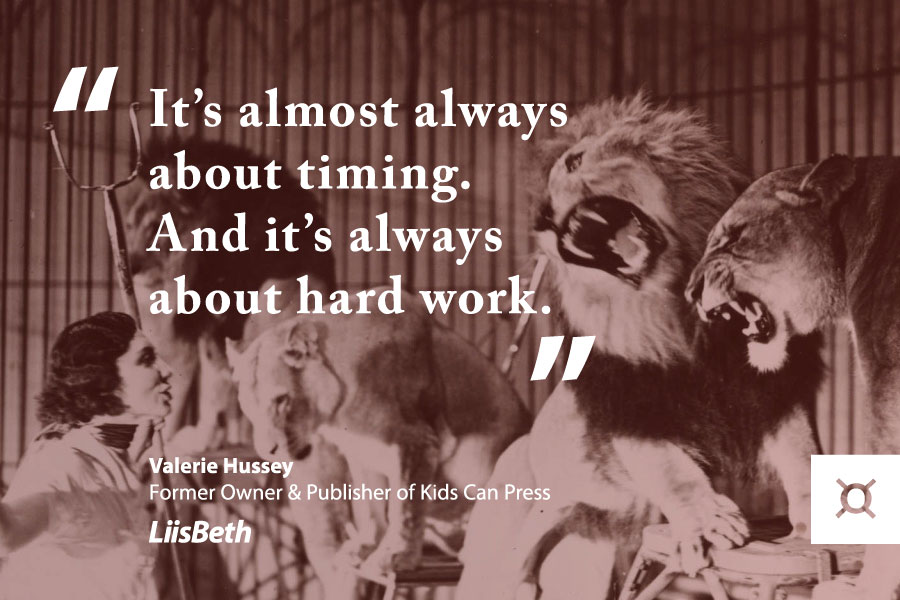 Why do I get to write for a series called Wisdom Corner? What claim do I have to wisdom that anyone else writing for LiisBeth couldn't share? Quite simply, I may have more of the attributes of wisdom – experience, knowledge and good judgment – because I'm older, have lived longer, and simply have had more experiences. So I've claimed it.
When I graduated from university, I expected to get a job. I never thought about not finding work; my greatest concern was not to be pigeonholed into some traditional role that would require typing. I could type but I hadn't gone to university so that I could get a job using the skill. This was well before computers, and today, everyone types – but not as well as I do. I can really type.
I walked into my first job – literally. I got off the elevator in a building the address for which I had taken out of the Yellow Pages – that's right, the old fashioned phone book. And I started to tell the receptionist, a young woman, that I was looking for a job when someone walked by and stopped. When I had finished, he said, "Come with me," and told me to repeat what I had said to someone else. I was told that a team of writers was being hired to write curriculum; leave a resume and they'd call me in two weeks. They did and they offered me a job.
Even recounting that story, I can't believe it happened. That's how easy it was to find work in 1972 if you were white, educated, relatively articulate and lived in a big city. All my jobs came that easily, and not because I was doing anything extraordinary. But in 1978 I moved cities and country, and was bored with what I had been doing, which was plucking seemingly interesting jobs like low hanging fruit from trees. And that is when things changed. This time I didn't walk into a job, but I fell into a career.
Only in hindsight do I know that the fall broke open an untapped ability. I became an entrepreneur. No one talked about entrepreneurship in those days, least of all me. Business was what men did, and it involved money, of which I had none. I had what was affectionately known as sweat equity, and a supportive partner. The sweat equity is another way of saying that you don't pay yourself enough to live but you're working up a sweat doing it. Until I got on my feet, my partner kept food on the table and a roof over our heads. It took a couple of years for me to land.
So where's the wisdom in this good luck story? Life is comprised of the unexpected, the unplanned, a bit of luck and a lot of hard work. Sometimes luck is simply being in the right place at the right time, and seeing that there's a golden ring to grab. Sometimes it's an epiphany when you recognize an opportunity that no one else has noticed. Sometimes it's brilliance. It's almost always about timing. And it's always about hard work. Becoming an entrepreneur is also about taking control of a very big aspect of your life, and it's not for the faint of heart. But as I will explore from my perch, there are many reasons for looking to work that is more than a job. Some of the benefits may surprise you. Did you know, the more control people have over their work lives, the happier they tend to be? Think about that times thirty or forty years. That's a lot of additional happiness. And it's not just that you are in charge, because you may be sharing the top spot with others, with whom you share responsibility. But it's about more than just the work; it's about the way in which you work, the values you bring to the work, the honesty with which you make your decisions.
Being an entrepreneur is first about being a businesswoman. As we share this space over time, you'll discover how and why I think moving from a job to building a business was one of the best and most surprising things that ever happened to me.