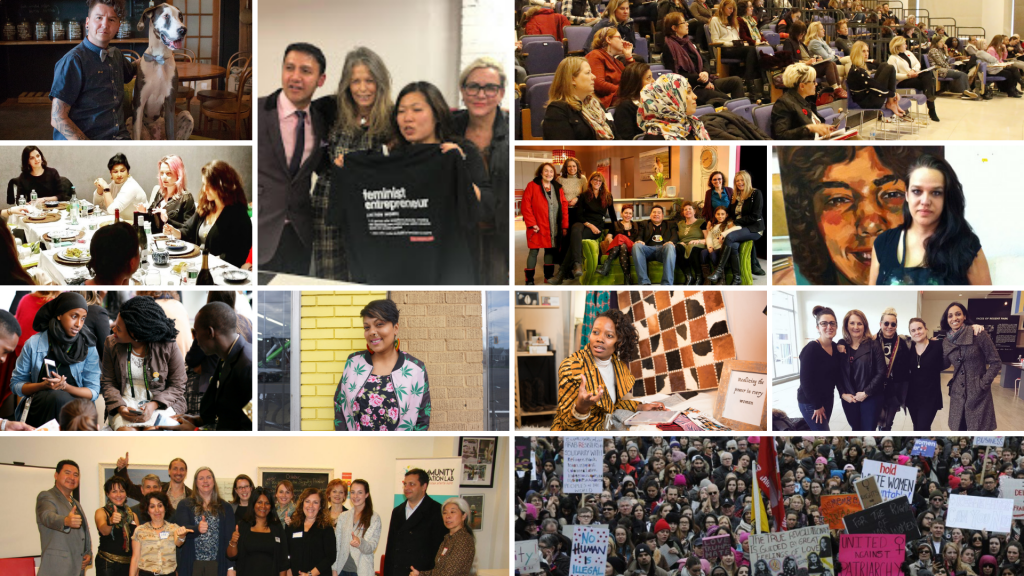 The LiisBeth community is made up of readers, writers, entrepreneurs, innovators, and professionals who wish to create an active, respectful and safe place for connection, resistance, critical thinking, questionning, learning and constructive dialogue.  We see disagreements as generative opportunities. As a community, we agree to: 
Treat each other with respect at all times. We can't always agree but when we disagree, let's do so with tact and sensitivity. A community in which people feel uncomfortable or threatened is not productive. All comments or feedback submissions should relate to the mission and mandate of this community.
Work to ensure the well-being of the community and advance our mission–to create a gender, socially and environmentally just world by leveraging the power of enterprise, story telling, research, entrepreneurship, innovation and resistance.
Recognize that we all make mistakes. But when we do, we will acknowledge them and seek to correct them promptly and work to heal those affected.
We shall not spam nor randomly solicit other LiisBeth members for commercial purposes unless that member has inquired or otherwise expressed interest in the offering.
Respect the fact that LiisBeth staff reserve the right to edit feedback or comment posts for length and clarity (typos corrected etc.), and understand that we will not publish commentary and feedback that is offensive, involves personal shaming, harassing or irrelevant.
Understand that comments posts, feedback posts, or contributions reflect the opinion of the author and not necessarily that of the publisher/community host.
Strive to be good stewards of creativity and the creator community (which means respecting author and publishers Terms and Conditions, noted below,  regarding re-use).
LiisBeth, may at its discretion, remove submitted comments and/or other material if they have reason to believe that the materials are in violation of the editorial policy.
If a community member wishes to lodge a complaint, the member may do so by submitting their complaint in writing, including date issue arose, and remedy sought. Liisbeth community leaders will review and assess the complaint and and determine appropriate resolution.
We conduct our interactions and business activities in compliance with all legal and BCorp requirements.
No forms of sexual harassment, discrimination, misogyny, hate speech, homophobia, transphobia, transmisogyny and transantagonism will be tolerated and those who violate this policy will no longer be welcome in the LiisBeth community.
Terms and Conditions Regarding Content Re-use & Permissions
Reproduction or publication of written Content in its entirety from the Liisbeth online magazine is prohibited unless permitted by LiisBeth.
Short excerpts of written Content from the LiisBeth online magazine may be republished in digital or print sources without permission. However, use of the Content must be explicitly attributed to LiisBeth and the LiisBeth magazine.
Reuse with modification of any written Content from the LiisBeth online magazine is prohibited.
Reproduction or publication of any written Content from the LiisBeth online magazine for commercial purposes is prohibited unless express permission has been received.
All visual images such as digital works of art, photographs, drawings, etc. (referred to here as "visual Content") on the LiisBeth website are subject to the following terms of use:  All artists retain the rights to any visual Content. Please contact LiisBeth (publisher@liisbeth.com) for reuse of any visual Content in a digital or print publication