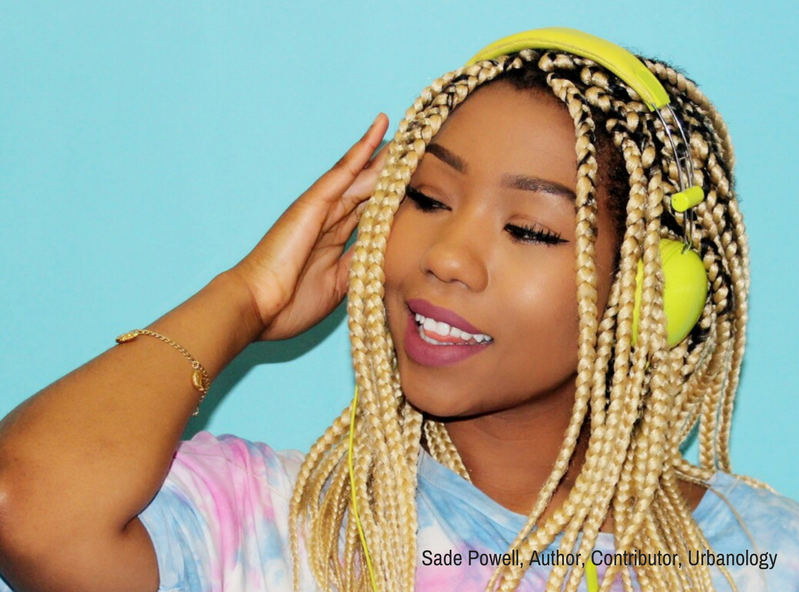 As countless instances of hatred and discrimination from across the world flood news headlines and conversations, it almost seems like the idea of peace is hanging on by a thread. One thing that remains universal, however, is the magic of music and how it continues to bring people together despite their differences.
Now it's possible that the world could literally be crumbling before our eyes, but let's press pause on the panic button and check out 10 songs that promote empowerment, equality, and human rights that may help restore your faith in humanity.
Amaal Nuux, "Who Are We"
Somali-Canadian singer Amaal Nuux shares words of unity through her tantalizing anthem, "Who Are We," the second single she released late last year after taking a four-year hiatus from music. Learn more about this single at Urbanology.
Austra, "Future Politics"
Toronto band Austra imagines a better future in politics and humanity with powerful lyrics that are just as gripping as the song's visuals.
TiKA the Creator, "Tenfold"
The very image of radiance, Toronto-based artist TiKA the Creator paints a picture of solidarity for Black female creatives within the city in her single "Tenfold."
A Tribe Called Red ft. Saul Williams, "The Virus"
Prominent Indigenous music group A Tribe Called Red teams up with poet/musician Saul Williams for a politically charged project filled with climatic drums and a riveting mix of vocal elements.
Kimmortal, "Brushing By Heaven's Shoulder (Remix)"
A queer, Filipina hailing from Vancouver, Kim Villagante, a.k.a. Kimmortal, combines zealous lyrics with her own animations to tackle issues faced by women of colour for "Brushing By Heaven's Shoulder," a remix off her 2014 debut album Sincerity.
Maiko Watson, "Everyman"
Based on a poem her mother wrote, Guyanese-Canadian singer-songwriter Maiko Watson croons over guitar strums while recounting the 2012 fatal shooting of 17-year-old Trayvon Martin by neighbourhood watch volunteer George Zimmerman in Sanford, Florida.
Petra Glynt, "Sour Paradise"
Inspired by anarchist and poet Hakim Bey's T.A.Z.: The Temporary Autonomous Zone, musical artist Petra Glynt creates psychedelic yet militant-style visuals that urge for a drastic change in the world amongst the constant displays of discrimination and inequality.
Lizzo, "My Skin"
Self-proclaimed feminist Lizzo is constantly promoting self-love and empowerment in her music and "My Skin" is one of the many that stand out. The Minneapolis artist strips down to a plain bodysuit, wearing minimal makeup and her natural curls to show her adoration for the skin she's in. To learn more about Lizzo, check out her interview with Urbanology.
Aaradhna, "Brown Girl"
New Zealand native Aaradhna uses her sultry voice in "Brown Girl" to let the world know that she's more than just the colour of her skin.
Shi Wisdom, "Young Gunner"
Shot in the alleys of Toronto, Shi Wisdom tells an all too familiar story with her powerful song "Young Gunner." The lyrics and gritty visuals speak to the influx of instances where unarmed black males are gunned down by white men who are often in positions of authority. She spoke in depth with Urbanology about the single.
About the writer: Sadé Powell is a staff writer for Toronto-based publication Urbanology Magazine and gets her kicks from penning stories on various forms of music, technology, and her outrageously extensive list of other interests. Find her on Twitter at @playsade.