YOU WILL BE TESTED.
WE'VE BEEN THERE TOO.
OUR RESIDENT WARRIORS.
YOU WILL BE TESTED.
WE'VE BEEN THERE TOO.
OUR RESIDENT WARRIORS.
LiisBeth is on the move! We incorporated as a Canadian nonprofit in early 2021. We are now recruiting for directors until Jan. 15th 2022. To learn more, please download our Call for Directors.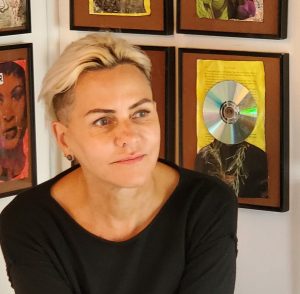 PK Mutch
LiisBethMX (2021)/Liisbeth Media Founder (2015-prsent), FEC Community Caretaker & Publisher, Founding Director (March 2021)
Publisher, award-winning entrepreneur, for-profit social enterprise advocate, community organizer, and intersectional, mostly radical/Marxist feminist (identify with these two branches of feminism most because I question modern capitalism and work to dissolve patriarchy) with over 18 years experience in the publishing industry and serving as a leader in the Toronto start-up community.
Abigail Slater
Enterprise Founder, Impact Investor, Former LiisBeth Advisory Board Chair (2016-) and Founding Chair of LiisBethMX (March 2021-)
Abigail Slater, Vice Chair (2016–22) is also the director of Barlow Holdings Limited, a private investment fund with a portion allocated to impact investing, and formerly worked with the Marigold Capital, a gender-lens impact fund, as a general partner. Ms. Slater has more than 20 years of experience in creative strategic thinking and the development, execution and management of start-up food-service operations. She serves on the Board's Audit and Risk Management Committee and is a member of the Executive Committee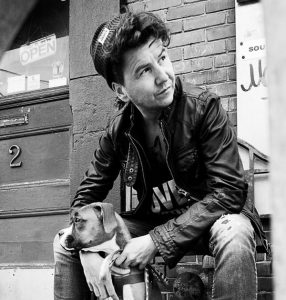 Jack Jackson
Entrepreneur, Photographer, LiisBeth Advisory Board member (2017-) and now LiisBeth MX, Director (March 2021-present)
Jack Jackson found a completely new life in Toronto. Jack owns a dog walking business, dog photography business and co founds the social impact documentary photography project Don't You Want Me. DYWM is a global photography project showcasing the beauty and resilience of LGBTQ people with their rescue dogs, giving previously silenced voices a platform to show society how discrimination and gender inequalities harm us all. Jack is a proud trans man, feminist and forever thankful to Toronto - the first place he could call home."
Janice Bartley
Janice Bartley, Founder, Foodpreneur Lab, LiisBethMX Director (August, 2021-present)
Foodpreneur Lab was created in January 2019. Janice brings a wealth of experience into the food sector as a former Operations Manager of a Culinary School and Trainer in Culinary & Hospitality management. The last 30 yrs. of her entrepreneurial journey brought her to Food Starter as an Office Manager and final role as Chief Operations Officer. She has mentored many young and experienced Chefs in the food industry and had been able to transition those mentoring skills to women entrepreneurs.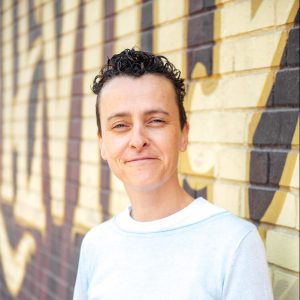 Geraldine Cahill
Director, UpSocial Canada, LiisBeth Advisory Board (2020-2021) and LiisBethMX, Director (March 2021)
Cahill is committed to collaborative processes with a passion for storytelling to develop meaningful and productive projects.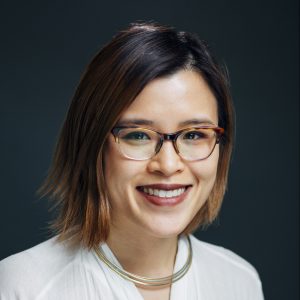 Anita Li
Journalist, Editor, Founder of The Green Line, LiisBeth Advisory Board member (2020-) and LiisBethMX Board member (March 2021)
Anita Li is a longtime journalist, news entrepreneur, media consultant and educator. Currently, she is the founder, CEO and editor-in-chief of The Green Line, a local Toronto-based news outlet.
Anita teaches journalism innovation to graduate students at Ryerson University and community-driven journalism to undergraduate students at Centennial College in Toronto. In addition, she coaches media executives and news entrepreneurs at the City University of New York's Craig Newmark Graduate School of journalism.