Graffiti in Toronto, Ont. Photo by PK Mutch.
As American hip hop artist and spoken word champion Guante so eloquently says: "White supremacy is not a shark, it's the water." And, oh, are we drowning in it.
The last four years of the Trump presidency had me—and many BIPOC in Canada—urgently gasping for air.
There is plenty for Canadians to celebrate in the Biden-Harris victory, but there's also much need to temper that optimism.
The Continued Reign of White Supremacy
Biden won the presidential election both by the popular and electoral vote, but what is impossible to ignore is that 73.6 million people voted for Trump. That's over 10 million more than 2016, after four years of leadership marked by racism, misogyny, homophobia, and transphobia—with his deadly handling of this year's COVID-19 as a cherry on top.
While we may think we are fundamentally different here in Canada, the truth is that the rise of Trump has emboldened many Canadians who hold similarly racist beliefs. Just a year after Trump's 2016 win, Statistics Canada reported a dramatic uptick of 47 per cent in race-based hate crimes across the country.
That vitriol has continued with increased reports of anti-Asian sentiment since the onset of the pandemic. Trump's aggressive anti-China "kung-flu" rhetoric has encouraged disgusting attacks in plain sight and with little remorse. I know because I've been on the receiving end of such attacks myself. I've been threatened  to be reported to the police while I was reading in a park, yelled at to go back home to China, and told that "all Chinese people should go to jail."
Trump's influence has also seeped into our political system. Consider the election of conservative premiers in seven provinces, Quebec's Bill 21 banning religious symbols, and Maxime Bernier founding the People's Party of Canada, a federal alt-right anti-immigrant party.
Trump's legacy—white supremacy unclothed and unabashed—and Trump himself will continue to take up space in our popular discourse. We see it already with his refusal to concede and his continued dissemination of misinformation of electoral fraud. He will continue to energize those on the right, perhaps with even more zeal.
And Yet, Possibilities of A More Inclusive Future Shine
Surely that a woman—Black and South Asian, no less—was the first ever elected to the second highest office must signal a positive shift?
More than the Biden win, I was buoyed by the triumph of Kamala Harris as vice president. Seeing her take the stage in that all-white pantsuit—an homage to the suffragette movement—choked me up in ways I did not expect.
As an immigrant woman, how could I not get emotional hearing Harris pay tribute to her immigrant mother and the generations of women—very specifically Black, Indigenous, and women of colour—who paved the way and sacrificed so much for our shared equality? I was overcome by the immense power of that moment and the possibility of a more hopeful future.
While I am wary of Harris' problematic criminal justice record as Attorney General of California, I see a positive way forward in the language both Harris and Biden used in their victory speeches with explicit inclusion of transgender and disability rights—more firsts!
There were other significant victories worth celebrating too—the re-election of the Squad, the wins of many diverse progressives, the flipping of Georgia, and many progressive ballot measure decisions.
In Canada, only one woman (white) has ever occupied the highest political office, when Kim Campbell was elected leader of the Progressive Conservatives to replace resigning Prime Minister Brian Mulroney, then was soundly trounced in a general election four months later. Jagmeet Singh has the distinction of being the first racialized leader of a federal party—yet also to be thrown out of the House of Commons for calling out racism.
So, it's critical not to gloss over significant victories in the 2020 U.S. presidential election. The impact that political representation has on the psyches of Black, Indigenous, and communities of colour cannot be understated. It signals the possibility of an inclusive future and inspires those of us from underrepresented communities to take up as much space and power as the people who work so hard to shut us out.
But We Need to Continue Working for Change
Donald Trump mobilized racists, but he also provoked people on both sides of the border to wake up, speak up, and call out racism. But will they fall back to sleep, reassured by the more hopeful and inclusive language of the Biden administration? I worry.
Canada already suffers from thinking we are better than America, of absolving ourselves of the sins of systemic racism and other related oppressions, of failing to respond to the genocide of our Indigenous nations with robust reconciliation measures. We ignore the wave of hard-right conservatism sweeping the country, the rise of Islamophobia in Quebec, the police brutality that disproportionately kills our racialized communities, and the outrageous immigration detention centres in our country.
Too eagerly, we pat ourselves on the back and applaud how much more polite and tolerant we are than Americans.
Will those outraged by Trump default to complacency now that the palpable hostility of his administration no longer dominates the headlines?
We have an opportunity in Canada to take stock, see parallels, realize that violence is always imminent here too—and that too many of our communities already suffer from the violence of systemic racism and oppression.
We have an opportunity to push hard on reconciliation by implementing the recommendations of the Truth and Reconciliation Commission and the National Inquiry into Missing and Murdered Indigenous Women and Girls (MMIWG). To channel the momentum of this summer's Black Lives Matter protests to continue to defund the police and find more effective ways of keeping our communities safe. To push for a universal basic income—as we have seen is possible during this time of pandemic—that fundamentally gives more agency to so many marginalized people.
Post Trump, we have an opportunity to keep building on the momentum of change, and to reimagine and create the kind of world we want to live in.
As the great Angela Davis said, "You have to act as if it were possible to radically transform the world. And you have to do it all the time."
I know that people will continue to mobilize—from Black, Indigenous, and communities of colour, across and beyond the gender binary, and with various abilities. We do so everywhere and every day, election or not, to protect ourselves and fight for our shared liberation. We will continue to lead as community organizers, artists, educators, activists, and culture creators dismantling systems of oppression.
---
Entrepreneurship support organizations are keen to profile their diversity and inclusion work–but are are policies and procedures keeping pace?
Read More »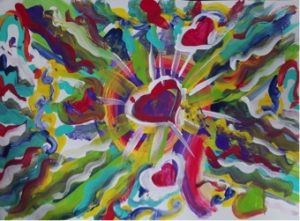 Change requires action, no matter how small. We must move beyond talk, beyond calling ourselves allies, towards taking action—with courage and heart.
Read More »