This week, LiisBeth spoke with Rivera Sun, a change-maker, a cultural creative, protest novelist, pragmatic strategist and campaign designer for social change movements, and workshop leader at LiisBeth's premier social innovation event of the year, the Entrepreneurial Feminist Forum, held in Toronto on Dec 2/3.
LiisBeth: We are so excited about having you conduct one of your practical change making workshops at the upcoming Entrepreneurial Feminist Forum! It's also your first time in Canada!
Rivera Sun: Occasionally I have fantasies about running away to Canada! But the reality is, as you know, Canada's far from perfect. You're working on lots of different issues too. For example, you have major environmental issues that you're dealing with…. But one thing that I really thought a lot about in terms of speaking to Canadian women in business is…I'm not an expert on Canada's political system. I get to talk about the thing I really love, which is how do we take action outside of the political system, right?
LiisBeth: Tell us a little about you and how you became an expert in non-violent activism?
Rivera Sun: I am a novelist and entrepreneur by trade and an activist by necessity. I grew up on an organic farm in Northern Maine. My undergrad is actually in dance and theatre. And I have a twin sister! Today, I continue to write and I teach strategy for nonviolent movements. The workshop enterprise emerged while I was on my book tour with my first novel, The Dandelion Insurrection. After my talks, people would ask me to do workshops on nonviolent struggle. So that's how I started to actually teach this work and now it's kind of taken off on its own, because people need the tools so much.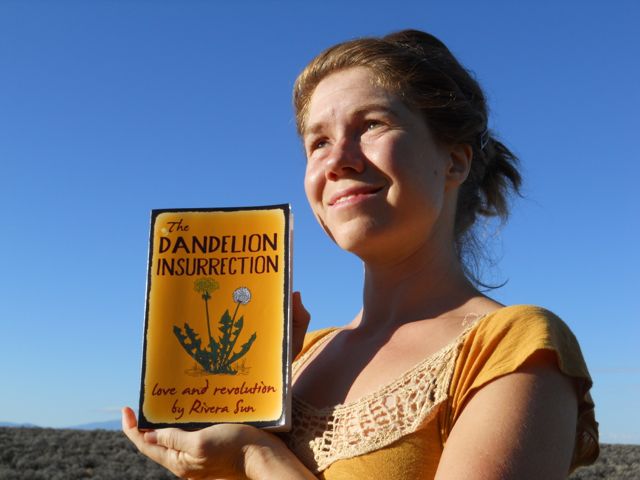 LiisBeth: Why this work?
Rivera Sun: I think we now all live in a time that requires us to all be engaged, in social economic, political, racial, sex, gender, justice (issues). All of it, like never before. But I was not always interested these issues. I spent a lot of my young adult life not so concerned with politics…I didn't think anything I did would make a difference. It wasn't until the Occupy Movement that I learned that there were a lot of ways to make a difference in the world. Occupy woke me up. After Occupy, I was getting involved in all sorts of activist campaigns. Like most people, I didn't really know what I was doing. But I was also writing The Dandelion Insurrection, in which I posited a hidden corporate dictatorship. Once I had invented the problem, I really didn't know how to get the characters out of that problem, so I Googled it. I asked, "How to bring down dictators non-violently." I thought I'd get some insight from people who might have written about it in their books, like, Ursula Le Guin or Margaret Atwood. But it turns out, there were a lot of real people around the world who have been using nonviolent struggle very successfully for the past three decades, especially to solve their social-political problems, oust dictators, stop invasions, overturn occupations. I learned by reading history that people are actually more successful at driving social change with nonviolent action versus more violent approaches…. So I immersed myself in reading material…and gave myself a crash course in how to use nonviolent action effectively, strategically and kind of used my novel as my thesis study. How would I play this out with the characters in my book? How do you model it out? The novel did well, and soon after, my readers reached out and asked, "How do we make this book real?" So, I developed a set of tools based on what has, and has not worked historically, and began sharing these tools with others.
LiisBeth: Do politics and business mix?
Rivera Sun: I think it's a great question and a question for anybody on the spectrum, whether you think that you're working in the capitalist arena to do better ethical business, or whether you're way out in the totally non-monetary end of enterprise and trade. There are intersections of enterprise and movements that we don't usually see as enterprise-based activism. Consider co-ops, worker credit unions, and the work of Cesar Chavez and Dolores Huerta who founded the United Farm Workers Union. Or Mahatma Gandhi's constructive programs [carrying out struggle through community and self-improvement by building structures, systems, processes, and resources that are alternatives to oppression and promote self-sufficiency and unity in the resisting community]. Constructive programs were not thought of as businesses per se, but they had a significant economic impact. Two of his 17 constructive programs denied the British Empire an estimated 18% of their tax revenue, right? That's a major economic impact that relates to the course of their struggle. So, when it comes to the intersection of business and social change, the very first thing that I think about is that business and politics have always been intertwined.
The question I think most entrepreneurs looking to drive social change struggle with is how to design products or services and operate our businesses in such a way that we can make sure they create the change we want yet are robust and financially sustainable enough to withstand the inevitable blowback of having a political position that is not popularly supported by the bulk of the people we may be wanting to have as customers or consumers, right?
LiisBeth: So true! So what are some of the things that people learn by taking your workshop?
Rivera Sun: Change doesn't just happen through protest. It doesn't just happen – for regular people anyway – through calling politicians or senators. And it doesn't usually just happen through buying the right goods as individuals. It happens when we organize. It happens when we look at the whole system, identify what's holding us back, and starts when we begin working with others — and connecting our enterprises and organizations in ways that leverage each other's strengths to drive the desired change. We would never have gotten the Civil Rights Act of 1965 in the US without an enormous civil rights movement, 95% of which was organized and galvanized outside of the electoral system.
So if we're looking at business changes, how do we drive industry standards? How do we make marketing campaigns that not just advance the justice work that we're doing, but also support the justice work of many groups and movements. How do we help to crack the stranglehold of certain industries that are continuing injustice?
We're going to learn pragmatic tools and strategies for making massive change from the vantage point of being in business.
LiisBeth: Very cool.
Rivera Sun: Because we need everybody. We need the scientists, we need the lawyers, we need the business leaders, we need the plucky little activist groups. We need the mass movements for change, we need the churches. And every single one of those groups has a different set of ways that they can leverage who they are and what they do, to maximum effectiveness.
---
Publisher's note: For tickets to the Entrepreneurial Feminist Forum, click here. Two day pass $299. One Day Pass: $160. Students with ID: $99
---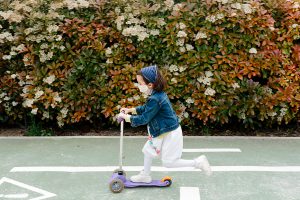 It makes sense to focus on our immediate needs. But with more suffering anticipated—this time economically induced—when will we return to the bigger questions of the root cause?
Read More »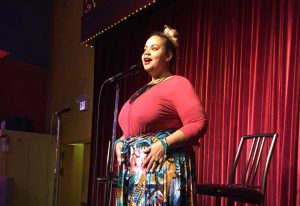 adrienne maree brown, activist, author, black feminist changemaker and truly funny womxn causes a welcome ruckus –again.
Read More »
Cultural creatives looking to avoid becoming a "suit" work to re-define entrepreneurship for themselves.
Read More »