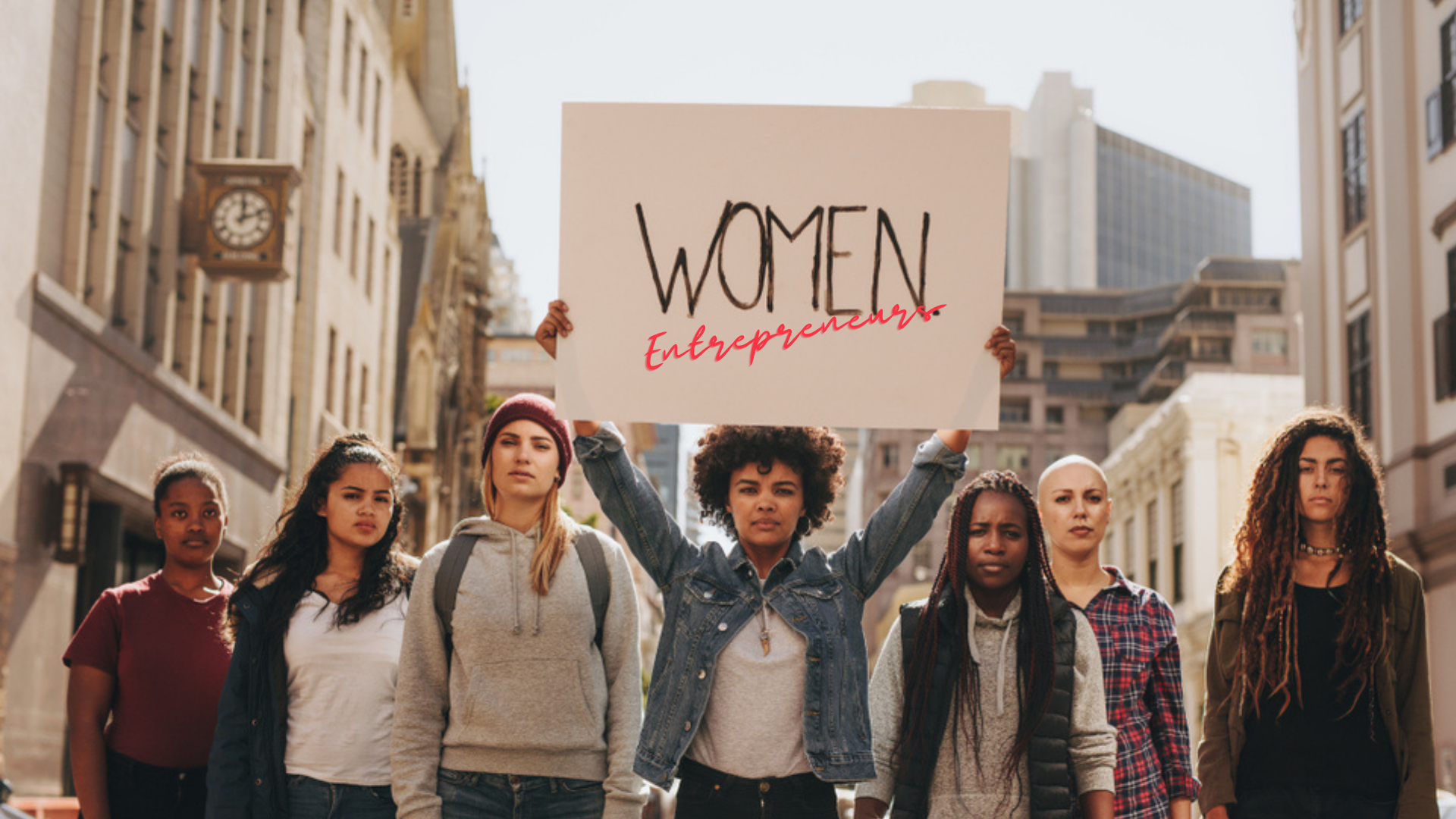 The Canadian government used International Women's Day 2021 to announce a new "Task Force on Women in the Economy" to advise the government on creating a "robust and inclusive" and "necessarily feminist" pandemic recovery plan.
The roster of diverse women-identified experts named to the task force is impressive but hardly inclusive. It leaves out participation of a group not only hard hit by the pandemic but key to building back a better, more gender-just economy: women entrepreneurs.
Women's entrepreneurship is a means of creating social change, especially redressing systematic gender barriers, argues Dr. Barbara Orser, co-author of bestseller Feminine Capital: Unlocking the Power of Women Entrepreneurs (Stanford University Press, 2015) and professor at Telfer School of Management, University of Ottawa.  It's also the means by which 1.5 million women earn their living and create freelance income opportunities or waged employment for an estimated 3 million others. Approximately 80 per cent of those entrepreneurs operate micro enterprises of one to four people or work as unincorporated solopreneurs, gig workers and freelancers, the majority not eligible for government pandemic support programs.
So why were women entrepreneurs shut out of the task force? And what will the government miss in not hearing their critical voices?
The composition of the task force was shaped by a letter penned by the Feminist Alliance for International Action (FAFIA) representing more than 60 women's and equity seeking groups and sent to Prime Minister Justin Trudeau and Minister of Finance and Deputy Prime Minister Chrystia Freeland. FAFIA implored the government to centre women's rights and gender equality organizations in its economic recovery plan. It recommended a task force that did not focus, as usual, on "business, boards, entrepreneurship, and STEM" as a pathway to women's economic empowerment. Rather, it should address "the immediate needs of women workers marginalized by the pandemic" and acknowledge "the centrality of care to the well-being of society and the economy."
The government heeded their call and created a task force that includes expertise in healthcare, not-for-profit, childcare, labour, academia, advocacy and also business.
But "business" is not the same as "entrepreneurship." Indeed, the two are often poles apart.
Too often government privileges tip-of-the-iceberg "big business" in its consultations — private sector self-made millionaires, C-suite representatives of multi-nationals and finance sectors, in this case, corporate women, often white. It ignores the unique voice of ordinary women entrepreneurs that make up the base of that iceberg — solo and micro entrepreneurs, often invisible and, in this pandemic, drowning in debt.
We cannot lump "women entrepreneurs" in with "business." Doing so will lead to short-sighted policy and missed opportunities.
Meet Women Entrepreneurs
Women entrepreneurs are diverse, intersectional and multifaceted in their pursuits. They are nomads rather than settlers, moving like water between systemic barriers and institutional blocks. They erode classic distinctions between civil and private sector, with how they do business, the nature of services and products they offer and the people and communities they support.
In fact, most women entrepreneurs have far more in common with civil society workers and wage-earning sisters than with traditional private-sector business leaders so often preoccupied with tax cuts, reducing regulation or putting women on boards as way of advancing diversity.
Prior to the pandemic, one-quarter of women pursued entrepreneurship out of "economic necessity." They take on entrepreneurship because standard employment is not an option. They may be criminalized women, women with disabilities, women with mental-health challenges, trans or nonbinary women, non-status immigrant women, women over 55 made invisible, single women raising kids. They carry an oversized knapsack full of intersectional barriers and responsibilities. More than 80 per cent of single parents raising children are women, and entrepreneurship may be the only option to generate income while providing childcare in the home.
The precarity of women entrepreneurs demands consideration in any feminist recovery plan.
Despite media glamorization of entrepreneurship, most women entrepreneurs earn an average income that is closer to the wages of healthcare and social-assistance workers, about $68,000 after expenses or $34 per hour compared to $29.17. Yet, they shoulder additional risks, business debt and unpredictable incomes. Many women entrepreneurs barely achieve thrive rate incomes, often unable pay to be eligible for employment insurance, making them extremely vulnerable to personal economic collapse.
Yet, the majority of women entrepreneurs are critical to the cohesion and functioning of our communities. They create products and services in retail, hospitality, food, government, health, education, and social services. In other words, they do "women's work" and are deeply essential to the "care economy," which was disproportionately affected by the pandemic. FAFIA implored the government to recognize the care economy as a priority sector. The output and resilience of this sector depends, in large part, on the personal investment, work and health of women entrepreneurs.
A sampling of statistics show how hard the pandemic hit women entrepreneurs:
Why Does Representation Matter?
Without the input of women entrepreneurs, The Feminist Economic Recovery Task Force will most certainly overlook opportunities for stimulus and key issues to redress.
For example, we know from the 2008 economic crash, that personal bankruptcy impacted women entrepreneurs disproportionately to men. In 2020, personal insolvencies in Canada increased by 8.9 per cent.  
Most women entrepreneurs face resource barriers and, out of necessity, finance their startups with credit cards and personal savings, leaving them vulnerable to crushing debt costs and personal bankruptcy. This pandemic has the potential to wipe out thousands of women entrepreneurs and keep them sidelined for up to seven years. Incorporation does not protect entrepreneurs from having to repay all debt.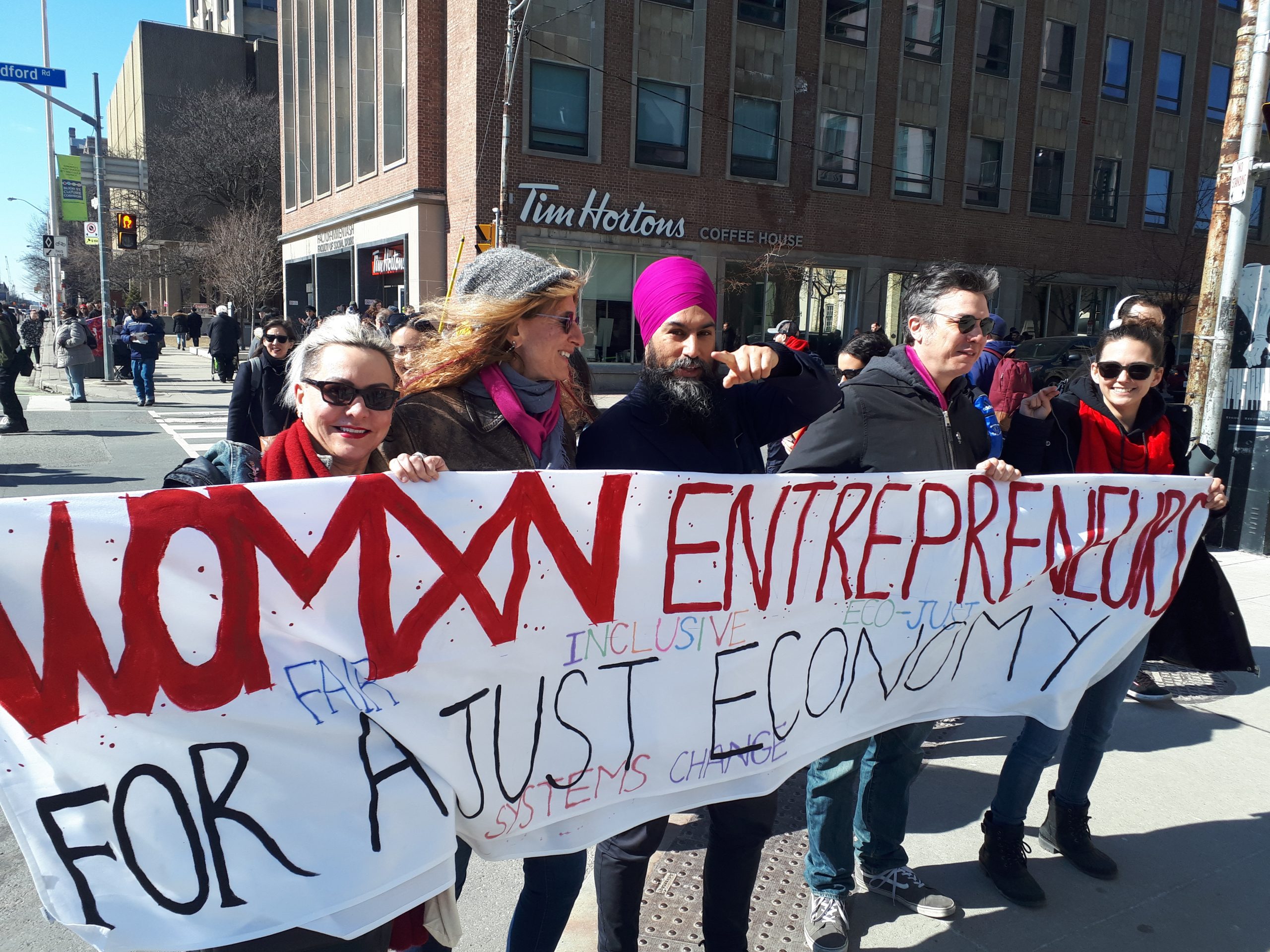 It's important and refreshing to have feminist civil and labour organizations lead and inform a feminist pandemic economic policy. Certainly, it will address key concerns: the catastrophic drop in womxn's participation in the labour force, the lowest in 30 years; the need for universal high-quality childcare.
But we also need womxn entrepreneurs at the table, someone who represents ordinary, front-line solopreneurs and micro-enterprise founders who are precious and precarious workers too.
I know one thing from my 30+ years as a serial entrepreneur, corporate employee, and gig worker: we need entrepreneurship to be part of a feminist recovery plan. Because at some point in our lives, nearly all womxn will undertake entrepreneurship as a result of finding ourselves unemployed, unemployable or traumatized by workplaces shaped by abusive systems — patriarchal, colonial, racist, extractive macho capitalism that privileges power and profits over people and the environment.  
Womxn need economic independence to be free and flourish. Employed and self-employed, we need to join hands and seize this opportunity to create a gender-just and care-centred economy. To be holistic, intersectional and feminist, the recovery plan must include the voices of womxn entrepreneurs.
Publisher's Note: In this article, we use the term "womxn" to indicate that when we say women, we are including all women-identified people.  However, when a quote or text uses the term "women" we do not alter it. 
Call to Action: If you would like to see a representative from the women's entrepreneurship space added to this task force, write to Honourable Chrystia Freeland, Canada's Deputy Prime Minister and Minister of Finance here: Chrystia.Freeland@parl.gc.ca.  Or consider signing this petition.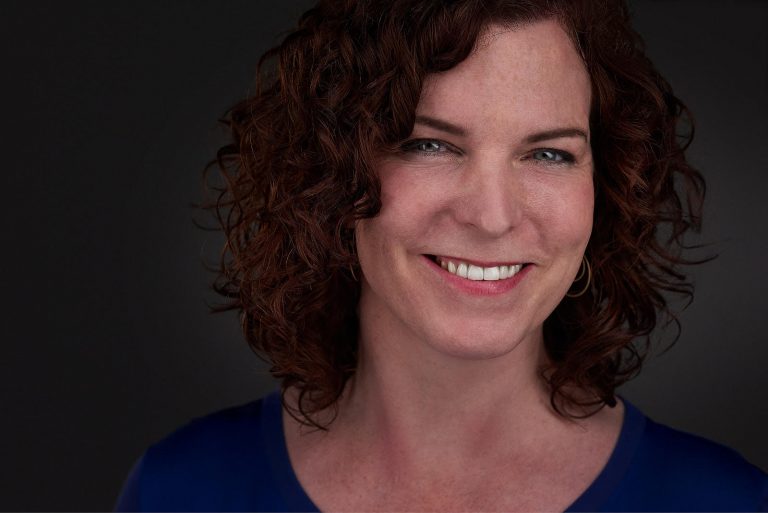 A new study shows how feminist business practices can help companies recover from the pandemic – and thrive in the future
Read More »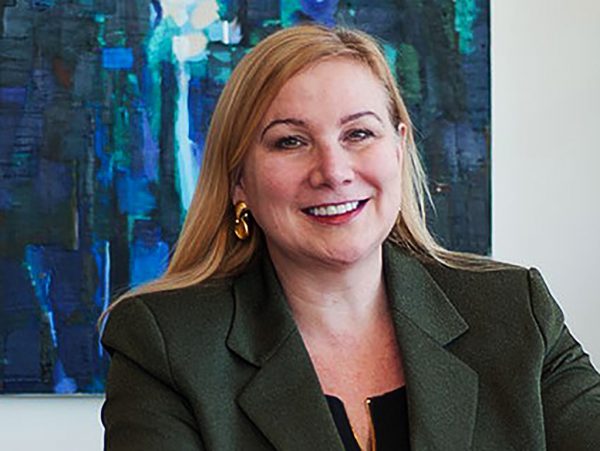 How Can Women Entrepreneurs Survive the Covid She-cession? A major report offers ideas
Read More »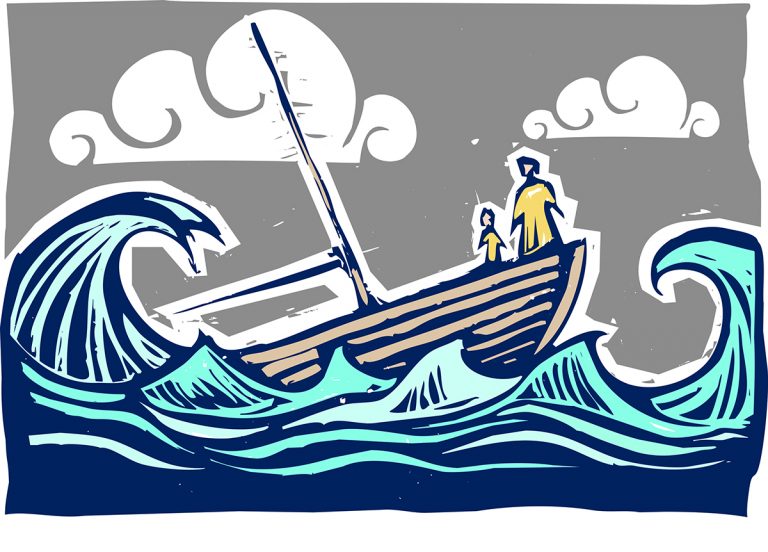 What are the real costs of entrepreneurship when the business you founded, and loved, hits the rocks.
Read More »