Oh, baby, this is the trauma of bringing a new life into this world during a pandemic:
People are having babies virtually alone, with hospitals severely restricting support to one person or none.
Babies needing testing or treatment are being whisked away to Neonatal Intensive Care Units (NICU), with contact to the mother limited (some to just 15 minutes a day, making it nearly impossible to breastfeed and bond).
People are being sent home as little as two hours after the birth, putting enormous stress on parents.
One hospital tried to mandate epidurals until people protested the ethics of forcing narcotics on all birthers.
People are being stripped of the right to a home birth in jurisdictions that regulate them, citing a lack of PPE for midwives.
Birthing policies are changing by the week and differ between regions in a country and even between hospitals in the same city.
During such a scary and chaotic time, birthers need doulas (personal birth support workers) more than ever to provide psychological, emotional support, education on the changing process, evidence-based information on COVID-19 impacts, and advocacy and understanding of their rights to informed consent—and their right to say no.
"No is a complete sentence," says Natasha Marchand.
So is, "Fuck, no," if you need it, offers Bianca Sprague.
The two co-founded Bebo Mia Inc. 13 years ago with a mission to connect women* with their "intrinsic value and power" and change the way we give birth. They do so by providing international online training and certification for personal birth and fertility support workers. Their reach and global impact is impressive, having trained 2,700 people in 31 countries, with 500 taking courses with them each year.
It's not the least bit surprising to them that doulas—at this moment of critical need—are being excluded from hospitals "pretty universally" around the world, with the medical establishment using the pandemic to double down on their control over the birthing space. North America has largely dismissed the World Health Organization's call for doulas to be considered essential workers.
"Let's not kid ourselves," says Sprague. "This was happening before [COVID-19] . . . telling people not to hire doulas. The reason? We give people back their voice in the birth space."
Go Online or Stay Home
Luckily, the company had the foresight to move online in 2014, which has enabled them to empower their international graduates in moving their practices online. Doulas are now texting and video conferencing through every stage, from prenatal education to appointments through birth and post-natal support. "So things have changed," says Marchand, "but we are still here to support people and it's always important, but so much more important at this time."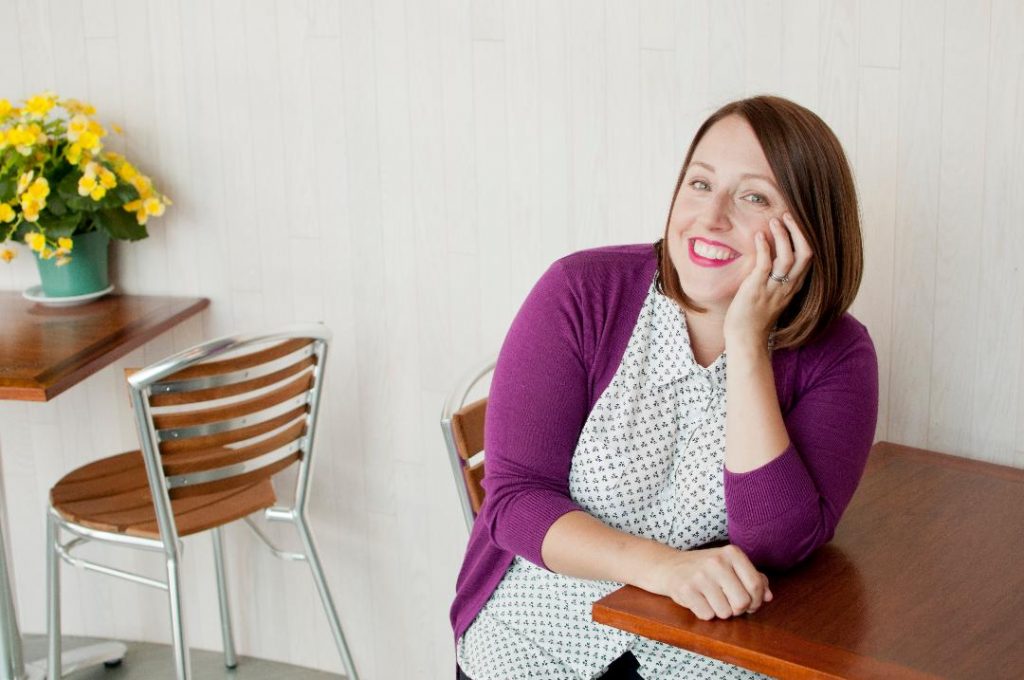 Ironically, the company faced incredible flack for being the first doula education company to move online seven years ago. Nearly everyone told them they couldn't teach the emotional skills or build community or provide proper support. Says Marchand: "We became really creative in how we would move online and still give people the personal touch that's so important." The entire team is available to take calls nearly 24/7 and checks in constantly through texts and video, which helps replace one-on-one talks over coffee. "Our community is huge and beautiful and everyone loves each other, and everyone told us we couldn't do it, well, until now, when everyone's trying to move online."
Sprague contends that "people underestimate how powerful community can be in the virtual space." In fact, the founders were "overjoyed" to find they could build a stronger community online than a bricks-and-mortar office, which confined their training to their physical location in Toronto. Doulas now "have easier access to each other" around the world, and Bebo Mia has clients taking their courses not just in North America but in Japan, New Zealand, and unlikely places such as Jamaica, Egypt, and Bahrain. Their reach on social and email reaches beyond 35,000 around the world.
Now the company is being recognized as thought leaders during this massive shift online. Next month, the founders will share their insights as Feminists in Residence in LiisBeth's Feminist Enterprise Commons (FEC).
They offer this advice: Look at your business and think about how it goes online. You can't just translate the whole thing into the digital space. Pivot one part online and do it really well, with a very clear niche and a very clear problem you are trying to solve. Make sure you're very clearly calling out to the people who you want to be clicking on your business.
"Pick one thing and then slay at it," says Sprague.
Speak Feminist, Loud and Clear
Moving online has also enabled Bebo Mia to amplify what they proudly describe as their inherently and radically feminist voices and business practices.
When they started out, the co-founders (Sprague is 39, Marchand is 41) said that business coaches' advice on how to be successful never felt right. "There was always a 'yuck' factor," says Marchand, "until we started listening to ourselves and started noticing forums like the FEC, and we realized there are new ways [of doing business]."
By implementing conscious feminist practices, they removed the hierarchical structure of their company. Their six full-time staff and four contract workers have an equal vote on policy and direction. They believe "money is energy" and keep it in flow by paying fair salaries, generous bonuses, professional development, and ensuring that everything they touch and spend money on is with vendors who share their feminist values.
They introduced "radical" HR policies, with support for individuals, their mental health, and their families equally weighted with keeping the corporation alive. Diversity is top of mind when hiring as is drawing from their pool of graduates. They have granted $50,000 in scholarships over the past three years for students who identify with marginalized communities, and a corporate sponsor, Olivia Scobie, has given seven scholarship positions. They also exclusively hire women*—with the asterisk intentional.
The company's webpage loudly and proudly embraces a broad definition of women* to include women-identified, femme-presenting, two-spirited, gender queer, trans-inclusive, gender nonconforming, androgynous, agender, intersex, bigender, gender questioning, gender fluid, butch, non-binary, queer positive or any person that would like to be included in this definition. They got flack for that exhaustive list too, most especially from those who wanted to protect the word "women" in reproductive health, fearing that it meant letting go "of this power goddess, women-bring-forth-life thing," says Sprague. They're also getting pushback from those who feel that a broad term of women* is not actually inclusive of trans and gender-nonconforming folk.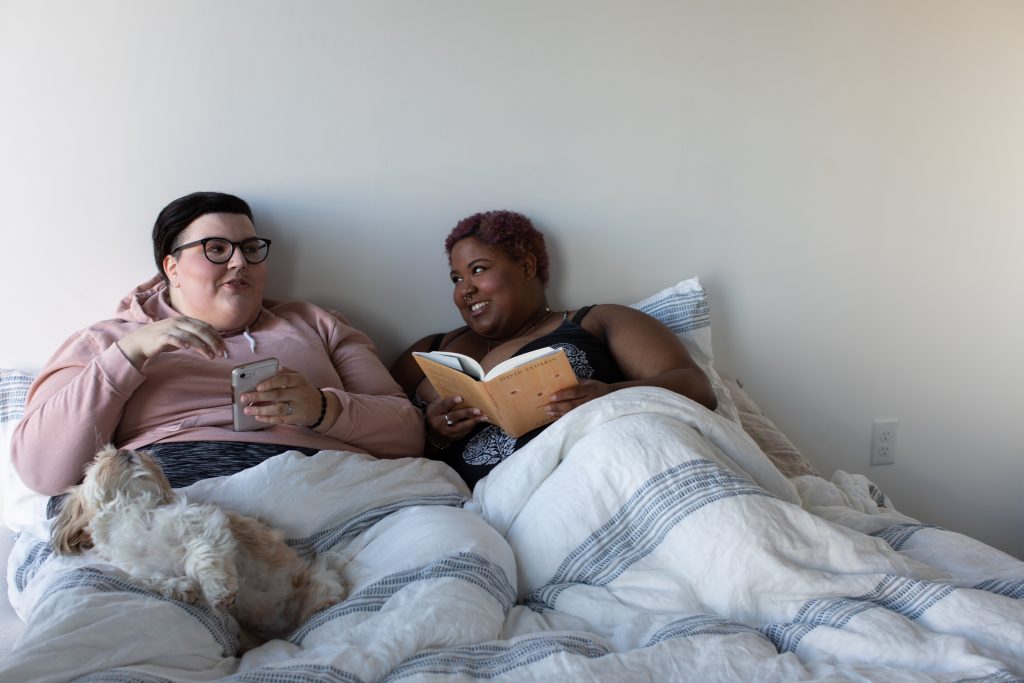 The company is not only at ease with these challenges, but they also invite it. They check in constantly with the community, says Alana Nugent, the company's marketing director and Sprague's spouse. "It's interesting as we get more language and access to it, there are more folks who say how it doesn't work for them. It's a moving target and it comes down to consistently checking in and understanding where people are at and how we can collectively come together under a term that people feel good about," says Nugent.
Rather than squabbling over language that keeps us divided, they work to reduce exclusionary gendered language and introduce new inclusive terms to the reproductive health space. "Mother" doesn't quite cut it for gay parents or someone giving up a baby at birth. So, they use an array of terms: birther, pregnant person, gestational parent, surrogate, mapa, papa. "If we are speaking to a mother who wants to be called a mother, we will do so," says Marchand. "But all genders are represented in this space and many wouldn't think of themselves as a 'mother.'"
Change a Business Plan, Change a Life
In addition to offering certification courses for birth, fertility, and postpartum support workers, they also teach skills to run a successful business—and that too is with a feminist lens. They say that everything they do at Bebo Mia is with the intention to smash the kyriarchy and level power structures. All bodies are kept safe. All bodies are represented. Communities speak for themselves—so they ensure speakers on their teaching roster come from diverse communities.
"It all sounds so big," says Marchand, "which I love. When we started this, it was so individual. It was Bianca and I struggling in this system." They clawed their way through extreme poverty at startup (zero funding or loans), suffered through nightmare relationships (Marchand with an ex-husband, and Sprague and Nugent with the sperm donor for their daughter), and battled oppression from the medical system, all while raising children. "We did what we needed to do to get out of it. Then we wanted to do that for each individual person," says Marchand.
Building their company "to do seven figures this year" is clearly satisfying, but they delight in seeing their clients around the world rising and thriving, from putting their passions last to setting up businesses and achieving financial independence. "There's a ripple effect," Sprague says about their business this flourishing. "It's really magical to see the healing and what's possible." People help others. They flee abusive relationships. They secure homes and support for their family. Their children see them happy.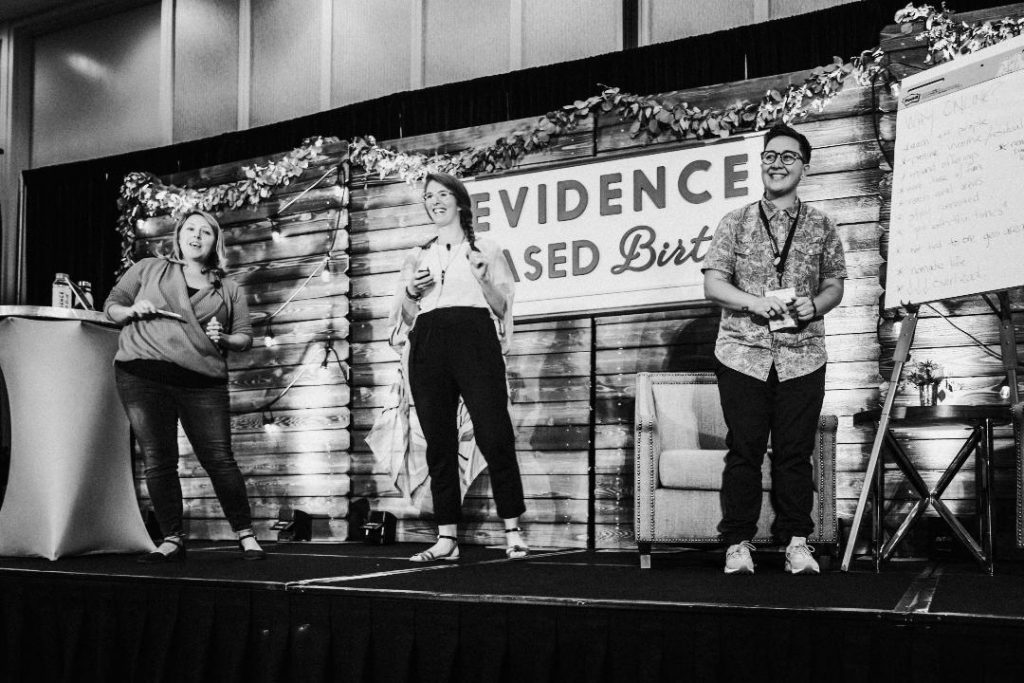 Says Marchand: "We know that we are birthing in a broken system that is broken on purpose, to keep us broken. So, we are actively hoping that by letting our voices be loud, people will know they have choices, they can make their own decisions, and they can say 'no' within the birth space and have the birth that they want. That will have a better outcome health-wise. They will basically have a better start to their life and start as a whole person with autonomy and personal choice and feeling strong. If this parent is strong, then this baby is strong. We're trying to fix things from the very beginning of life."
---
Did you enjoy this article? LiisBeth is reader supported indie magazine.  Please help us publish more about feminist enterprises if you have the means to do so. [direct-stripe value="ds1562331144158″]
---
Related Reading
https://www.liisbeth.com/2019/02/28/when-aunt-flo-becomes-ceo/