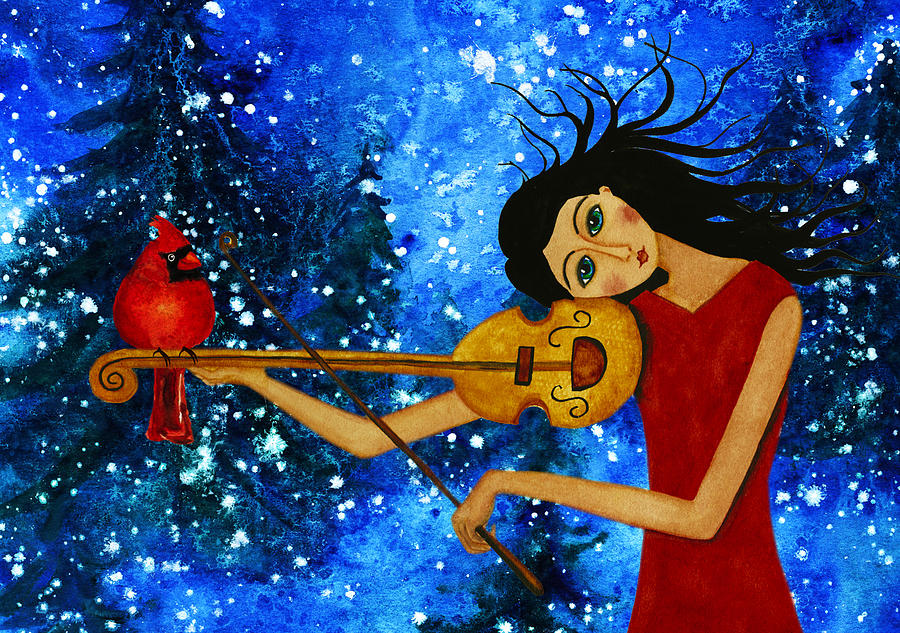 I'm not much of a traditionalist. My family didn't celebrate things in typical fashion. One year we celebrated Christmas, the next we didn't. One year my father decided that on our birthdays we should give everyone else presents rather than receive them. (That lasted for just one year.) My parents were raised in different religious traditions, which neither of them practiced and they didn't bring traditional faith into our mixed-bag home. So I've always floated just outside of most traditions, never feeling a meaningful connection to any.
That made me an observer. I watched and tried to figure out what all this holiday business meant. What I saw was a good deal of beliefs being co-opted for commercial ends. And a lot of stress wrapped up in skyrocketing expectations. I saw people from a dominant culture wondering why their world had to adjust to accommodate people of different religions and cultures. Similarly I understood how lonely it feels to exist on the sidelines of what everyone else seems to be sharing.
Whether you approach the holiday season with the traditional signs and symbols of Christmas or Hanukkah, or your world includes a more diverse community of people, including those like me who don't celebrate anything, there are interesting ways to make the year-end joyful, inclusive, and meaningful. That's because the holiday season—and end of the year—isn't about just one thing.
Year-end is an important time for many, both in business and at home. It's often when we say thank you to the people with whom we work and the customers who have supported our business. And it's a time that we associate with family and friends, no matter what your background is.
There are plenty of ways to avoid the usual holiday hell and make it meaningful and fun without resorting to "Festivus," the whacky anti-holiday celebration featured on a Seinfeld episode in 1997. While something totally new may be novel, I'm not sure it will diminish the holiday stress. There can be a happy balance between sticking green and red bows on everything—which a friend in retail said makes anything sell—and denuding all references to Judeo-Christian culture to the point of ennui.
I get that people don't like change being imposed upon them but inclusivity can broaden our horizons and understanding of the richly complex and diverse world. Why not introduce new (or maybe old) traditions to your usual business celebrations? The promise of an interesting and exciting new experience may engender enthusiasm among staff and customers. How you bring about change to your work community, or your customer base, isn't all that different than how you bring it into your own life. "Respectfully" is probably the first essential step, and you may find the result is a tighter connection with staff and customers.
Business success requires the ability to constantly adapt. If you realize your customer base has changed—for example, you've begun to attract a Jewish clientele—you're not going to advertise specials tied to Christian or Muslim holidays. The green and red bows aren't going to cut it. At the same time, to keep your business base growing, you might not want to advertise specials that would only engage Jewish clients. You would figure out how to balance two different needs to achieve your business goals.
Designing your holiday celebration approach to achieve the social and cultural goals of your work and business communities makes good sense. The people you work with can likely give you the most interesting insights into what that means. If your interest is genuine, you will create an experience that everyone can enjoy and value, one that truly encourages community and involves others.
Here are three possible ways to make the holiday season special and create a closer community among the people with whom you work and do business.
Share a meal: Breaking bread together is universal. Include a bunch of traditions and make it fun. And while you're eating…
Share a story: Learn about each other through the stories of our traditions. What you may discover is how similar many stories from different traditions and cultures are.
Share a symbol: Share the stories behind the symbols we see and use in holiday celebrations.
I think one of the greatest attitudes we can all bring to the holiday season is curiosity. It keeps us learning and connecting with each other. Apply curiosity to your work—and your life—and you'll be richer for it. So bring on Chrismukkahwanzaamawlid* and discover how much alike—rather than different—we really are. Even for those of us who don't celebrate anything, it's nice to be included and learn what it means to people who do celebrate.
*Christmas, Hanukkah, Kwanzaa, and Mawlid are celebrations that take place in December this year. There are other religious, secular, and pagan celebrations as well, so you might be surprised and delighted to discover what different people celebrate. And who knows, maybe it will uncover a new business opportunity or customer base. 
---
Related Article: If Santa Was A Woman by LiisBeth curator