In September, LiisBeth associate editor Lana Pesch launched The Fine Print: a one-hour, author conversation series in the Feminist Enterprise Commons (FEC). The Fine Print explores the author's process, purpose and what it means to be a changemaking writer.
In the first episode, Pesch spoke with social worker, activist, and writer Farzana Doctor about her new book Seven—an award-winning novel that explores the tensions between modern and traditional customs, specifically the ritual of khatna (female genital cutting).
Watch our favourite moments from the conversation in this YouTube compilation.
---
Publisher's Note: Interested in watching the entire conversation? Easy. Just join the Feminist Enterprise Commons here. Annual fee is $149 USD.  In January, February, and March, The Fine Print will be in conversation with scholar, writer and musician, Leanne Betasamosake Simpson about her latest book, Noopiming: The Cure for White Ladies; author, speaker, and activist, Jael Richardson about her new novel, Gutter Child; and Shaena Lambert, author of Petra.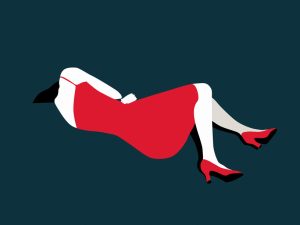 While North America reels from recent racist killings, Patel reminds us that there remain other forms of violence.
Read More »