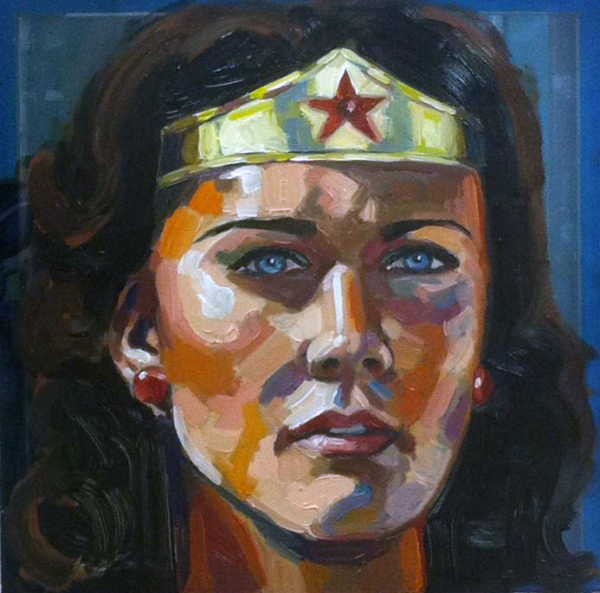 VIEWPOINT
Why start a business in an industry in crisis (publishing, media, journalism), targeting a demographic (feminist entrepreneurs and business owners) that adds up to a hyper-niche space, and that few, if any advertisers care about (their enterprises tend to be small; read: they have no money).
Because, as Leonard Cohen says, "There is a crack, a crack in everything; That's how the light gets in."
Creating Cracks 
I recently picked up the book Making Feminist Media by Elizabeth Groeneveld (2016) at the library. The book is about Groeneveld's insight into feminist media after studying five significant "third wave" feminist publications (Bitch 1996-present, Bust (1993-present), HUES (1992-1999), ROCKRGRL from 1995-2006, Venus Zine (1994-2010), Canada's Shameless (2004-present), and the only online publication studied Rookie (2010-present).
While their feminisms diverge, what they all have in common is that they aimed to cleave cracks in the steely grey morass we call the system to advance an agenda of social, political, and economic gender equity and equality. Despite the operating challenges and hate mail they received (a phenomenon even before the age of internet trolls), they still triumphantly created vibrant and life-changing media spaces where women and girls could have authentic conversations that matter to them.
Groeneveld notes that these magazines demonstrate, by the nature and stories of their very existence, "what the capitalist market can and cannot sustain." Their history also shows us why it is so important that healthy societies ensure alternative narratives are heard: These stories become the fodder for the coffeehouse or kitchen table debates that sometimes later lead to the founding of new movements, inventions, businesses or community initiatives that better our world. These magazines didn't just retread safe consumer narratives—they inspired new ones that catalyzed social change.
If They are so Important, Why is Feminist Media so Hard to Fund?
Feminist media in North America has been around since the early 1700s. A study by Kathleen Endres and Therese Lueck, referenced in Groenveld's book, which catalogued 76 feminist publications, notes that over one-third of them were defunct after 10 years. Most hung by a financial thread (even in the 'good old days' of periodical publishing). If they play such an important role in the lives of women, and our collective path to gender equity, we have to ask why they are so unsustainable.
For starters, enterprises of all sorts generally do better when they address huge markets with big consumer-minded audiences, and in comparison, the number of people who engage with feminist media is low. The fact that the community is also fractured exacerbates the addressable market size problem. There is no one feminism.  While many have a base of loyal paying subscribers, there never seems to be enough of them to make the reader-supported model work on its own. Also, many feminists have (with good reason) been historically suspicious of corporate funding, if not outright anti-capitalist and anti-consumer in their worldviews, and this has not helped the bottom line. Magazines who started to become too commercial in an effort to survive were sometimes punished by their own readers (read: unsubscribed).
However, this appears to be changing. Feminist entrepreneurs, in particular, generally agree that the new imperative is not to ignore capitalist economics, or capitalism as mass culture, but to invent a feminist interpretation of what capitalism could be like if guided by different values. For "how to" inspiration, many look to the social innovation and evolving social enterprise space. New organizational models (e.g.non-hierarchical network organizations or collective impact organizations) and transformative funding models (e.g. community bonds, impact investors, crowdsourcing) are part of today's feminist changemakers toolkit.
While market realities still befall many, the few recent success stories referenced in the book demonstrate that it is possible to craft an acceptable collage of compromise between sustaining an independent medium for feminist audiences and running a financially viable enterprise that can pay editors, illustrators and writers at the very least, a living wage.
This is good news for the future of feminist media and anyone interested in advancing gender equality and equity. The reality is that new worlds start with new stories.  We need feminist media and storytellers. In fact, it would seem, given recent world events and troubling trends, that we need these outlets and voices more than ever before.
"…reading feminist magazines is much more than the consumption of information or entertainment; it is a profoundly intimate and political activity that shapes how readers understand themselves and each other as feminist thinkers."–Elizabeth Groeneveld
As a feminist business magazine, LiisBeth is also engaged in navigating this tricky feminist media enterprise design, operating and funding terrain. And as a result we too are working to craft our own unique pastiche of sustainability. For example, rather than accept the either/or options of becoming a nonprofit or for profit, we customized our articles to reflect a for-profit/non-profit hybrid. We chose to further our commitment to social purpose by becoming a certified  B Corp. And like others in the feminist media sisterhood, we also look to leverage new funding sources (e.g. crowdsourcing) along with innovative and aligned sponsorships, swaps (SwapcityB2B, Bunz) and partnerships to build and sustain what we started.
For now, with just over 600 subscribers, we are not yet a bonafide crack—just a chisel mark. But with your continued support, we can indeed become one of the many cracks that lets the light in.
(To subscribe to LiisBeth today, click here)
Other feminist media to consider this holiday season:
http://gutsmagazine.ca/
https://herizons.ca/
http://roommagazine.com/
https://mcclungs.ca/
http://www.broadsidefeminist.com/  (Now defunct, but amazing archive online)
http://www.lennyletter.com/
---
LiisBeth Field Notes
https://www.theguardian.com/commentisfree/video/2016/jan/13/marlon-james-are-you-racist-video
We think this video featuring Marlon James (author of the 2015 Man-Booker-prize-winning A Brief History of Seven Killings) is one worth watching—and showing your kids. In this video, he talks about the difference between being a non-racist and an anti-racist. Being a non-racist facilitates inaction—perhaps you don't discriminate, but you also don't actively work to stop discrimination. He makes a strong case. Simply standing on the sidelines by being non-racist is not enough.
To go a level deeper on understanding the distinctions regarding where one is on a spectrum of non-racist to anti-racist advocacy is also well illustrated in this chart prepared by Rina Campbell of Campbell Consulting in Chicago. In Campbell's chart, she looks at the difference between a passive non-racist, active non-racist, ally behavior, and anti-racist advocacy, at the individual, community, educational and systemic levels.
After reviewing
Campbell's chart
, think about where to you fit in. And then think about how this spectrum framework would apply to your relationship with feminism. We think the same logic can also be applied to other forms of discrimination like gender inequity. Are you sexist? Non-sexist? Or anti-sexist?
---
Gifts That Keep On Giving: Introducing the B-CORP Gift Guide
Okay, if you are going to buy gifts this holiday season, here is an opportunity to spend your shopping dollars in ways that matter. You can get to the Canadian B Corps online gift guide here. B Corps are businesses committed to positive social and environmental impact. And guess what?! We're in there!
Other Cool Links to Nifty Gifts:
1. LiisBeth Bookshelf—recommended reads by LiisBeth (when you order via our website, you help us out too!)
---
Can't Miss Events
LiisBeth attended the Feminist Art Conference (FAC) last year and became a fan of this hidden gem of an event. This year it will be from Jan. 10 to Jan. 21, 2017. They usually sell out, so hurry and register here.
The Feminist Art Conference of Toronto is a volunteer-based organization that brings together artists, academics, and activists to consider feminist issues through art.
LiisBeth is hosting one of the community panels at the FAC on Saturday, Jan. 21, entitled Gender, Entrepreneurship, and Innovation. Panelists include Jack Jackson (All Jacked Up), Renishaki Kamal (Fidget Toys), Emily Rose Antflick (Shecosystem) and more!
And for Your Calendar in 2017, Don't Forget to Mark:
---
Wow! Here you are at the end! If you want to receive our newsletter right into your inbox, sign up here today (Free!)