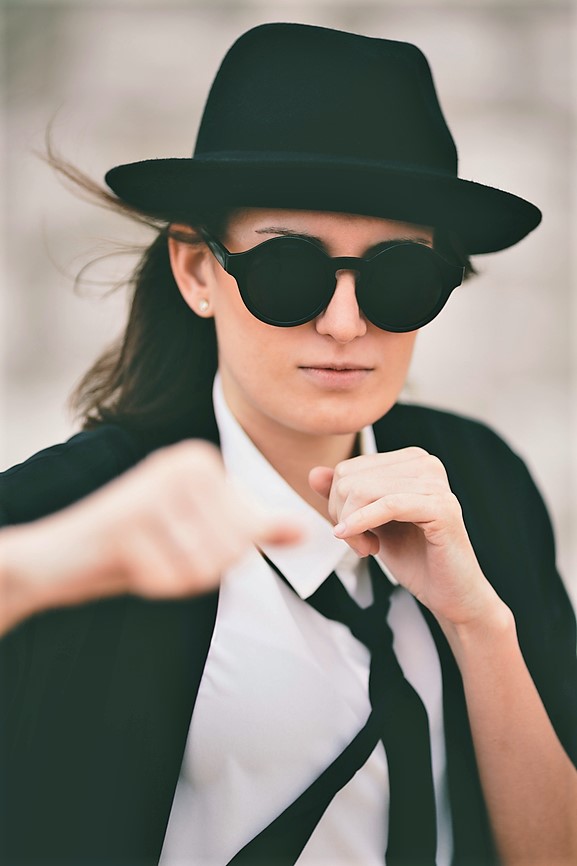 VIEWPOINT
Last Saturday night, after two glasses of wine and watching Magic Mike — again, I woke up thinking about positions on top.
No, not that kind.  I mean positions on top, as in C-suite. And I wondered why, in an age where C-suite job postings include positions like "CIOTO" (Chief Internet of Things Officer), "CDO" (Chief Design Officer), or CDO (Chief Data Officer), that we have not yet seen a posting for a "CFemO" or Chief Feminist Officer.  At least not yet.
Perhaps this idea is still ahead of its time, but to help move it along, here is what such a job posting on Indeed OR Workopolis might look like:
---
FutureBank Career Opportunity!
Chief Feminist Officer, Office of the CEO — Toronto, ON
Posted: September, 2017
Salary Range:  At Minimum: Equal to what other CXO's with similar experience earn.
What is the Opportunity?
The Office of the CEO drives FutureBank's brand, sustainability and reputation as a global thought leader and socially responsible organization. Our innovative, forward-thinking team gathers and interprets global economic business, political and social trends, which affect our business, clients and society. By joining our team, you have the opportunity to change the world — and ensure a sustainable future for this company.
Your Role
Reporting to the (most likely male) CEO, you will play a primary role in helping the executive team and our 85,000 employees worldwide advance the UN's Millenium Development Goal #5, which focuses on accelerating gender equality for women, girls, trans and gender non-conforming people globally.
This will be achieved by:
Working internally and externally to accelerate gender equality in a manner that serves as an example to all.
Identifying and addressing systemic injustices experienced within our organization and throughout our enterprise ecosystem.
Building strong relationships internally and externally with allies.
Leveraging the power of our global reach (80 offices around the world and 30 million customers) to move the needle on gender equity and equality.
Analyzing the distribution of power in our organization and recommending alternatives that ensure diversity is not only seen, but also heard and acted upon.
Bringing typically marginalized talents to bear on addressing our most pressing collective internal and external societal concerns.
Creating an environment where equality, cooperation and absence of sex role behavior are present and visible.
Key Accountabilities
Develop and deliver a 3-5 year transformative plan identifying opportunities for systemic change and articulating strategies for working with our external ecosystem, including feminist organizations, to advance gender equality.
Develop and implement a set of key UN Sustainable Development Goal #5 performance indicators and metrics (scorecard), which can help us monitor progress against our gender equality objectives.
Serve as a spokesperson for our feminist agenda, deliver presentations and facilitate groups to represent the strategy. Take all the heat.
Ensure alignment and integration into other business, HR processes and people strategies.
Manage and lead four direct reports including the Director of Diversity & Inclusion, two Research Analysts and an executive assistant.
Manage within defined budgets (this means tiny budget).
Education and Qualifications
7-10 years as a self-identified active feminist working to create change at a systems level
Background in community organizing.
Deep understanding of social and political gender issues, feminist economics, feminist theory, and feminist leadership and business principles.
Knowledge of HR, business, communications and marketing disciplines.
Working knowledge of UN, global human rights, and women's rights legislative trends in countries where we operate.
Women's Studies degree (or equivalent) and MBA, and super powers an asset.
Knitted their own pink pussy hat — and is not afraid to wear it.
Working Conditions 
This is a standard office-based environment. The Board of Directors are 90% male, and our C-Suite team of six has at present only one female (Executive Assistant to the CEO). Non-standard hours are a common occurrence. Resources to do the job are scarce. To avoid career repercussions, don't expect to be home for dinner or plan on taking a mat leave for at least five years.  Try not to talk too much or too loud.  Limited economy class travel internationally. Participation in the hockey pool or betting on who Canada's Bachelor will pick is a team-building tradition and is mandatory.  We are an equal-opportunity employer. If you require accommodation during the recruitment and selection process, please let us know. We will work with you to meet your needs — at least until you are hired. After that, all bets are off.
---
Ok, tongue-in-cheek aside, I often wonder when enterprises will get "woke" and begin to leverage feminist knowledge and perspective to advance diversity and inclusion in their organizations.
---
*** THINX ARTICLE Moved to the website!
---
FIELDNOTES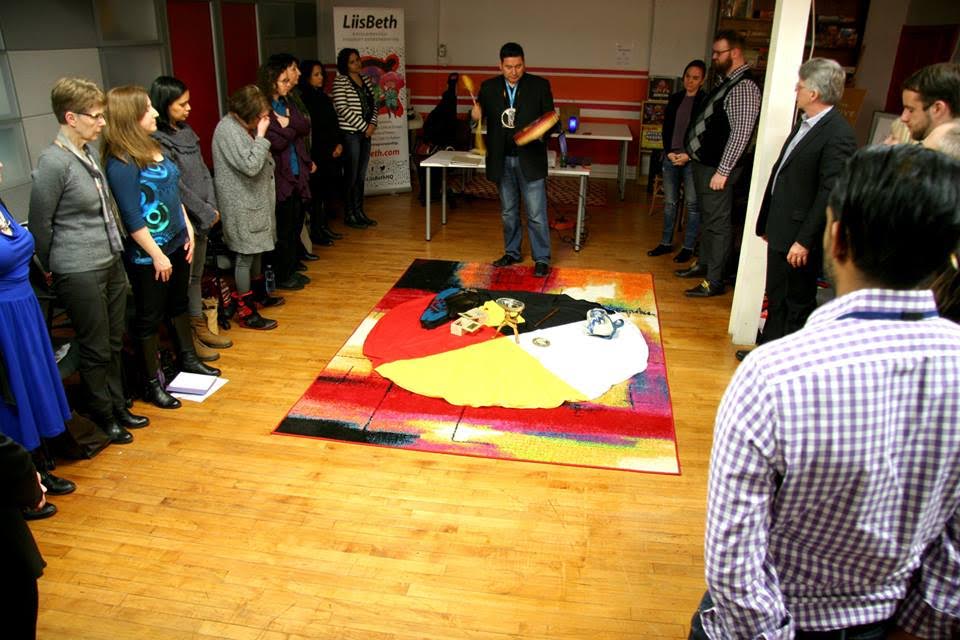 LiisBethians Learn About Indigenous Culture During International Women's Week
A huge shout out to all those who attended the Liisbeth and Woman On The Move co-sponsored workshop on Canadian indigenous culture.  We all had a lot to learn from Bear Standing Tall.  
A shout out to Elsii Faria and Kevin Craddock, founders of the Hive Centre (a retreat centre in Durham region) who volunteered to video the event.
---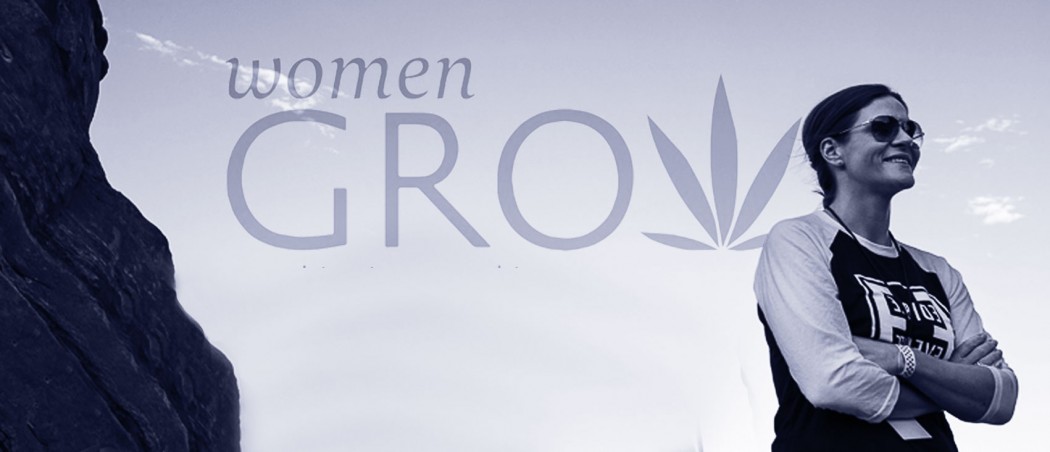 Is the Cannabis Industry Feminist?
A recent article in Forbes magazine "Women Break the Glass Ceiling in the Cannabis Industry" celebrates the fact that 36% of leaders in the cannabis industry, including 63% of high-level positions are women. Which means this industry is far ahead of the pack.
In June 2016, The Atlantic Monthly also wrote about women as the driving force behind this industry's growth and make note of one magazine's cover headline "Legal marijuana could be the first billion-dollar industry not dominated by men."
Still, some suggest the "Bros" are already knocking at the door. So no time for complacency.  Perhaps both the feminist men and women in this space will really create a new model founded on a different set of principles.  I see a Green pussy hat, made out of hemp of course,  in the near future.
---
Other Good Reads
Crowdfunding as Activism: Why More Women Support Female Founders Online and in Underrepresented Industries. This is a useful research brief by Institute for Gender & the Economy at the Rotman School Of Management at the University of Toronto.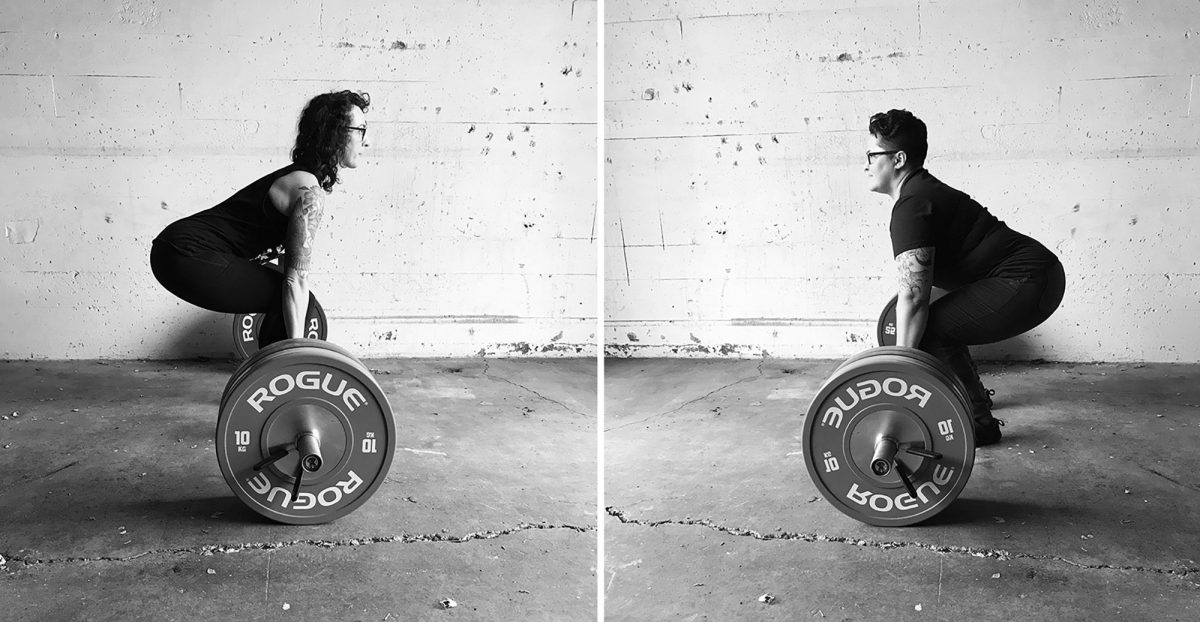 Liberation Barbell: An Intersectional Feminist Workout Experience is a Bust article about Lucy Davis and Christina Cabrales, two feminist entrepreneurs who started a work out gym in Portland, Oregon. Every Sunday, Liberation Barbell hosts benefit workouts Half the proceeds from these classes will go to good causes. Davis says "If we're not putting our money where our politics go, what are we doing? We feel passionately that we can use some of our earnings to make political and social change and so when we make it happen, we do it."
---
CAN'T MISS EVENTS
March 23: Nasty Women Press Official Launch Party, 8:00PM-11:00PM, Glad Day Bookshop, 499 Church Street, Toronto. Register here.

March 30: The Art and Science of Gratitude, Shecosystem, 701 Bloor Street, 7:30-9:30PM, light snacks and refreshments, Tickets $40/pp or $60 for two. Register here:

March 27: Start Proud, Canada's first conference for LBGTQ* inclusion in entrepreneurship, MarRS Discovery District, 9:00AM- 8:00PM, 101 College Street, Toronto, Tickets $35. Register here.

March 28: Women & Wearables: An Evening of Celebration, Discussion and Activism. The goal is to raise awareness, drive conversation and elicit action on the need for diversity in tech in the Toronto wearable and hardware space. MaRS Centre, 101 College Street, Toronto ON. TIckets here.

April 4: Budgeting for Equality: Lessons from the UK, Diane Elson, former Chair of the UK Women's Budget Group. 11:30AM. Rotman School of Management Tickets here.

April 13: Toronto Sustainability Summit, MaRS Centre, 101 College Street, Toronto, Free. Tickets here.

April 26: Catherine Mayer on the Attack of the Fifty Foot Woman: How Gender Equality Can Save the World, 5:00PM-6:00PM, Rotman School of Management. Register here.

April 27-29: Toronto Digifest 2017. Corus Quay, 25 Dockside Drive, Toronto, $350 Register here.

April 27:  Liisbeth Spring: Three Feminists Walked Into A Bar…. Limited Capacity. $25 for Liisbeth paying subscribers and $35 for non-subscribers.  $40 with book. Includes wine, food and good fun! Register here.

April 28: Beyond Social Enterprise: A Feminist Business Model Design Jam. Centre for Social Innovation at 720 Bathurst, Toronto. Limited space. Paid subscribers to Liisbeth receive a 15% discount off the ticket price!  Register here.

September 27-29: Future Festival, Tiff Lightbox, 350 King Street West, Toronto. More information here.
October 3-4: B Corp Conference Comes to Toronto! (More information coming)
---
Did you find this newsletter informative? Valuable? If you did, please consider to become a paying subscriber so we can keep doing what we do.
Subscription options are $3/month, $7/month and $10/month. We accept PayPal and credit cards. Funds go directly towards paying writers, editors, proofreaders, photo permission fees, and illustrators.
The next newsletter is scheduled for April 17th.
Until then!
Petra Kassun-Mutch
Founding Publisher, LiisBeth