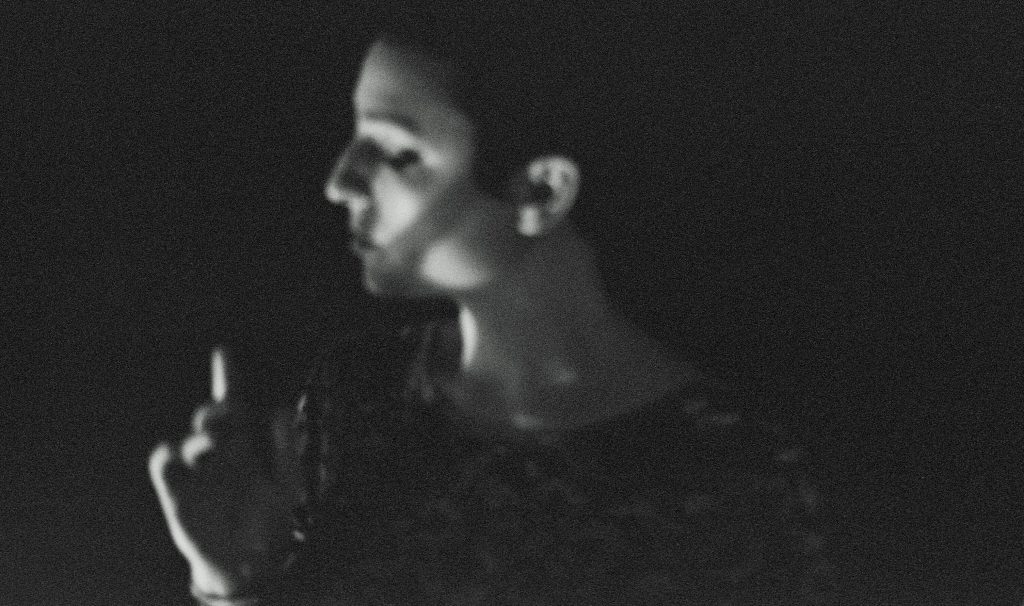 Each January, the start of a new calendar year is an opportunity to reflect on new beginnings (or endings) in our own lives. Sometimes we can use it as an opportunity to start something we've been waiting to start, create change, create stability, or shake things up if that's what we need. Sometimes it's a moment of letting go, of old patterns or relationships that might not serve us in the coming year. Ultimately the new year is a bridge, from one moment in time to another. Here are 10 songs that inspire me right now and honour something new, whether it is a beginning or an ending, and can bridge us into the new year.
Björk, "Utopia"
The notion of a utopia seems even more distant after 2017's painful politics. But if there's any artist creating work that still holds hope for humanity, it's Björk. Her embrace of beauty through music and art has created a refuge for so many people. What might a utopia look like in 2018?
Ora Cogan, "Sea People"
Ora Cogan has been making spider web–like folk on the west coast for years, and has recently relocated to Montreal alongside the release of her new album. New beginnings from every angle are here for the new year!

Luna Li, "Opal Angel"
One of my favourite "new beginnings" is the wave of new art that emerges from the youth in a local scene. Luna Li are at the forefront of Toronto's young music community and if their recent work is any indication, they will be around for some time.

A Tribe Called Red, "The Light II (feat. Lido Pimienta)"
One of the best collaborations of the year between Tribe and Lido, this video frames a beautiful song in an anti-colonial framework. "From the beginning for you," Lido sings, "I'll do it all again for you." To me, this is a reminder for the year that even in the wake of a destructive culture we can keep starting again, keep finding a way to build something new.

TOKiMONSTA, "Don't Call Me (feat. Yuna)"
A Yuna feature on a TOKi record is guaranteed to be a banger. This song also nods to the new year being as much of an ending of things that no longer serve us as it is a beginning for others.

Fever Ray, "Mustn't Hurry"
Nearly 10 years since her first release as Fever Ray, Karin Dreijer returns with Plunge, an urgent and raw development in her ever-evolving sound. "Need some time but mustn't hurry" will be my new year's resolution, a reminder to take time to just be (even when that seems impossible) in a world that hurries through everything.

a l l i e, "Bad Habits (prod. Birthday Boy)"
a l l i e released her first LP, Nightshade, this past year and it's been one of the best debuts I've heard in a long time. I hope 2018 continues to see a well-deserved rise in her career.

Maylee Todd, "Downtown"
This is a new song (and record) from a Toronto artist who has been solidly building her legacy for at least a decade, an artist who is still pushing the boundaries of her sound and craft amidst a long-standing career. That is truly something special.

Nezzy, "Spiraling"
I hope 2018 is the year of Nezzy and their candid honesty, graphic pop, and '90s nostalgia riffs. Their lyrics seem to speak for an entire generation in need of a new emotional landscape.

Vivek Shraya, "I Take All The Blame (Tegan and Sara cover)"
The year of 2017 was the beginning of the Tegan and Sara Foundation, which will surely create a long-standing and powerful pillar of support for the LGBTQ community. They subsequently released The Con X: Covers, a cover record with an incredible lineup of musicians celebrating a decade since the original record's release. Vivek Shraya sings my favourite track on Covers in her heartfelt cadence.