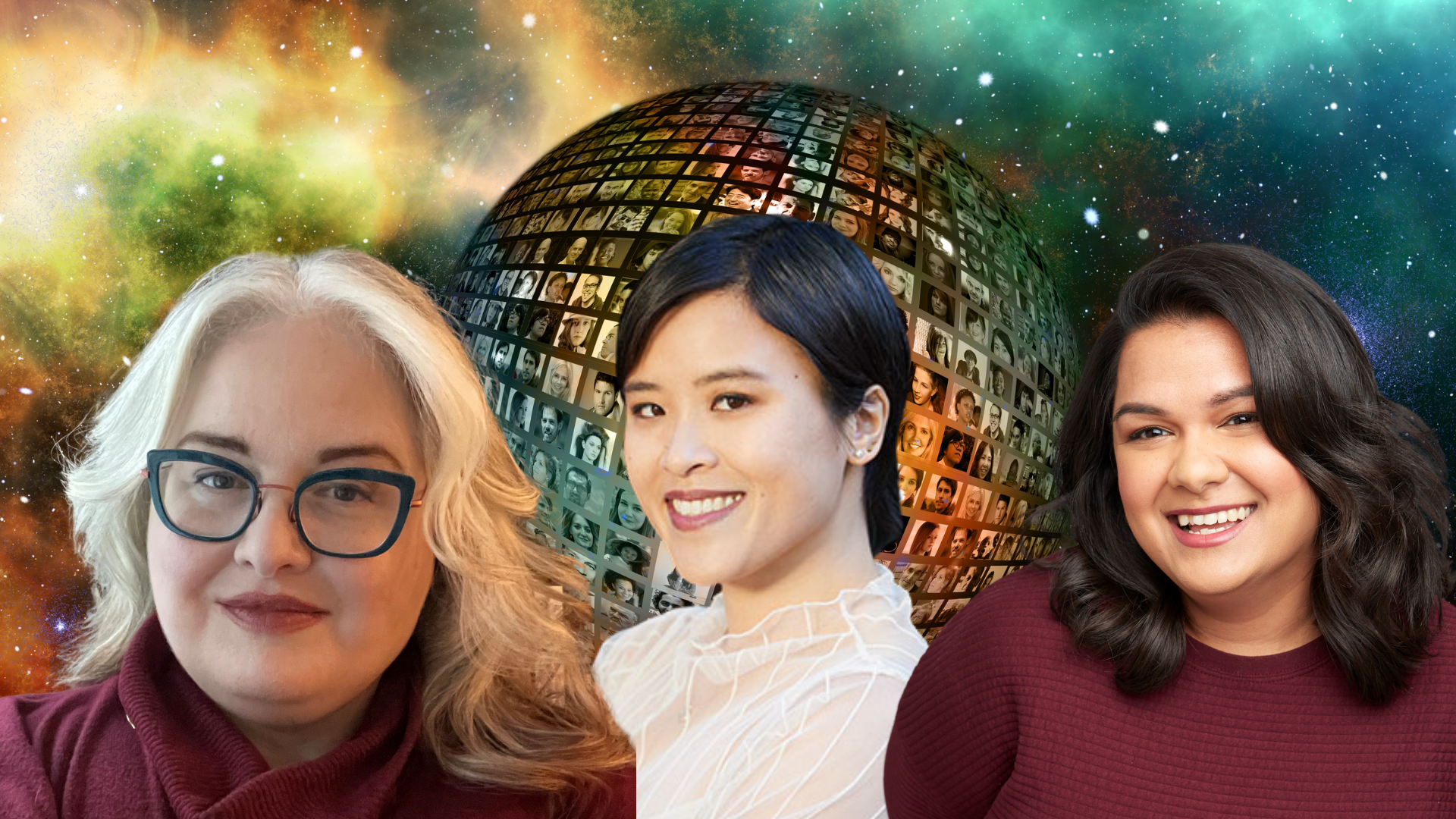 Stacy Lee Kong had a revelation. The editor and publisher of Friday Things had just come through the Canadian Film Centre's Fifth Wave Initiative, a feminist startup accelerator program dedicated to the growth and development of women-owned digital media enterprises. Lee Kong is a veteran of the legacy lifestyle media space, earning her chops with magazines like Chatelaine, Canadian Living and Flare.
Lee Kong is well-versed in how to do the editorial side of things. But in starting her own business, she wasn't sure about how to do marketing and sales.
People – white people – in more established media outlets told her not to waste her time with an accelerator. But Lee Kong found it useful, both for what she learned and for the access to people who could help her.
After she wrapped Fifth Wave, Lee Kong said she was reflecting on the people who told her it was useless. Then she realized those people didn't look like her, didn't have her experience, come from a more privileged background.
And this was when she had the revelation.
"I was like, oh, you just know lawyers. You just know salespeople," says Lee Kong. "You know who's investing in community media and you can get a meeting with them. That's why you think it's useless."
Anita Li is nodding her head vigorously as Lee Kong is speaking. Li started her new media outlet, The Green Line, after "feeling invalidated" by the legacy media outlets she worked for in Toronto.
Li grew up in Scarborough, the eastern part of Toronto, where visible minorities make up 73.4% of the population and 56.6% are foreign born.  Her parents moved there from Hong Kong.
Growing up in a highly diverse part of Toronto, "I was keenly aware of  the fact that the dominant media narratives were white," Li notes, adding, "Growing up with that disconnect was a weird thing."
Li left Toronto for New York in order to pursue journalism that focused more on equity and justice issues, as Canadian media rarely covered those topics, especially through a race lens. Li worked for large American digital media outlets including Mashable, then Complex Media. Li helped oversee coverage of the 2016 U.S. election (the election that Trump won) as Fusion's justice editor. 
What Li was learning while working with progressive, innovative outlets in the U.S., she realizes now, was a different way to do media than she had learned in college and her early work life in Canada. She learned about data and analytics, but also how to serve a community of readers. She brought this knowledge back to Canada, editing for a Vancouver indie media start up, The Discourse, before coming to the realization that journalism should do more than describe and analyze. For Li, journalism is about solving problems.
Anya-Milana Sulaver, publisher of long form, investigative journalism based Peeps Magazine,  wanted a way to look deeper at problems – at the ground level, with people embedded in communities. She, too, felt like she wasn't allowed to do real, anthropological investigations in the Canadian media ecosystem.
Sulaver is the daughter of a Serbian immigrant father and a mother who looked down upon her father's 'peasant' roots. She found her mother's view more dominant when she was first working in media in the 1990s when the war in the former Yugoslavia broke out. Sulaver wanted to tell stories from the perspective of the people on the ground, people she knew from childhood summers. She was told Canadians would not be interested.
So she went back to school. A lot. And came out with multiple degrees and an understanding of how media works and how academics work. In her start-up magazine, Peeps, she is fusing the two.
Lee Kong, Li and Sulaver all met at the Fifth Wave Initiative. They are all doing journalism that some in Canadian legacy media – even those who are focused on helping budding female entrepreneurs – don't consider journalism. All three agree that they don't care. They would rather move journalism into new forms than fit into the old ones – the old ones that either don't include them or innovate fast enough. 
The Power of Pop Culture
"I think there are a lot of dismissive attitudes towards pop culture and its importance," says Lee Kong, encapsulating the challenges of reporting serious journalism through the lens of culture.
That's what Lee Kong does. Every Friday, her newsletter delivers incisive takes on what is happening in check-out line magazines, and how they are more important to our lives than we think.
"If millions of people are paying attention to [pop culture] then it really behooves those of us who are trying to make sense of the world to pay attention to the same things," Lee Kong says.
"People coming to news outlets are not just looking at what happened, but why they should care."
Lee Kong has a gift for writing about the real issues beneath the celebrity veneer. She recently wrote about how western media outlets are positioning the invasion of Ukraine like a TV drama, about how people writing in prestigious newspapers and magazines are complaining their voices are stifled, and about how entertainment media is ignoring the abusive nature of Kanye West's treatment of his ex-wife, Kim Kardashian.
The Kardashian story, says Lee Kong, is not a celebrity story. It's a domestic violence story.
"I'm only talking about them 'cause you know their names," Lee Kong says in a Zoom interview. "They're the clever trick. I really want us to think about the issues that these stories bring up."
Lee Kong started Friday Things when she was passed over for an editor-in-chief job for a magazine for which she was working. She had worked up the ranks and was acting as the de-facto editor in chief after a few people had left.
"Everyone seemed to think I would get that job, and I didn't get the job. I had a team of people I had been leading for months at that point."
This sent her on a path of self-reflection about what women – and specifically women who are, like her, 'An ethnically ambiguous person of color' with roots in the Caribbean  – can and should expect from a journalism industry that centres a point of view that doesn't include hers.
"If you wanted to drill down and say, 'I want to know how many of our readers are racialized,' then you would be told it would be racist to gather that information, so there would always be plausible deniability."
Moving Toward Solutions
Li also wants to know who her readers are, which is why she's including them in her journalism. She will not only be talking to them, but asking them to analyze problems and crowd-source solutions.
The Green Line will cover one long form feature or investigative story per week – starting in April – about a systemic problem facing Toronto, focusing on Gen Zs, Millennials and other under-represented communities
Their 'Action Journey' will start with an explainer breaking down the systemic problem they're reporting on. The next week, they'll post a long-form, interactive feature that reports local solutions to the problem. In week three, they'll host a live town-hall event to crowd-source more solutions. And in week four, they'll unpack those solutions with another written piece. You can follow all this on a website that takes you on a visual journey through the stories.
---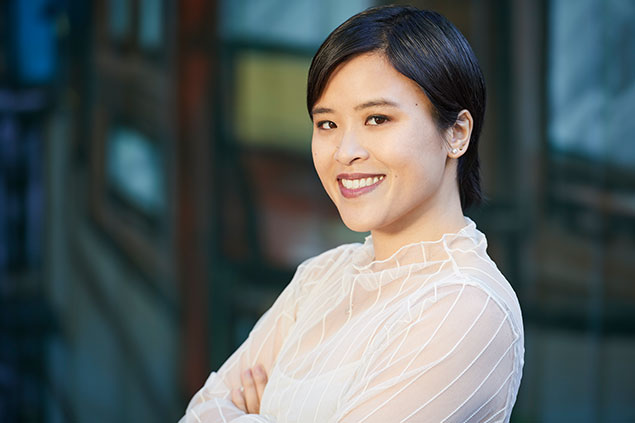 On social, The Green Line will engage people with humor, which is why the main people Li has on her team are a comedian, an audience engagement manager, and a social media manager.
Li is clear that she and her team are not activists. They're journalists, bringing people together and reporting on possible solutions.
"I believe in vetting all sources, reporting widely and fact checking," she says. She is not, though, going to give space to something – like climate change denial – which is not true. She wants to solve problems, not drive clicks, using 'values driven editorial framework'.
---
Re-defining journalism
Sulaver is not going to hire a comedian to sell Peeps. She does, however, teach anthropologists how to write for a wider audience than their academic peers.
The anthropologists Peeps works with are in communities writing about specific topics or people. They are doing this through their universities, but Sulaver knew their stories often were lost in academic journals. She also knew that the people telling these intricate stories would not want to work with publishers who did not understand the research.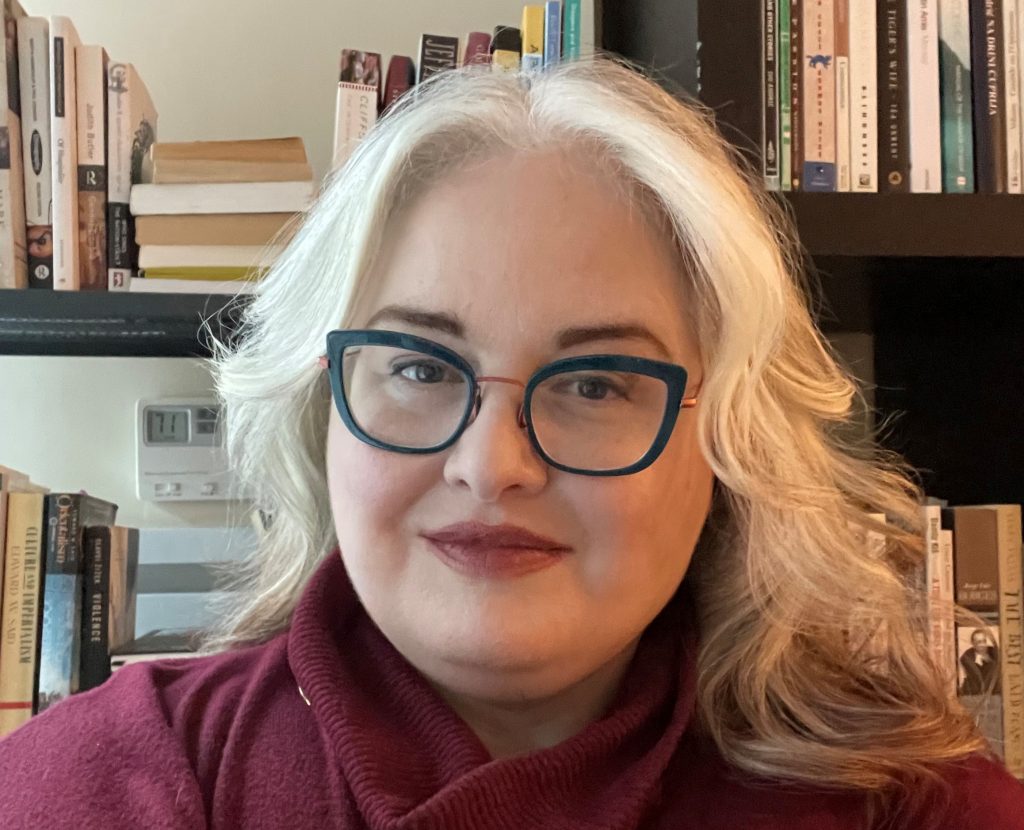 ---
The stories in Peeps can take up six months to tell. There's the anthropologists' first take, then there is the editing process that focuses their writing without losing the complexity. Sulaver said it can take up to five rewrites before a story is ready.
There's also photography. Sulaver hires some of the best photographers in the world – and pays them well – to highlight the communities the writers are covering. Sometimes, she has found, the photographers who come from these communities don't agree with the premise of the piece, or find differences when they interview people they photograph. With Peeps, Sulaver makes room for these disagreements, because they are part of the story, part of the search for truth.
The storytelling in Peeps resonates. First, the site is gorgeous. Sulaver is as intent on curating the pictures as she is making sure the writing is authentic. She also gets her writers to tell specific stories that have larger reverberations.
All three women want to make a difference in their worlds, and a difference in journalism. They are pushing against ways of thinking that say the stories they tell aren't important, and their ways of telling them aren't 'correct'. Lee Kong, Li and Sulaver want to tell stories about people who don't see themselves in the headlines, and who often aren't deemed 'newsworthy'.
They may just be changing the definition of journalism in the process.
---
Publishers Note: Peeps, The Green Line and Friday Things are part of the Fifth Wave  Initiative, a year-round program offered by CFC Media Lab and its partners to support the growth and development of women entrepreneurs in the digital media sector in southern Ontario. All enterprise founders in the Fifth Wave community are selected for both their potential and commitment toward weaving intersectional feminist ideals of equity and fairness into sustainable and scalable business growth strategies. Fifth Wave Initiative is committed to minimum of 50% participation per cohort by members of underrepresented groups. The Fifth Wave is a LiisBeth ally sponsor at the Lighthouse level. Applications for Cohort 5 are open. Apply here
---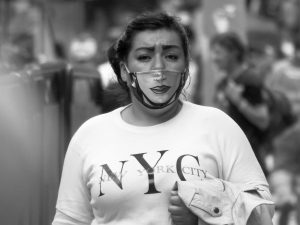 How a Canadian magazine is springing research from the trap of academia.
Read More »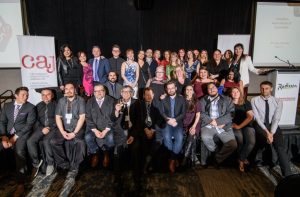 Lack of diversity in media is bad for democracy, business, and justice. And readers. But what's the solution? 
Read More »
Is feminist media–or all media for that matter, dead?
Read More »