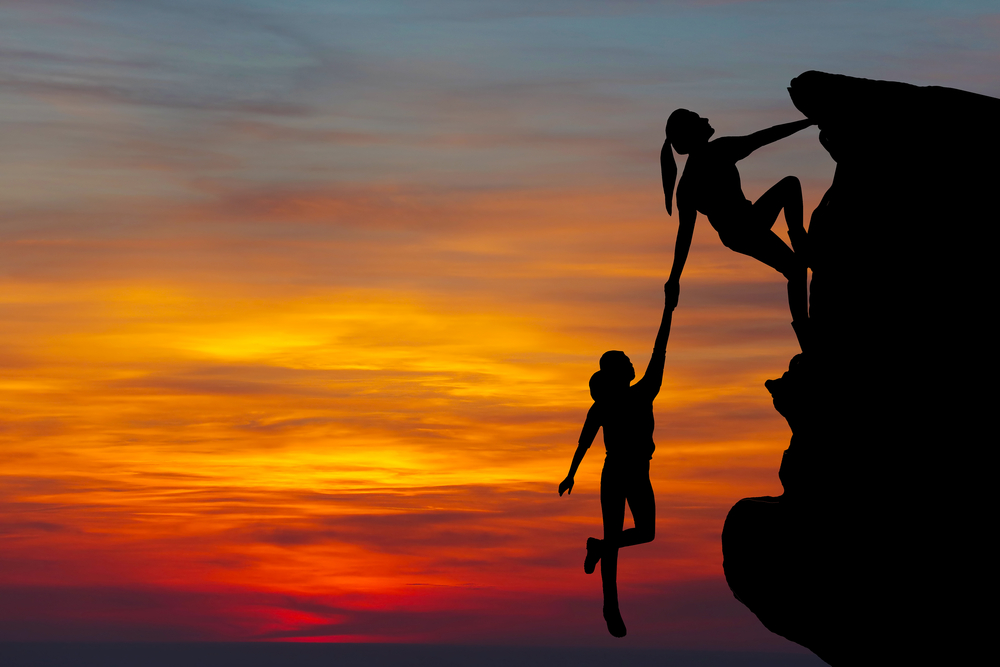 In 2019, the Government of Canada launched the 50-30 Challenge, a new initiative in partnership with Canadian businesses and diversity organizations to accelerate diversity actions and improve equity for women and BIPOC identified folx. It calls for all (for profit, nonprofit, cooperatives etc.) organizations to aim for 50 per cent women and 30 per cent BIPOC and or 2SLGBTQIA representation on their boards and in senior management. 
The assumption is that if you change who is at the table, equity will seep into the organization like a teabag in hot water. Some hope it might also change the table itself. With diversity, so it goes, oppression will be dismantled—at least in the workplace; the result is a less extractive, life-sucking economy. 
But does increased representation of oppressed groups, in this case, women, on corporate boards result in less oppression in the workplaces they govern? 
The high-profile ageism + sexism-based taser-like firing of prominent journalist and TV news anchor Lisa LaFlamme will give us a chance to find out.
Why The Board Matters
Bell Canada Enterprises (BCE) owns Bell Media which in turn owns and operates CTV, as well as brands like Noovo, TSN, RDS, Crave, and iHeartRadio. The whole kit and kaboodle of media brands and distribution enterprises are governed by the BCE board which as of today is made up of 13 directors, five of which are women all of which are over 55 and none have visible grey hair.  BCE is Canada's 15th largest publicly traded corporations. 
A board's job is to mostly protect shareholder interests, primarily stock price, return on investment and risk management. They are also charged with keeping an eye out for bankable talent and company reputation. The board are also expected to keep an eye on management. If management makes decisions that hurt the company, the board will, should, step in to protect the enterprise-namely its owners. Which by the way, includes many mutual fund holding Canadians. BCE is (25 per cent+) owned by our major banks, a variety of investment firms, pension funds plus others.   
Last week, a 12-year rising CTV star employee but still newbie Vice President, Michael Melling (age mid-forties), spear-headed and executed a decision that hurt the company: He abruptly fired Lisa LaFlamme, a 58-year-old CTV news journalist veteran who commanded an audience of close to 1 million daily viewers. She had worked at CTV for 35 years. Melling and his team maintained terminating LaFlamme was for business reasons. Everyone, and I mean seemingly  EVERYONE inside CTV and in the industry say it was blatant ageism, sexism plus the presence of an unclean spirit known as grey hair. 
A week later, the story dominated Canadian news. There are over 12 petitions on Change.org calling for retribution (Fire Melling!) or the reinstatement of Lisa Laflamme. Collectively they have secured 167,366 signatures—and the list grows daily. The Deep Dive newsletter reported that one of the LaFlamme petitions "generated twice the number of signatures that a petition for the Canadian Radio-television and Telecommunications Commission (CRTC) to end the domination of Rogers Communications Inc.
Meanwhile, Bell Media has quickly erased Lisa LaFlamme's existence as an anchorwoman on their network and digital footprint. Reports say her phone was immediately disconnected. Bylines erased. Any trace of her—gone from their website. It's not an uncommon strategy in situations of harassment and corporate wrongdoing.  Senior executives somehow believe that if we unplug a person's existence online, they no longer exist and the issue will magically go away. 
In a show of solidarity, women's professional networks and feminist groups across social media networks appealed to their followers (by our estimate, Canadian women's business networks alone represent over two million women) to drop their personal Bell Media subscriptions as an act of protest and solidarity.
There are, by the way, almost seven million women over 45 in Canada. Women make the majority of purchasing decisions in their household. Any sales manager in any industry knows it's not wise to annoy them. 
Advertisers are watching closely too. And they should be. We know where their products live. 
The whole thing adds up to a huge business crisis for BCE.
So,we have to ask, what is the BCE board going to do about it? 
More importantly, will the five women (38 per cent) on BCE's board step up—and out. Will we ever hear from them? If not, why not. 
And what if anything, as board directors, can these women really do? 
A lot.
Bell-Let's Talk
For starters, these five women could join forces, re-imagine conventional board protocols, and raise a little collective hell.  
They are all independent directors. It's not often done but they can individually, or together, bring forward a statement as the women of the BCE board. A statement we would all be interested to hear. 
They can choose to challenge the standard "all for one, one for all" cabinet solidarity protocol—used to silence dissenting views. Sure, they could be dismissed as Directors as a result (and lose their $258K annual director paycheck—a lot to ask). But at least then 15 million women would know the truth about BCE's culture—even at the board level. 
According to BCE's Corporate Governance Practices document, they, as a group or individually, can ask to meet with senior management on any and all matters –alone—without male board members present– to create a safer space for employees to tell the real story. Especially women employees. 
They could file a motion to launch a specifically intersectional feminist inquiry into whether or not Melling and his accomplices violated BCE's own code of conduct which says all directors, executives and employees must undertake to:
Perform our work duties and conduct our business relationships with integrity and in a dynamic, straightforward, honest and fair manner;
Foster a work environment based on mutual trust and respect and that encourages open communication. 
Violations, according to the Code, can result in disciplinary action up to and including dismissal. 
And finally, the women directors could work with public relations professionals, and convince them that it would be to BCE's advantage to let them lead communications on this issue. Women don't want to hear from another white, male board chair. They want to hear from professional women on big boards—especially those whose bios include working to advance women. 
By all accounts released so far, CTV's Michael Melling stewarded and executed a decision that has hurt CTV's reputation, likely caused significant mental health trauma (ironically, given BCE's commitment to mental health causes) to LaFlamme and other women who work at Bell Media and elsewhere, and set in motion dynamics that can result in a tumbling revenues and impact key talent acquisition for the foreseeable future. 
So far, the women on BCE's board, for anyone following the story, appear to the public as silent, invisible and ergo, impotent. Leaving us to ask why bother advocating for women on boards? 
So how about it #katherinelee, #shielamurray, #jennifertory #karensheriff and #moniqueleroux?
Keep Being There
Women who end up being appointed to big corp boards worked hard to get there and they are professionals. But they didn't get there on just merit—many women, feminist activists paved the way. 
Now it's their turn to use their power and privilege to send a decisive message that ageism, sexism and the ridiculous teenage supermodel beauty standards many men–and yep, some women–impose upon female professionals in the industry ends here.
So will women on the BCE board leverage this opportunity and their post and voice to make a difference –not just at BCE but across the industry? Or will they quietly continue to collect that $258,000 a year director pay cheque, pour coffee every so often to make the men around the table comfortable with their formidable presence (been there myself) and hope this blows over soon. 
Or, and this is the bigger question, will they remain silent because they are worried they might be next?
Millions of women in Canada are waiting to find out.
Publisher's Note: This op-ed by pk mutch (also publisher of LiisBeth) was originally published by rabble.ca.  We invite readers to comment on what solution they would like the board to pursue.  Bring Laflamme back?  Implement anti-ageism policy? Please share!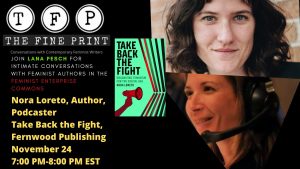 An author argues that feminism needs coordinated leadership.
Read More »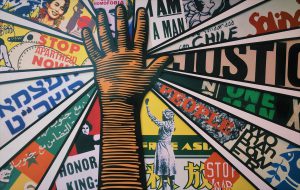 These are radical times. And that calls for radical governance. Is your enterprise up to the challenge? Is your board?
Read More »
How Female Lifestyle Empowerment Brands teach us that the prerequisite for success is white beauty.
Read More »