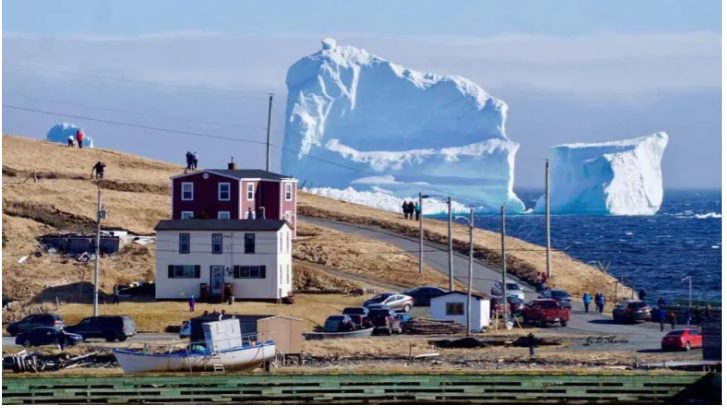 In an essay titled, Writing the Real, Catherine Bush writes: "Literature is an art of navigating between presences and absences, making the usually unseen visible and reversing disappearances large and small. Yet writers also leave traces of unacknowledged absences for others to notice. Whether or not it is on the page, the climate crisis imparts meaning: its presence or absence denotes something." (Canadian Notes and Queries, Special Issue: Writing in the Age of Unravelling, Winter 2020)
Bush is the author of five novels, including Blaze Island (2020). The book was inspired by Shakespeare's play, The Tempest, and follows a father-daughter relationship on a fictionalized wind-swept remote Canadian island. The novel asks: How do you imagine a tomorrow when the present seems, whichever way you look, to be hovering on the brink of catastrophe? The novel follows a passionate climate scientist who experiments with weather engineering. This in turn raises larger questions about interfering with nature and the harm or good that may result.
Catherine joined us in the Feminist Enterprise Commons in October 2020 on The Fine Print, an author conversation series with contemporary feminist authors hosted and produced by Lana Pesch.
The show had a special bonus guest, Elizabeth Bush—yes, Catherine's sister—who has worked at Environment and Climate Change for about twenty years. The sisters discussed our changing climate, what it will take to lessen our impact on the environment, and how Catherine personified the climate crisis in her novel.
Read an excerpt from Blaze Island here by Catherine Bush © 2020. All rights reserved. Published by Goose Lane Editions.
And check out Elizabeth's work in a major report called Canada's Changing Climate Report which is available online to the public at changingclimate.ca. Elizabeth hopes that the report and the user friendly website for disseminating results will help contribute to the conversation among Canadians about climate change.
One theatre company's big idea to save the world: teach kids how to be environmental superheroes
Read More »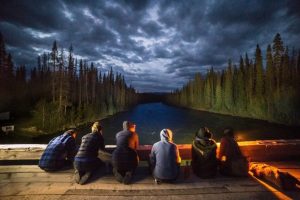 The status quo can be no more: the clear and compelling links between environmental rights, Indigenous rights, and women's rights.
Read More »