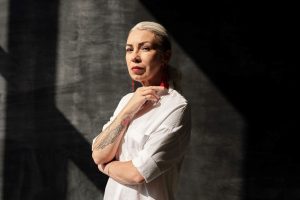 In her book "Living a Feminist Life", Sara Ahmed asked the question: "When did feminism become a word that not only spoke to you, but spoke you, spoke of your existence, spoke you into existence?"
In other words, how does someone reach a point when, without apology, you identify as a feminist? Especially when it seems the only place you can find courses on the subject are in university calendars?
Last week, CV Harquail, a colleague, shared this remarkable article with me: Amanda Sinclair's Five movements in an embodied feminist: A memoir. Sinclair says we become feminists over time by experiencing physical and intellectual struggles thrown at us by a system that routinely subordinates women and gender minorities. She says our lived experiences and feelings lead us to feminism. We don't seek it out. It finds us.
I decided to consider my own journey and put this theory to the test.
My first awareness of feminism came in 1975, which coincided with the United Nations' declaration of the Year of the Woman. I learned about Gloria Steinem. Morgentaler risking his life to open abortion clinics to make the procedure safe and more available to women in Canada. The Equal Rights Amendment in the United States (and a woman!) Phyliss Schafley fighting against the extension of women's rights. Cheeky Iona Campagnolo who ran for leadership of the Canadian liberal party and endured a pat on the bum from the eventual winner – and returned it! Iris Rivera, who taught us you can get fired for not making your boss a cup of coffee.
When all this turbulent media coverage swept over me, I was 13.
The stories, good and misleading, followed by brutal backlash, created fireworks that awakened me. From personal experience, I saw that girls were encouraged differently than boys. This felt unfair. Now I was learning that I was not alone. In the library, I found Sisterhood is Powerful, a collection of essays from the front lines of feminist struggles and devoured it. Shortly after, I joined a grown-up feminist club with my like-minded best friend. We simply believed that anything boys could do, girls could do. And we wanted others to believe that, too. Naively, we thought this idea was an easy sell—until we invited two women from the club to speak to our grade 8 health class about gender equality. Our lockers were vandalized. From then on, classmates routinely taunted us and called us lesbians. So much for prospects of a first kiss at that year's dance!
During high school and university in the early '80s, feminism wove in and out of my life, by comparison, in quiet ways. Yet, it influenced my choice of study—journalism—as I had witnessed the power of the pen. Feminist leaders became my role models for their courage to speak truth to power—and endure the often terrible consequences with such grace. I thought it was cool that feminists were considered dangerous. They taught me what standing up for myself looked like.
When I got married, feminism inspired me to hyphenate my name rather than follow tradition and take my husband's.
Though the 80's and 90's, I rose through the ranks of a publishing company, mostly by fitting into the system, then started another company.  I soon learned that life in corporate environments is a truly a sheltered one. Once outside, as an entrepreneur again, in a male dominated industry (agri-food), I routinely encountered gendered prejudice—suppliers of equipment would ask where my husband was before they would believe I was serious, Canali-suited men in boardrooms and talked over me as though I didn't exist–even though I was the founder and operator. After the exit, and upon re-entering the world of working for others, I learned that I was paid less than male predecessors and replacement for doing the same job. So much for #Becauseits2015.
As I reflected on defining moments in my life, I was astonished by how often I drew on the work of feminists to navigate through challenging personal and professional times. It turns out that, yes, experiencing gender inequality—and feeling it physically and mentally—is how I "grew a pair" of eyes to more clearly see the exploitative social, political, and economic systems that work to nail potential to the floor. It also ignited hot-metal level of desire to dedicate myself to working for change.
Sinclair is right. Feminists are forged over time by women, gender nonconformists or men willing to challenge inequality. Many of our struggles are personal, waged against day-to-day injustices. And sometimes, like Dr. Christine Ford, those struggles are splashed on the world stage, forcing us to see how easily a woman and her lived experience can be brushed aside by norms that privileges all that is masculine and male. It's actually astonishing to realize how little has changed since Anita Hill, or the UN's bold declaration of 1975 as the year of the woman.
I experienced Ford's story like it was my own. And to make sense of the matter, I once again reached out to find support and grounding in feminist analysis, ideas and inspiration. In many ways, feminism is a little like that wise, leather-clad, New York auntie in your family—the one that other family members side-eye and sometimes "forget" to invite to dinner parties–but still, you go to her for advice and sense-making, when explanations by others around you just aren't cutting it.