The first time Anya-Milana Sulaver (she/her) went back to visit her extended family in former Yugoslavia, she was trampled by a herd of pigs while picking tomatoes with her grandmother. It was the early '80s. Her grandmother had taken her there for the summer. She recalls how different the whole experience was for an urban girl who grew up in the West. 
Years later, the culture shock from that first trip made her realize how different her family's upbringing and context had been from her own. 
This realization fascinated her. On subsequent trips there, Sulaver found herself increasingly interested in culture and communities. The duality of her experiences, that she was living through two cultures, drew her to "spaces of translation"— where she could understand the interconnectedness of her family's history and identity with Yugoslavia and her own identity as a Canadian.
After completing her first degree,  Sulaver started working as an associate producer for a company that focused on telling the stories of Indigenous communities in Canada. The documentary she's most proud of investigated the signing of Treaty 7 by speaking with elders from the Blood, Siksika and Peigan reserves who retained the treaty's oral history. The final documentary was broadcast nationally and shown to students from Blood 148, a First Nations reserve in Alberta that was established under the provisions of the treaty.
"The course of the work that's followed has supported [my] lifelong ambition to ensure that when you're speaking about a culture or peoples that those people [are] given the opportunity to ensure that representation is true to their values."
The path that followed included getting two more degrees: a BA in International Development and a Masters in Interdisciplinary Studies (Anthropology, Humanities and Film), culminating in the founding of Peeps Magazine in 2015. An independent digital publication, Peeps shares insights into people and cultures around the world. 
Tapping into Deep Research
Peeps, supported by Ontario Creates funding and a membership subscription ($21 quarterly/$70 annually), is produced by a team of 14 design, development and editorial staff, along with two curatorial managing editors who are experts in medical anthropology, and race and gender studies. Initially a print publication, Peeps transitioned to an online platform to reach a wider audience, providing readers with long-form articles that are often described as anthropology for non-anthropologists.
Sulaver founded Peeps because she wanted to bring knowledge to lay readers that was trapped in academic conversations, journals and conferences. Peer-reviewed and verified research takes years to trickle out to mainstream media—she estimates five to 10 years. She had a hunch that people were hungry for the information, especially published by an organization that takes care to verify the facts. So she built Peeps to help fill this gap.
A Peeps story, based on solid research and verified information, provides context and history to help readers gain that understanding.
Examples of this include the ways residents of post-apartheid Johannesburg, South Africa, confronted social inequalities in shared spaces; how "a clan of femcees" or female rappers were united by "a drive to dismantle gender stereotypes" in Iceland; or the role superheroes play in understanding contemporary society and how women are perceived. Authors bring hyphenated experiences – anthropologists/artists/filmmakers – to the writing of the stories.
The magazine was shortlisted for the Stack Independent Magazine Awards in 2016 in two categories—best launch and best original non-fiction story, "Winning and Losing in Modern China," which investigated online vigilantism and gaming culture in Hangzhou, China. Written by Graham Candy, a PhD candidate for anthropology at the University of Toronto at the time, the article was also awarded Best Special Interest Story by Magazines Canada.
Sulaver describes Peeps approach to story telling as "participant observation." Writers are usually historians, ethnographers and anthropologists who have spent decades in a particular community, bringing an academic rigour to frame their understanding of their experiences. Accurate analysis coupled with empathy, personal accountability and discipline are hallmarks of their storytelling.
A recent feature looked at the New Zealand government's recognition of the Whanganui river as a living being, possessing human rights. Written by Anne Salmond, a distinguished professor of Maori Studies and Anthropology at the University of Auckland, the article recounts her personal relationship with the Maori community and how Maori chiefs, mayors, ambassadors, and local residents pressed to have the world's first waterway gain this "person" status, considered revolutionary in placing the vital waterway "in a new relationship with human beings" and securing economic and legal support to protect it.
Sulaver says the editorial team confirmed permission from the Maori community, especially elders, to publish photos from Salmond's time there. The Peeps team, led mostly by feminist women, are focused on building relationships, empathy and trust through their work. "We don't want to prescribe solutions for people with the information—do with it what you will," says Sulaver. "We've given you the information. We've given you resources to learn more about this. You know who the expert is on this. You can ask them on our website. But by not being prescriptive, the point is still there: the point is learning about other people and being an active listener to how they are in the world and how they see themselves in the world."
She adds, "The goal is to have a product that people read and go, 'I feel like I know those people so much better.' Rather than, 'Okay, this is how I invest my money, or this is how I can do this.'"
Combatting disinformation
As the publication enters its sixth year, Sulaver says Peeps remains devoted to verification as antidote to the exponential growth of disinformation in journalism. "We knew that fake news was a big problem six years ago—soon to be seven years—when we first started developing the core concept for the magazine. And it was something that I was adamant that we have an answer to in our infrastructure."
The problem of fake news began long before The Donald was elected president of the United States, and Sulaver believes it will continue to exist long after Trump leaves. "This conversation is not new. I think that Trump is simply the giant snowball at the end of an avalanche. And [it] isn't just the media—it's politics, it's academia, it's all of our institutions that have been run by people who look the same, and who forgive the same flaws and sins in themselves. And over time, cumulatively, that adds up."
For Sulaver, combatting disinformation moving forward involves giving people the power to share their stories and culture in a way that's research-based and verifiable. With a small, devoted membership, she believes Peeps provides a platform to do just that.
Is feminist media–or all media for that matter, dead?
Read More »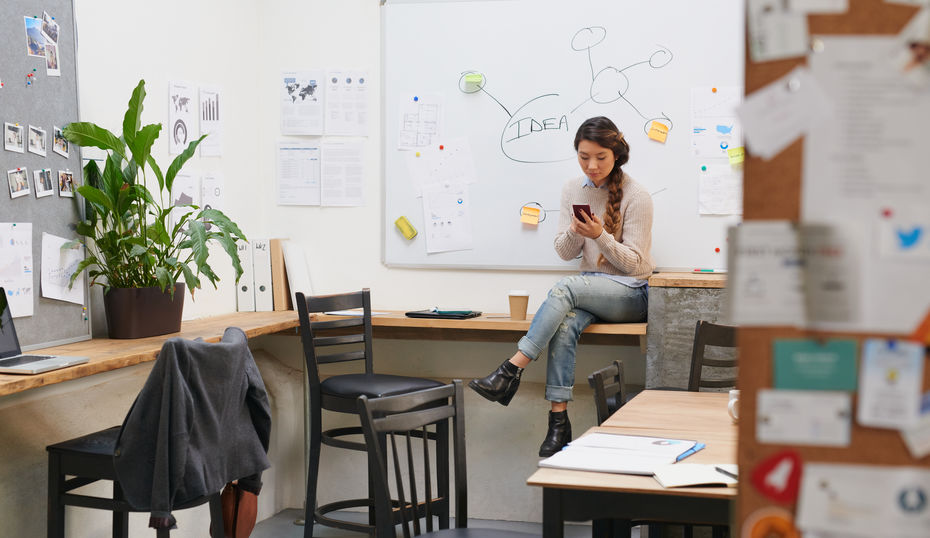 The new $645M Canadian government news media fund mostly bails out crumbling traditional media and fails to advance diversity. Despite facts that start up companies rushing in to fill the gap are largely founded by men–and white people. Is this going to help us build a more inclusive democracy?
Read More »