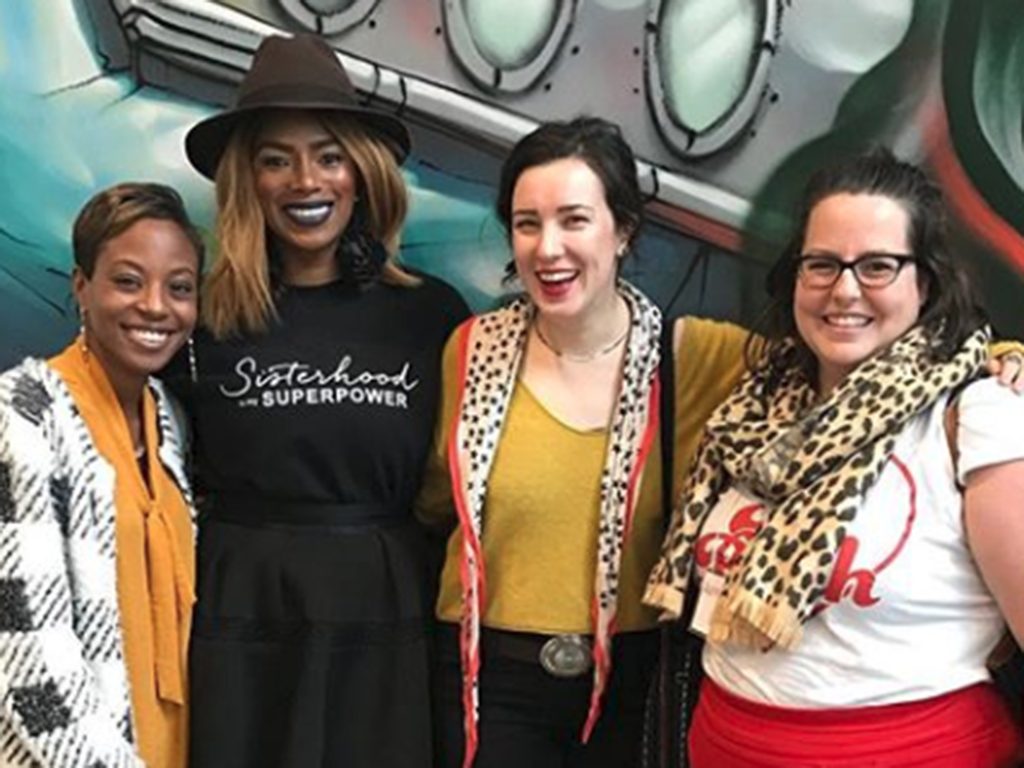 On December 2 and 3, LiisBeth co-sponsored the second Entrepreneurial Feminist Forum (EFF) in downtown Toronto. The annual entrepreneurship conference brought together the growing community of feminist entrepreneurs to learn and share experiences around feminist business practice.
This year, the message was clear: connect and take action.
We'll post a full roundup next year but here is a list of six action items to consider incorporating into your 2019 resolutions.
1. Type "Indigenomics" into a document. When the red squiggly line appears indicating a spell-check error, right-click then press "add word," because the relatively new term is picking up speed in Canada's lexicon. "When you talk about water and trees you talk about resources. When we talk about water and trees we talk about relatives." – Carol Anne Hilton, Indigenomics By Design: The Rise of Indigenous Economic Empowerment.
2. Visit Kelly Diels for feminist marketing tools, tips, and resources. If you missed her at the EFF 2018, you missed out, but fear not. Diels offers workshops and coaching sessions where you can develop (among other things) a social media strategy and system based on her Little Birds and Layer Cakes, Social Media Workbook.  "If you hate marketing, it means you have a sense of justice." – Kelly Diels, Feminist Marketing for an Emerging, More Inclusive Economy.
3. Build our communities. CV Harquail reminds us that we can build our collective path to the entrepreneurial feminist future by standing on and grounding ourselves in each other's work. Every presenter, facilitator, and participant is doing work that we can build on — so let's follow each other on Twitter, connect on LinkedIn, refer to each other's work, and celebrate our growing community. View the full list of presenters here.
4, Unplug and Read (okay two actions) Sarah Selecky's new novel: Radiant Shimmering Light. It's the holidays so not everything has to be about work. However, you may find your own takeaways in Selecky's novel about female friendship, business, and online marketing that skillfully balances satire, humour, and truth. Selecky also credits Kelly Diels in her acknowledgments as the person who coined the term Female Lifestyle Empowerment Brand and met Diels at the EFF, so maybe it is about networking.
5.  Decolonize your mind: Decolonization work begins with taking the time to critically examine how colonization has influenced your personal world view and sense of self. Sit down. Make a list. Check it twice. Then consider re-embracing cultural practices, thinking, beliefs, and values that are a part of who you are and where you came from, but were systemically dissed by the dominant culture. "If we want diversity and inclusion, we have to decolonize design so that the practice itself stops traumatizing our diverse students and professors." – Dr. Dori Tunstall, Whiteness without White Supremacy: Generating New Models of Whiteness
6. Sign up for LiisBeth's newsletter here and receive rants, downloadables, recommended readings, profiles, feminist freebies! and stay informed about LiFE (LiisBeth's Incubator for Feminist Entrepreneurship)–a membership only feminist business practice "school" and learning commons.
In addition to the action items above, what else did EFF participants get from the conference? The five most meaningful leaves on the wall of inspiration sum it up best:
We all have something of value to offer
Nothing grows without sharing
Connected
Who knows what will happen!
#rise
Rooted in values that take good care of people and planet, feminist entrepreneurs are building justice into products and services, operating models, and relationships. In the process, we are building collective power to change the economy.
Join us.