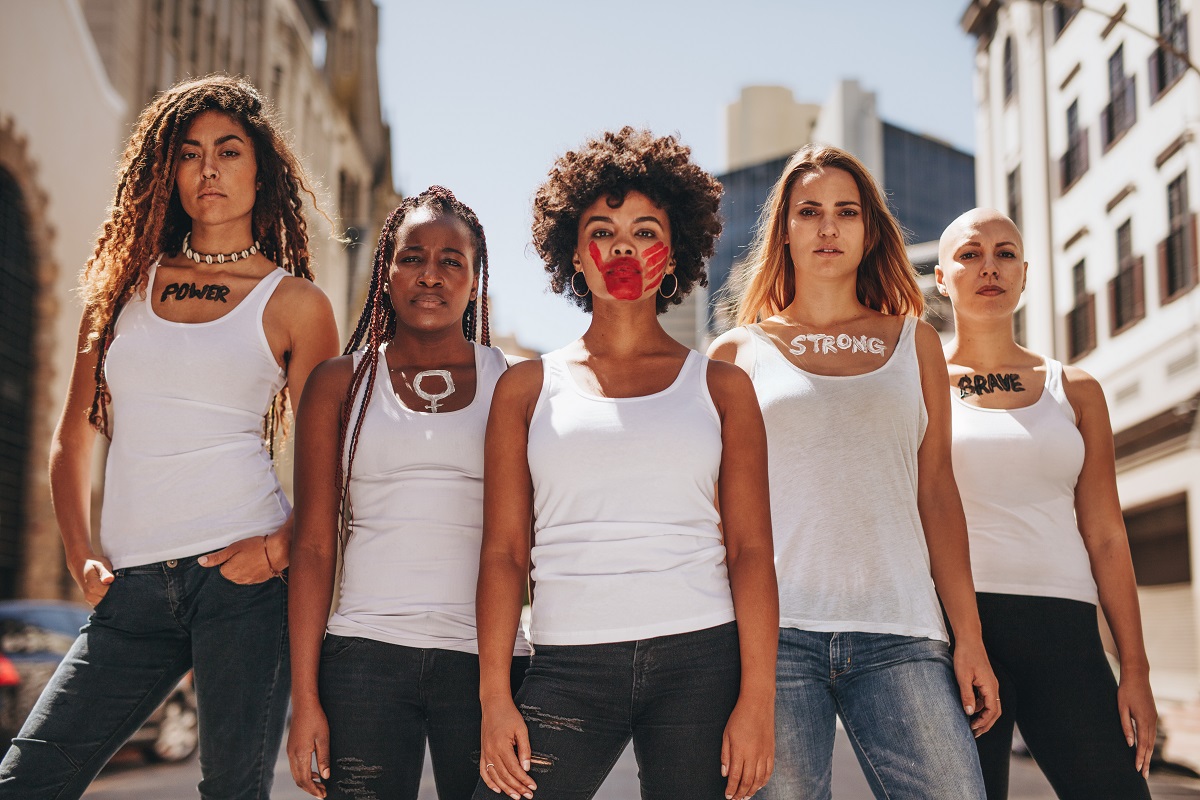 I have a fantasy that a small group of ordinary women entrepreneurs started a revolution to end capitalism as we know it and as a direct consequence, help make ghosts of all forms of oppression.
Women entrepreneurs are indeed unlikely revolutionaries (bad for business, busy, mostly broke). But the conditions were beyond ripe.
In my dystopian scenario, the pandemic receded, but the climate crisis violently took up the slack. Trump was gone but neoliberal capitalism was still a force. The people and planet were hurting in new, unprecedented ways. Yet most corporations, entrepreneurs and business owners, large and small, acted as though it was still business as usual, lobbying for handouts, tax cuts, less regulation, more subsidies, less social or environmental accountability and lately, even a reduction in minimum wages. The she-recovery? Universal income? Never happened. Too expensive. Meanwhile, homes became offices and office towers became shelters. Food prices increased. Incomes declined. Billionaires continued to rake it in.  
It didn't have to turn out this way. But people's imaginations were stuck reconstructing "new normal" that was not really new. 
The revolution's slogan was "Enough Already." 
The left-wing media dubbed them Nuffers; the right-wing ignored them, at their peril.  They organized, created a platform, tens of thousands marched in the streets. They wore distinctive, embroidered hats. 
But who were the "Nuffers"? Where did they come from? What did they want?
The OG Nuffers group met, first online, and then in a local park at the height of the 2020 pandemic. They had arranged to get out of the workhouse (which used to be called home) to walk for an hour or two to clear their heads. They, socially distanced, with take-out coffees in hand, masks on, started talking, sharing stories and well, the rest is now history.
The OG (original group) Nuffers—with names like Dori, Nura, Oba, Frida, Orenda, Edna, Rodayna, and Jane—were not "Dragon's Den" hopefuls. None had written a "see me-be me" book or made the "top whatever" list.  They didn't qualify for loans, or ongoing COVID-19 business relief programs. Their enterprises were considered 'micro' due to the fact they employed less than four people.  However, their 'smallness' was their power. It allowed them to think and innovate in ways investor grade 'bigness' did not. They believed there was a better way to do enterprise building work than what they were told by entrepreneurship's governing gentry class. Daily resistance and feminism had opened their minds and unleashed imaginative solutions and ideas about what a post-capitalist world might look like—and how to get there.  
They wanted a post-capitalist world.  Because when you really think about it, modern capitalism is what holds white supremacy, patriarchy and colonialism in place. Pull out that lynchpin, and much of what hurts people and the planet falls away. 
As Nura, owner of one so called 'microenterprise' and elected spokesperson explained the movement's meteoric rise during a live stream interview from her home: 
"Business leaders called us 'socialists, feminist'—or worse—dismissed us as tinkers or  lifestyle entrepreneurs. The Left ignored us a petty-bourgeoisie. Turns out, our radical tiny enterprises, that now number in the tens of thousands, have quietly operated like water that flows between the cracks for years.  We noticed and responded to the tiny whispers that reflected emerging community values and needs that traditional capitalist ears could not hear. We learned to collaborate, value and resource our work in clever, generative ways. Turns out, the footpaths we forged are the very ones we need to find our way out of the colossal mess we made!" 
Nuffers were considered cool by Gen Z, but that didn't mean they had it easy. They were not considered seriously by those in power. Critics scoffed, "If entrepreneurship is a child of capitalism, can entrepreneurs really be post-capitalists?" They did not fit neatly into boxes either. They did not identify as social enterprise founders. They wanted to create enterprises that dismantled systems—versus bandage them. 
In the fullness of time, the Nuffer movement resulted in the creation of commercial scale peer-lending programs, women-entrepreneur focused credit unions, and the globally networked Centre for Nuffer Enterprises whose research units and startup incubator and accelerator programs were housed in leading business schools around the globe. 
As post-capitalist ways of doing became the norm, racism and other systems of oppression became feeble. People began to relate to each other differently.
The movement inadvertently bolstered ranks of the Canadian Women's Chamber of Commerce (now 100 000 members strong) because, well the Canadian Federation of Independent Business and other traditional, politically conservative associations were losing their women members in droves. 
New Society Entrepreneurs, a new federation of diverse, grassroots post-capitalist enterprise groups was established. They would be called upon to collaborate with government and pro care-economy activist organizations to help design and implement post-capitalist entrepreneurship programs and ultimately, a post capitalist economy.
Frida, the New Society Entrepreneurs co-chair, wrote: "Turning the corner actually was more possible than anyone thought.  All we had to do was summon the will. Then work to heal, centre care, love, peace, joy, belonging, and realize that small enterprises, under the guidance and imagination of progressive founders, can be a powerful force for change."
I get a text from my daughter. 
She is now a Nuffer entrepreneur in her own right, has learned how to build a thriving new society enterprise—well anchored, over time, in community, from the inside out, one that cares for her and everyone involved, and one that is well supported by branches connecting her enterprise to a healthy earth and grounded, flourishing society.  And yes, she makes money. 
My fantasy ends.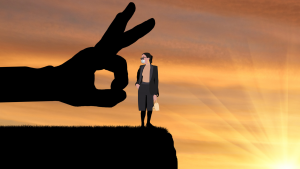 It's no surprise the election debates were more squabbling than substance. Here are a few thoughts on where I stand on the most important issues for women.
Read More »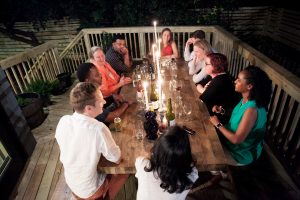 Ever heard of a program that measures an entrepreneur's success by how much they achieve, not by much money they make?
Read More »