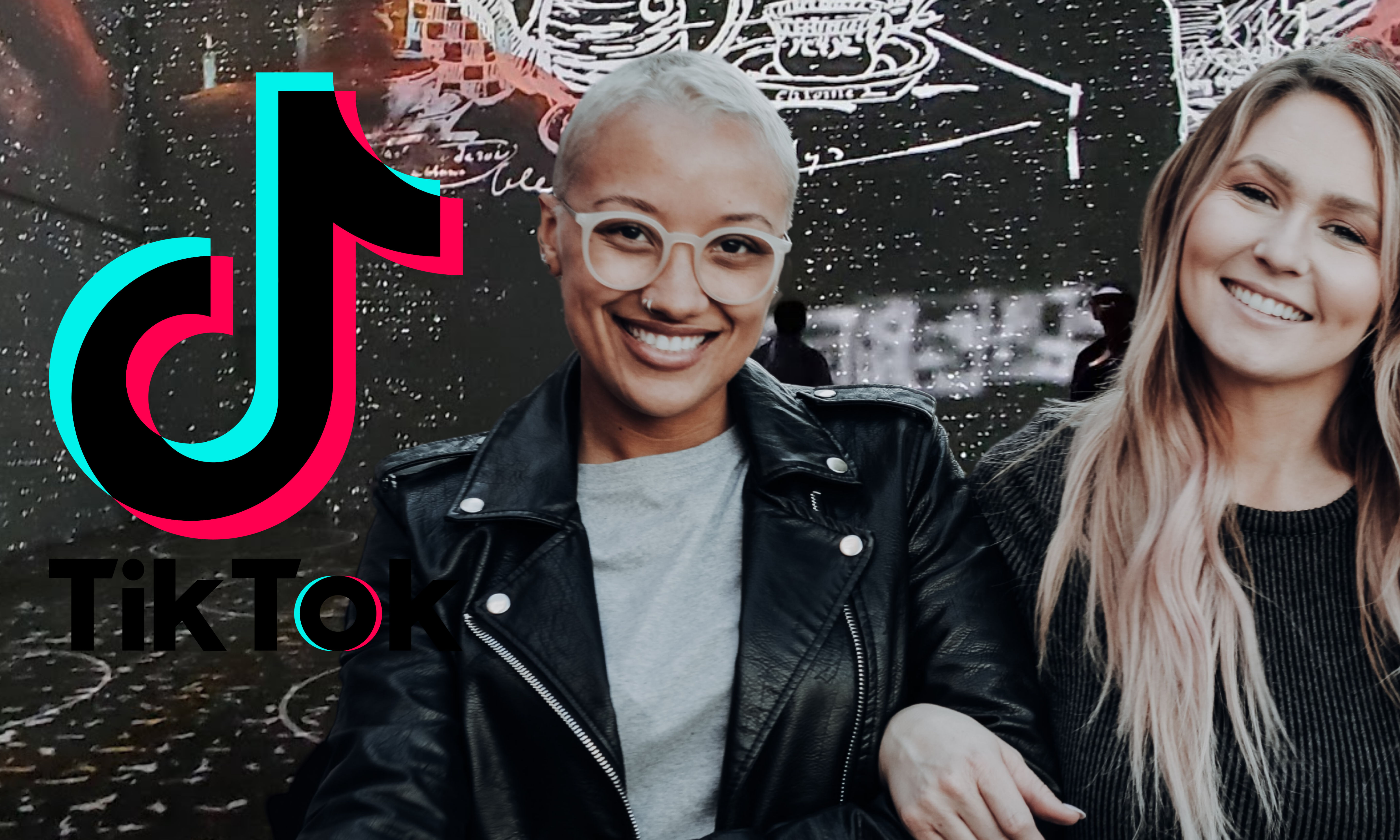 There are a lot of ways to experience music, but TikTok is one of the weirdest – especially when it comes to trends. If you are anything like me, you have gone months giggling over a snippet of a trending song before listening to the whole thing – if you ever get around to listening to it at all. It is an absolute trip when you finally hear the entirety of a song that you both know intimately well and not at all.
So this is LiisBeth giving you that experience ten times over. We hope you enjoy listening to the full version of ten of our favorite trending TikTok songs.
Yucky Blucky Fruitcake  — Iamdoechii
What better way to kick off our TikTok playlist than with the iconic introductory track Yucky Blucky Fruitcake gifted to us by Iamdoechii? On TikTok this song is often used to show off transformations – whether it's weight loss, a post-high school glow up, or the journey from positive pregnancy test to newborn baby. Perhaps more than any other song on this list, Yucky Blucky Fruitcake is a reminder that TikTok trends barely scratch the surface of a full song. Iamdoechii skillfully weaves several genres and musical styles together and lyrically presents a detailed description of her personality and history, proving her complexity as a musical artist and person in one fell swoop. Yucky Blucky Fruitcake has a quirky sense of humor, fun pop culture references, and will reward your undivided attention.
Track Star  — Mooski 
Track Star has three main trends associated with it: the dance, people running (often at track meets), and a game of hide and go seek where you set your phone to count down and try to hide before it takes a photo. In the full track, Mooski's syrupy vocals lament his partner's tendency to run away from problems instead of communicating. The whole song is great, but the minimalist bridge is especially good. Perfectly mixed, percussive, and smooth, Track Star is a solid start to Mooski's music career.
MONTERO (Call Me By Your Name)  — Lil Nas X

Okay, so chances are good that you heard Montero all the way through before it started circulating on TikTok. Currently on its third consecutive week at the top of the Billboard Global Charts, Montero is the deliciously gay follow-up to Old Town Road that we could never have dreamed was on the horizon back in 2019. Peppy, flirtatious, and oh-so-thirsty, Montero doesn't have a definitive trend associated with it yet – unless you count queer thirst traps as a trend. Which, come to think of it, why not? We're here for it.
Day 'N' Nite  — Kid Cudi 

"Now look at this" is by far the most popular Day 'N' Nite trend, although the song is also a popular backing track for the trend where you type a message in two colors and turn off the lights halfway through the video – this renders half of the text invisible, which usually inverts the original message. Kid Cudi, who wrote the song at a tough time in his life, briefly made headlines for his complicated reaction to people using this song comedically. Personally, I think that's all the more reason to listen to the full track. It's a good one for late-night drives, so throw that baby on repeat and enjoy Cudi's company one of these nights.
Praying  — Kesha 

The trend behind Praying utilizes Kesha's jaw-dropping high note (an F6 for those of you keeping track) near the end of this inspirational ballad. Often coupled with the MegaMouth filter, this trend is a hilarious way to indicate an overdramatic response to a situation. Even Kesha took a stab at the trend, reliving the awkward red-carpet moment in which Jerry Seinfeld refused to give her a hug. The memeability of the song does not detract from its power. Written after her long battle to free herself from her abusive producer Dr. Luke, this is an anthem full of anger, forgiveness, and self-love. Get ready to be inspired to fight another day.
deja vu  — Olivia Rodrigo 

deja vu is the most common backing track to videos playing with the inversion filter. The current trend is split in two: some users toggle the video back and forth to highlight the symmetry of their own facial features while others use it to highlight the physical similarities of siblings or other family members. deja vu is a 10/10 pop song: dirty, beachy guitars; lyrical, breathy vocals; a surprisingly prominent drumline; and a relatable break-up complaint. How dare your ex do the same old things with their new person and pretend those things are unique or special?
Moon (And It Went Like)  — Kid Francescoli 

This track is the current fave to play behind slide shows of vacations, adventures, and gorgeous photo shoots. Often starting off with a lip sync to the titular line, there is no denying that this track perfectly accompanies any set of memories. The full song doesn't deviate far from what you've already heard: it is mostly instrumental and is sentimental and peppy. At six and a half minutes long, this song is ideal to chill out to while you're making the memories that you'll eventually upload to TikTok.
bury a friend  — Billie Eilish 

With a song as rich as bury a friend, it's not surprising that there are a few trends to choose from. My personal favorite is the spooky, Eilish-inspired back bend, but people also use the Neon Twin effect to creepily stare themselves down or use the song to showcase a makeup transformation. The full song is well-worth a listen, with a surprisingly saccharine introduction, innovative percussive choices, and the quintessentially creepy Eilish sound. Screeching, chittering sound effects, whispery vocals – the whole nine yards.
Levitating  — Dua Lipa 

Levitating is also mostly used to comedic effect. The call and response of "You want me!" / "I want you baby!" makes for the perfect vehicle for TikTokers to simp over their favorite characters, poke fun at bad relationship choices, or make jokes about wanting things that they shouldn't want. Outside of the jokes, though, Levitating is a great pop song. Fun, bouncey, and a verified mood-booster, this a song you can't help but sing along to. With any luck we'll all be playing this one beach side this summer.
Hope  — Twista and Faith Evans 

Hope is another comedy trend. The video begins with the TikToker showcasing their hopes for the day and then – just as Faith Evans hits the words "I'm hopeful" – the video freezes and a list of everything that the TikToker did to procrastinate pops up on the screen. This is an older song, but if you have not heard the whole thing, you should. Faith Evans' sweeping, gospel vocals and Twista's highly personal rap come together to make an emotionally charged song that will inspire you to do better and be better.
Let us know if you think these songs hold up as full tracks or if we should have left them in the world of 60 seconds or less! We hope you dig the playlist as much as we did.
Mother's Day this year will be a little different. Perhaps in a good way.
Read More »
"Sometimes, people want to hear songs with the words they are afraid to say"–HpLyrikz
Read More »
International Women's Day is over…but LiisBeth playlist curator, Aerin Fogel, founder of Venusfest, asks "Should it be? And why is it just one day?" This playlist reminds us that struggles to transform how we relate to each other takes decades.
Read More »