The hashtags on FitIn founder Catherine Chan's LinkedIn profile tell the story of the long hard road to investor funding: #breakthebias, #fundingforwomen, #economic inclusion. Her first foray into the school of hard knocks was at an investor boot camp. The male instructor insisted the stepping stone to investor money was raising money through family and friends first. "If your friends and your family aren't willing to invest in you, investors consider it a red flag," she said. Unfortunately, Chan didn't know people with deep pockets like the male MBAs who tapped their old classmates and colleagues for cash. Although she was "fish-wife swearing" to herself about the injustice of it all, she found the experience invaluable. "I knew that my own money was going to have to last me a lot longer than everybody's else's."
Despite the long hours devoted to FitIn and two external leadership-level roles, the 48-year-old founder and single parent looked surprisingly relaxed for a Friday afternoon. Appearing on Zoom in a leopard print top with chunky reading glasses resting casually on top of her head, her calmness spoke to the value proposition of her business. Chan had long suffered from depression and fitness changed her life. As she approached forty, she decided to train for a marathon. "By the end of it all, I was a whole new person," she said. "The only thing that has ever given me peace is a workout. I wanted that for everybody else in the world."
How Does FitIn Fit In?
FitIn is a shared economy platform connecting fitness and wellness providers with fitness and wellness enthusiasts who visit FitIn's 'marketplace' where classes and events are aggregated. This one-stop shopping makes fitness and wellness more accessible, i.e., no more scouring the internet! Fit-preneurs (Chan's name for her providers, typically independent personal trainers, wellness practitioners and smaller fitness studios) use FitIn to market their services and process customer payment at an affordable rate.
Running the Investor Funding Marathon
Chan is reluctant to share negative experiences about what it's like trying to raise funds as a female in a tech-enabled business without a male technical co-founder. She shared one story as an example. During her pitch to a group of angel investors, an older man told her: "There's a David somewhere in that marble" and that she was "onto something." But then asked the sort of question less often posed to male founders: "Aren't you concerned that someone with more money is going to build the exact same thing as you but a lot faster and better?" She bit her tongue but wanted to say: "You know, you have the power to make that not happen."
While Chan has not yet acquired venture capital or institutional funding, she did secure two angel investors at an Open People Network pitch event. And, a few friends and family are now investors too. Unfortunately, grants for her type of business are scarce. Chan said funders often think of fitness as just a fun thing people do on weekends. "They don't get the impact it can have socially, and economically when you have a healthy population," she said.
It should be just a matter of time before Chan raises the money needed to accelerate the growth of FitIn. After all, she has a unique offering. FitIn combines the best features of business unicorns Mindbody and ClassPass.com into one product. What's more, FitIn is a social enterprise that supports—rather than exploits—gig economy workers. Chan plans to launch an affiliate shareholder program, which she said is "A virtuous cycle economy within the platform itself."
Mentorship at the Heart of Success
Chan amassed skills for successful entrepreneurship even before realizing this was her dream. She obtained a graduate degree in classics in 1998 which has proved to be invaluable. Her degree integrated diverse disciplines from philosophy to politics to analyze the chain of events in a bygone era. "It's that big picture mentality," she said. This education also honed her presentation skills – key for pitching investors.
After graduation, Chan did reception and admin work before her upward trajectory began in sales and training at well-known corporations. Eventually, she grew weary of office politics and under-representation of woman at the top. After being let go from her last corporate role, she decided to pursue a business idea percolating for some time. She began searching 'start-ups' on Facebook.  Networking events at places like Startup TO and Startup Canada began to fill her feed. "I let the algorithm feed me all the information I needed," she said. She immersed herself in the startup landscape like at that investor boot camp. FitIn was born.
Two years ago, Chan participated in Fifth Wave's Connect Accelerator Program. Her mentor Val Fox was "absolutely amazing." One piece of advice Fox offered was for Chan to seek freelance work rather than devote all her time and energy to FitIn. This has allowed Chan to keep a roof over her and her child's head without the stress of cash flow, and grow FitIn on her own terms rather than accept funding with conditions that might be in opposition to her own feminist values.
Chan is paying the mentorship she received forward. "I don't think I can ever pay back in my lifetime of helping people, but boy I'll try," she said. She was recently appointed as Entrepreneur in Residence at Fifth Wave, and also mentors women at Elizabeth Fry Society Toronto. Mentoring others has helped her grow as an entrepreneur. She recalled a saying about how people barely remember things told to them but remember things forever when they teach it to others.
The Funding Marathon Continues
FitIn is still in its early days. While most of her Fit-preneurs are in the GTA (where Chan lives) she has big plans.  "I would really love to create a virtual fitness tourism type of economy," she said. This would involve getting fitness and wellness providers in rural communities onto her platform, giving them access to a wider audience.
"So, give me a million dollars and there is no way I am not expanding across Canada in a heartbeat, making sure we are supporting communities and accomplishing our mission of helping Canadians get healthier physically and mentally."
If you would like to invest in FitIn, Catherine Chan can be contacted at catherine@canwcc.ca
---
Publishers Note: The FitIn is a part of the Fifth Wave, a year-round program offered by CFC Media Lab and its partners to support the growth and development of women entrepreneurs in the digital media sector in southern Ontario. All enterprise founders in the Fifth Wave community are selected for both their potential and commitment toward weaving intersectional feminist ideals of equity and fairness into sustainable and scalable business growth strategies. Fifth Wave Initiative is committed to 30% participation by members of underrepresented groups. The Fifth Wave is a LiisBeth ally and content sponsor at the Lighthouse level. Applications for Cohort 5 will open this summer.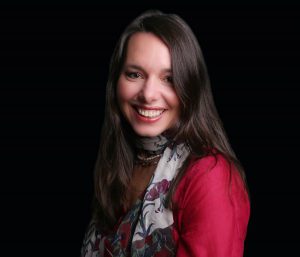 An edu-tech startup improves grades – and passes on investors.
Read More »
There are more women-focused capital initiatives and funds than ever—but is the money getting into the right hands?
Read More »
Kristi Herold became CEO of one of North America's largest sport and social clubs by targeting one goal: making sports accessible for everyone.
Read More »