At this time of year, media becomes preoccupied with predictions for 2023. But why stop at 2023? Especially given economic (recession) and political (more unrest) forecasts for the year are especially gloomy. 
Instead, why not imagine what the world could be like in 2060?  At least that way, you can better discern what changes we need to fight for next year, or equally as important, how to derail those leading to frightening future outcomes.
Enter the art of the long view: science fiction (sci-fi), also known as "the literature of ideas."  
Sci-fi helps our shackled imaginaries pole vault over the present day so that we might inhabit both glorious and unthinkable emerging ecologies and alternative societies. Sci-fi literature provides us with insight into how emerging science, technology and our political actions today might impact our collective future. 
Feminist sci-fi, in particular, works to explode the concept of gender and opens our minds to what a society without patriarchy, colonialism, racism and capitalism might look like.  
Sci-fi stories are essentially like crystal balls made of words. 
Not surprisingly in these times of tumult, sci-fi is a fast-growing genre across cultural industry categories (movies, books, games). Last year, book sales were $590M in the U.S. alone). It is also an increasingly diverse (though women still represent just 22% of all sci-fi writers) and global community of creators.  
To get your imagination fired up, we invite you read the work of three Canadian feminist sci-fi writers.  We also invited Ariel Kroon to provide some additional framing. Kroon is a recent PhD graduate of English Literature (University of Alberta).  Her thesis work focused on crisis narratives found in Canadian post-apocalyptic science fiction 1948-1989. She is currently a research assistant with SpokenWeb, nonfiction co-editor at Solarpunk Magazine and co-host of the podcast Solarpunk Presents.
Is Canadian sci-fi distinct?  Kroon says yes.  "On the whole "Canadian sci-fi has historically been less focused on heroic protagonists or toxic power fantasies of violence, and more on helpers or passersby and their experience in that world." Kroon adds "In my opinion, the best of the stories I studied were those that focused on how individuals relied on community to help build a better world going forward."
These are some of those stories. Let's dig in. 
---
---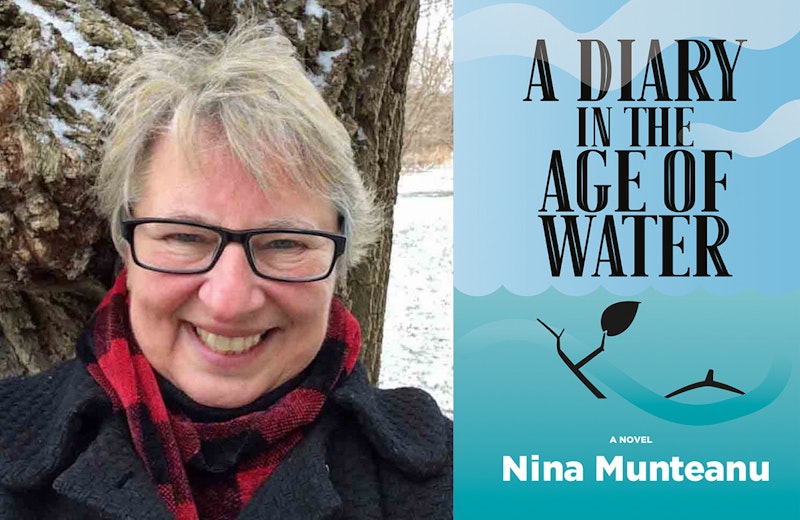 #1: DIARY IN THE AGE OF WATER by Nina Munteanu
Who should read this? Eco-feminists, AI enthusiasts, water activists, post-capitalists, eco-entrepreneurs, environmental policy geeks, science buffs, Maude Barlow.
Kroon's comments (paraphrased): I am familiar with Nina Munteanu's work as a sci-fi writer. I see her work as an evolution of classic ecofeminist thought in her acknowledgment of the ongoing struggle of Indigenous leaders (especially women and two-spirit folks) in protecting water, warning the world that water is life and there needs to be respect for water, and respect for women as water-keepers.  
About the author and book: Bronze Medal winner of the 2020 Foreword INDIES Book of the Year Award in Science Fiction and a finalist for the International Book Awards in Science Fiction in 2021. Nina Munteanu's chilling cli-fi novel follows four generations of women into a world nearly destroyed by the consequences of corporate greed, environmental desecration and the short-sightedness of humanity's complacency towards capitalism. The book explores how the impact of climate change on biological life increasingly limits human existence and upends our social and political systems. 
If you believe Canada's water will remain free forever (or that it's truly free now) Munteanu asks you to think again. Readers have called A Diary in the Age of Water "terrifying," "engrossing," and "literary."  We call it wisdom.
Read this Free Excerpt from the Book Here.
Action you can take: Sign up to defend our water.
---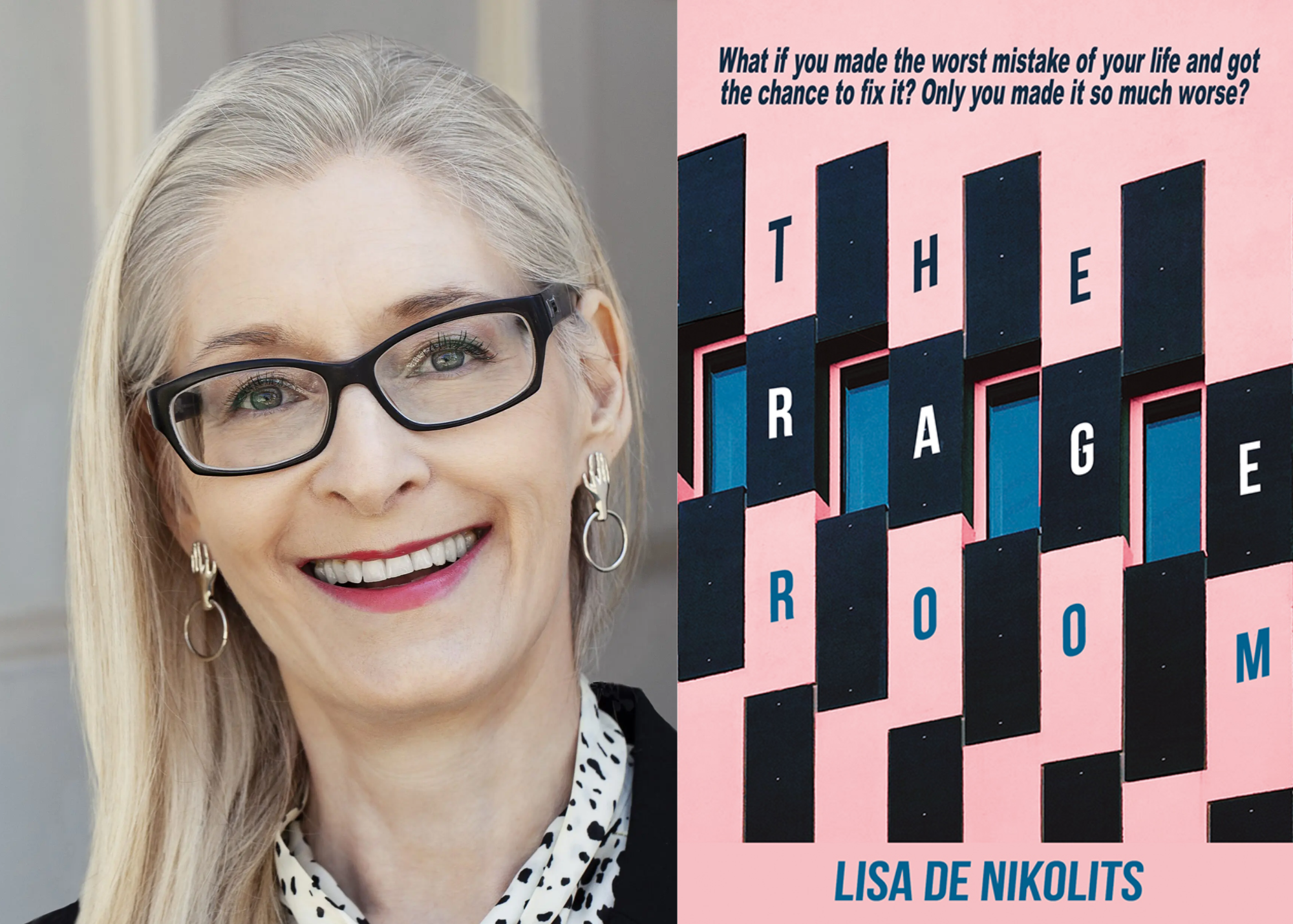 #2: THE RAGE ROOM by Lisa de Nikolits
Who should read this? Feminist movement funders, people with unprocessed rage, humanists, politicos.
Kroon's Comments: This book reminds me of the classic sci-fi premise from the late 1800/early 1900s where a time traveller arrives in a future society and the novel is a bit of a mystery/whodunit to figure out the traveller got there, and what to do about it. The theme of a feminist society or army was used in many 20th-century feminist SF as a device to explore what life would look like without patriarchal social discipline. What I like about Nikolits's approach is that she updates how the trope is used and seems to have made her feminist army explicitly political.
About the book: In Lisa de Nikolits's The Rage Room, family-man Sharps Barkleys–whose terrible mistake kills his entire family on Christmas Eve 2055–is given a rare opportunity: go back in time and undo the horrible thing he's done.
As fans of time travel novels might expect, things don't go quite as planned.
Instead of resetting his life to where he left off–with an alive family on Christmas Eve–his time travelling sets a series of events in motion which lead to murder and mayhem on a dystopian scale: In 2055 he returns home to a furious populous left to vent their boredom and discontent in prescribed visits to "rage rooms," ruled by over by an artificial intelligence who manipulates both their lives and the planet, right down to weather-controlling satellites. As Barkley leaps back and forth through time in an increasingly desperate attempt to save his family and his world, he meets either someone who is a deadly enemy or an uncertain ally: the leader of the Eden Collective, a feminist army using the data gathered from rage rooms to analyze and predict the potential and actions needed to save the Earth–even, if necessary, at the expense of humankind itself.
If you like multi-layered plots, feminist power plays and extrapolating on the courage it takes to save the world from the effects of the digital age has on our lives–and ultimately, our humanity–then The Rage Room is for you.
Read this Free Excerpt from the Book Her
---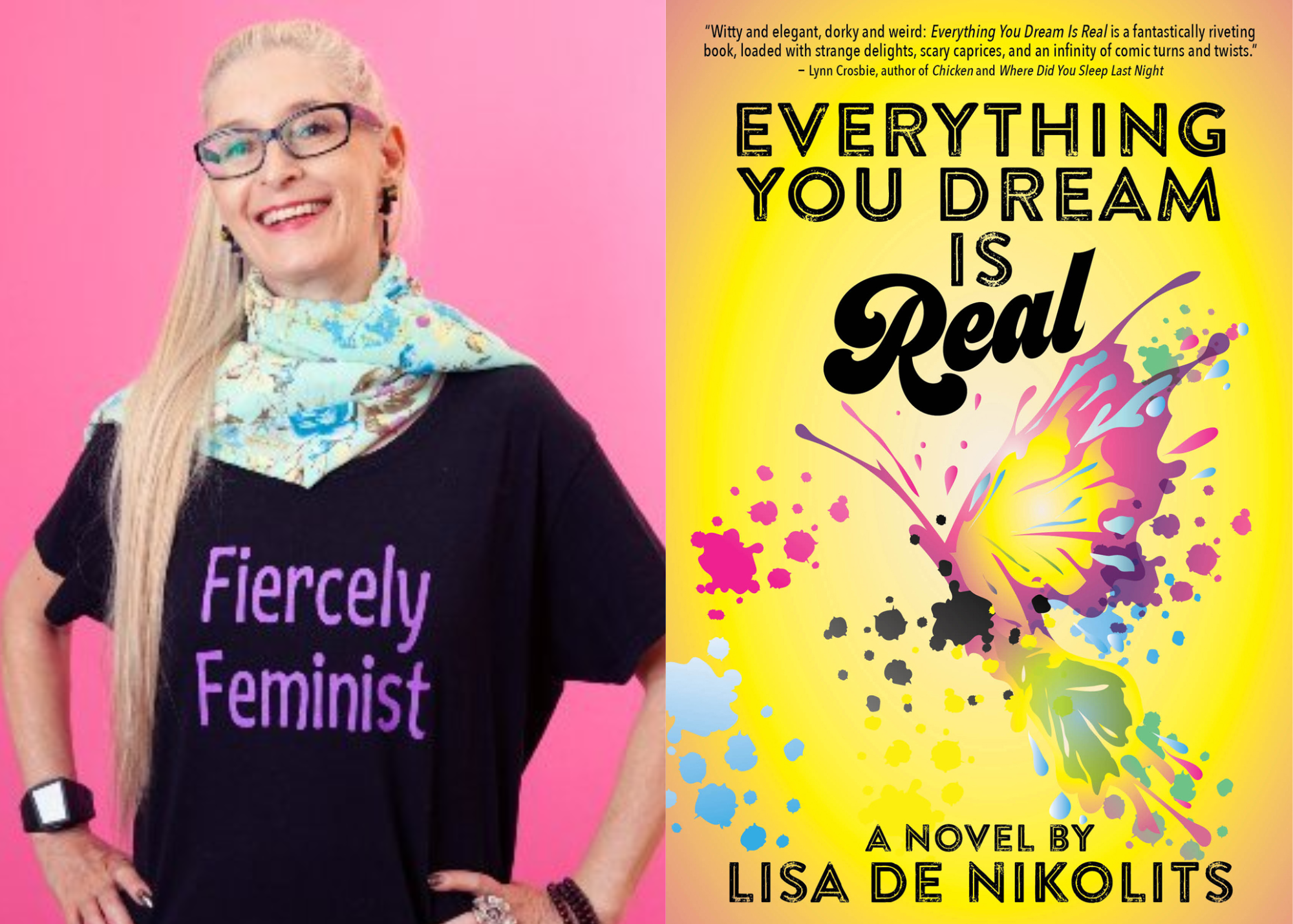 #3: EVERYTHING YOU DREAM IS REAL by Lisa Nikolits (2022)
Who should read this book:  Edgy feminists, plastic surgeons, nefarious world leaders, anyone who read The Rage Room. 
About the book: The fabulous, adventure-filled sequel to The Rage Room by "The Queen of Canadian Speculative Fiction," Lisa de Nikolits, Everything You Dream is Real drops readers into 2066, eleven years after the world war of 2055 brought an end to the plastic-based, consumer-driven existence of the previous novel. Amidst food scarcity, spotty electricity and terrible drought, a  group called "The Fountain of Youth," has risen, a resource-rich compound whose utopian exterior belies a dark underbelly of drugs, kidnapping and sex trafficking. Searching for his stolen children, Sharps Barkley and some familiar allies square off against Alpha Plus, the power-hungry plastic surgeon–who also happens to be completely, utterly bonkers–behind the Fountain of Youth as he makes a play for his ultimate goal: global domination.  
Everything You Dream is Real was listed as one of CBC's books to look out for in 2022.
Action you can take: Support the Joy Smith Foundation. 
---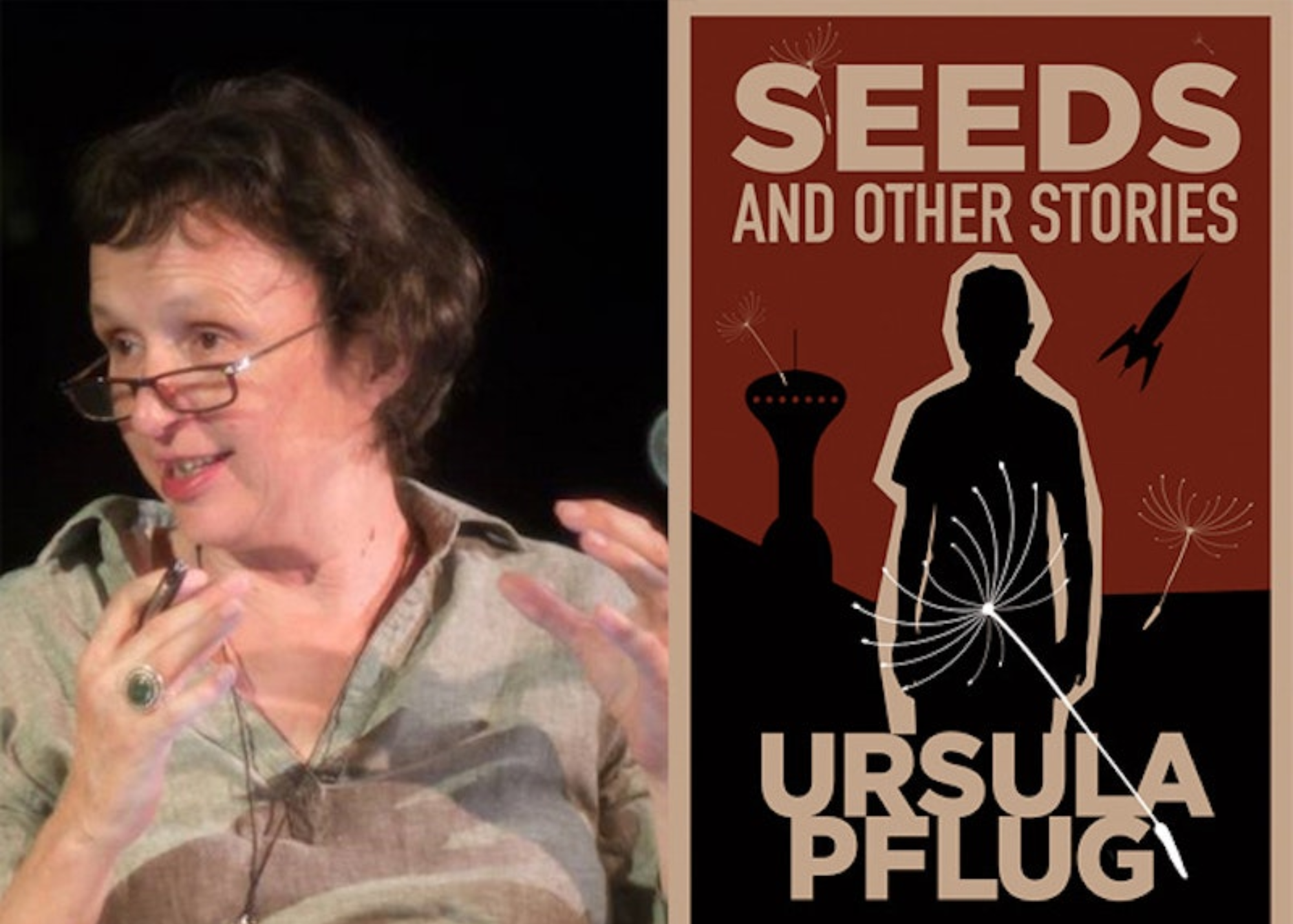 #4: Seeds and Other Stories by Ursula Pflug
Who should read this book:  Plant lovers,  feminist futurists, hopeful pessimists.
Kroon's Comments: The title "SEEDS" is evocative and hopeful. The title itself is reminiscent of Octavia Butler's Earthseed novels. I want to read these stories!
About the book: In this bright new collection of darkly hopeful short stories by Ursula Pflug,  seers, vagabonds, addicts and gardeners succeed– sometimes fail– at creating new kinds of community in a world on the edge of total environmental destruction.
Where do you plant a seed someone gave you in a dream? How do you build a world more free of trauma when it's all you've ever known? Sometimes the seed you wake up holding in your hand is the seed of a new world. In 27 separate apocalypses tied together by the theme of seeds, Pflug's characters explore the courage and resilience necessary  to survive–and thrive–in the face of unthinkable odds with what Publishers Weekly calls a "striking juxtaposition of hyperrealism with delicate fantasy."
Read this free excerpt from the book here.
Action you can take: Download this trauma resource list from CAMH (Canadian Centre for Addiction and Mental Health).
That's it for our list! If you enjoyed these reads, please let us know in the comment section below.
---
Publishers Note:  This is a sponsored article. Inanna Publications is also offering 30% off until January 3! Visit http://Inanna.ca and at check out, type in the coupon code holiday22 to receive your 30% discount!
Inanna Publications and Education Inc. is celebrating 45 years in 2023 and is one of only a very few independent feminist presses remaining in Canada. Inanna is committed to publishing fiction, poetry, and creative non-fiction by and about women. Its aim is to conserve a publishing space dedicated to feminist voices that provoke discussion, advance feminist thought, and speak to diverse lives of women.  Inanna is a registered charity.  You can donate here. 
To purchase any of these books elsewhere, we recommend that you support your local bookstore, or buy from any one of these feminist bookstores that will ship anywhere:
Another Story Bookstore (Toronto)
Go to LiisBeth's google map of Canadian indie bookstores.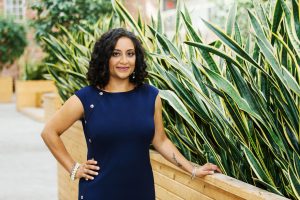 Breaking patriarchal bonds, defying age-old norms, fighting social injustice… this activist, feminist and humanist takes centre stage yet again to raise awareness about violence against women.
Read More »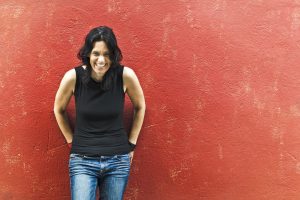 A renowned Indigenous storyteller decolonizes early settler stories of "roughing it in the bush."
Read More »
Want to level up your knowledge of feminism? Good news! Feminist hangouts of the 1970s are making a comeback-with the help of crowdfunding and innovative business models.
Read More »