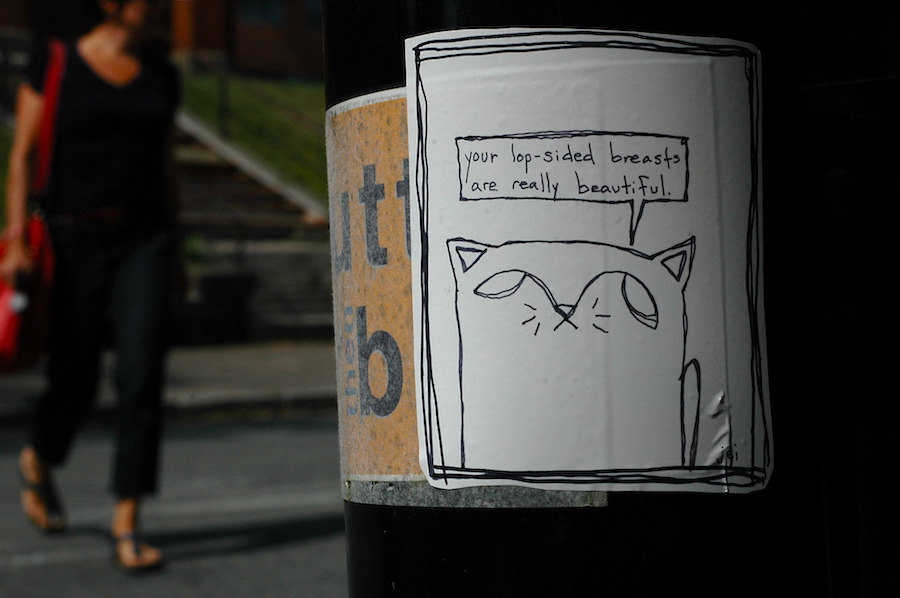 What started out as a street art sticker project in Halifax for artist and illustrator JJ Steeves, has turned into a small business and army of fierce feline friends peering out at you from all corners of the world.
Steeves is a professional illustrator and artist based out of Dartmouth, Nova Scotia but fans of her street art have plastered these awesome creatures on dumpsters, telephone poles and mail boxes in the cities of Canada, Western Europe, the shores of Miami Beach and beyond.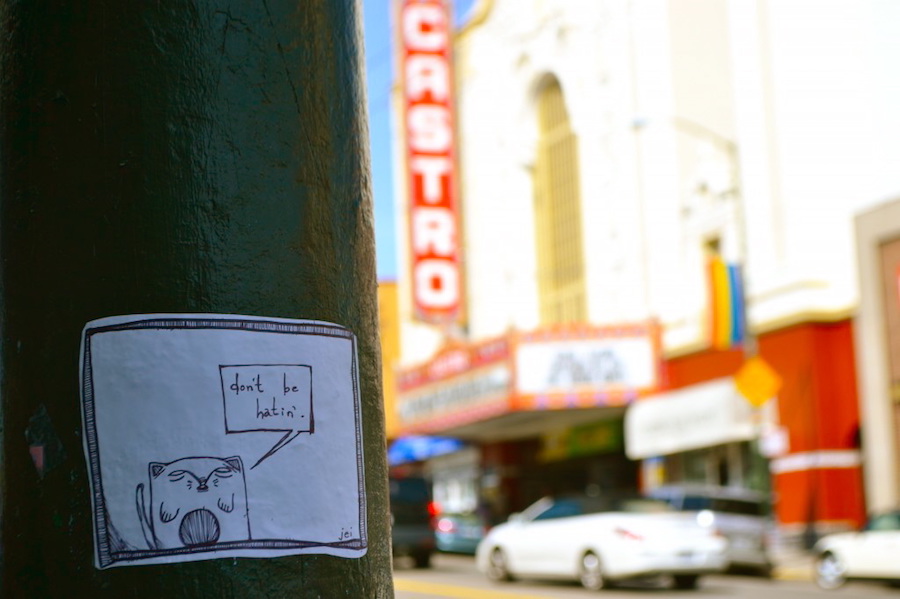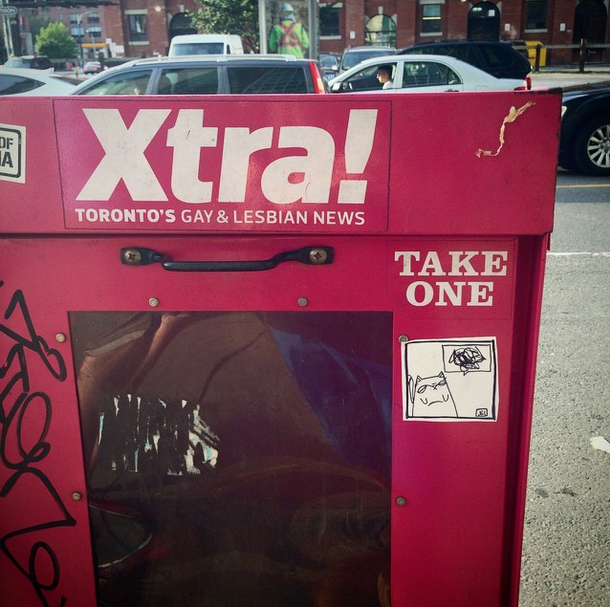 Steeves is fun, feminist and fiercely herself, which is why we cannot get enough of her work. When she's not building armies of street cats, Steeves is often busy working on murals, comics, editorial work and more recently the launch of her upcoming online shop.
Full of creativity and conviction, her work is largely self reflecting and self realizing. Many of Steeves projects and pieces draw on so much of her own personality that you cannot help but feel connection or a sense of camaraderie with whatever it is she creates.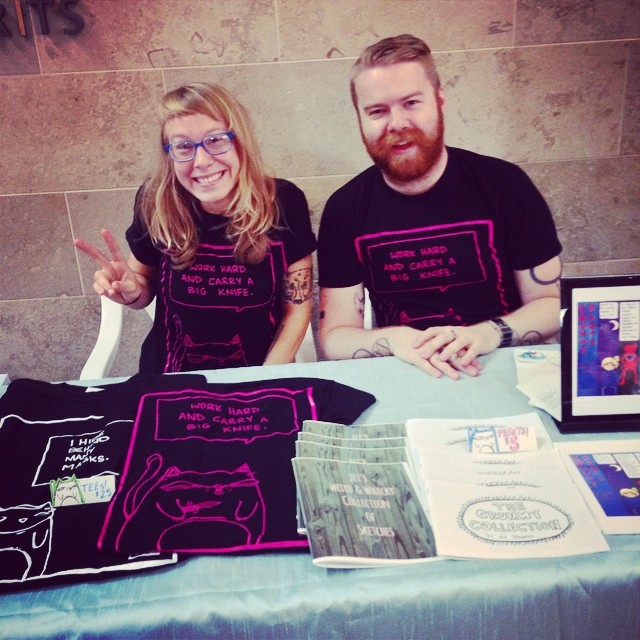 So if you don't have enough cool cats on your corner, make sure to follow Steeves on Twitter to find out when and where you can get your paws on some Stray Kitty gear.
Images taken from jjsteeves.com