Happy election day, everyone! Whether you were an early voter or promised yourself that you'd be at the polls today, chances are that you're feeling some pins and needles right about now. In that spirit, we have crafted a playlist to help get you through one of the most important elections of our lifetimes. Here's hoping that this playlist will ease your stress, get you through that shift at your local poll station, and remind you that regardless of who wins this round, we've got more work to do. Political World – Carolina Chocolate Drops If the prospect of waking up is feeling a little heavy and you need some encouragement to get your butt out of bed, treat yourself to this Carolina Chocolate Drops cover of a Bob Dylan classic. This blue-grassy anthem, underscored with an energetic beat box, is almost as good as caffeine and is sure to help you get this day started. The lyrics are 30 years old, but the vibe is as fresh as ever. Yes, It's Fucking Political – Skunk Anasie Now that we're all awake and ready to face the reality of the day, let's enjoy a heaping earful of Skunk Anasie and remind ourselves that, yes, everything is political. If you find yourself in the middle of a conversation with one of your moderate or apolitical friends today, offer them this slice of 90s grunge and remind them that the only people who can be apolitical are those who aren't on the wrong end of institutional prejudice. Mask, Gloves, Soap, Scrubs – Todrick Hall hey! Where do you think you're going? We're still in the middle of a pandemic here, so we're going to need you to mask up before you get on with your day. Whether you're voting, working at your local poll station, or getting in one last round of door-knocking – if you're out and about jam along with Todrick Hall. This song is a mostly whimsical throwback to what was on our minds at the beginning of the pandemic – and it's just the boost you're going to need to walk out the door this morning. And wash up when you get back. <3 My Vote Will Count – YelloPain, Sevyn Streeter YelloPain has reworked his pessimistically titled "My Vote Don't Count" from earlier this year, renaming it "My Vote Will Count" and adding a stunning vocal feature from Sevyn Streeter. The new track is an abbreviated version of its predecessor, but still has the same basic thesis: vote in every election. YelloPain explains the three branches of the US government and their corresponding responsibilities, explaining the importance of the legislative and judicial branches with relevant, accessible examples. Give it a couple listens and congratulate yourself for researching every seat that was up for elections this year. Vote – Jhené Aiko This chill track is exactly what you are going to want buzzing in your earbuds while you fill out your ballot. You don't need me to overhype this one. Just get to the ballot. Fill out the ballot. And focus on your vote. Carry Something – Tawny Newsome, Bethany Thomas, feat. Ted Leo As you leave the polls, think about the rest of your day. Do you know anyone who needs a ride to a polling station? Is there a friend stressing about the election who could use a friendly facetime? What can you do to help? While you ponder this question, treat yourself to "Carry Something". This delightfully literal song is half lo-fi lullaby and half face-melting guitar solo. Equal parts earnest and comedic, this is exactly the palette cleanser you need to get on with your 2020. Americans – Janelle Monae Whether you're new to the social justice bandwagon or you have been driving this baby around the block for as long as you can remember, take this opportunity to sing along with "Americans", arguably one of Janelle Monae's best tracks. Energetic, poppy, and optimistic, Monae lays out the American Catch-22: we love this place and we feel privileged to be Americans, but gosh darn it, this country has a shameful legacy of violence, prejudice, and hatred. Luckily, most of us have agreed that there is no greater patriotism than choosing to stick around and make our country better. We'll defend our land. La Canción Es Protesta – Yorka Yorka's bare-bones duet, written in response to the Chilean protests in 2019, is as chilling as it is gorgeous. Lyrically, it is dark and specific, but it also reminds the listener that art is a powerful form of protest. If you're feeling it, let yourself be artistic today. Remember that you can use your art to call attention to important ideas, to unite like-minded people, or just as a measure of self-care. Even during times as scary as these, our art can be the light that soothes, unites, and inspires us. March March – The Chicks This slow burn of a song is for those of you who are fighting the good fight on your own. Maybe you're the one person in your town who protested on behalf of black lives, maybe you're the only house on your block with a Pride flag, or maybe you're the lone voice at city council meetings demanding that the ICE facility in your town reunite children with their parents. Whatever your battle, and however lonely you feel, let this be your anthem. Brought to us from a group that survived losing everything after speaking truth to power, this percussive, folksy song is a reminder that we can keep marching even when the road is lonely. Revolution Lover – Left at London We did it, fam. The day is over. We exercised our democratic right to vote, we lent a helping hand, we made some art and – goshdarnit – we did it all with ours masks on. Sing yourself out alongside Left at London and remind yourself that no matter how hopeless you've been feeling, we're going to make it out of this one alive. Talk to someone you love or someone who's been working on the revolution alongside you and let them know how much you appreciate them. And then maybe unplug for the night and spend a little quality time with your revolution lover. Thanks for rocking out alongside us for this election. Let us know what songs you would add in the comments section below. If you were inspired to make any art along the way, we'd love to see it!
---
Enjoy this list on Spotify here: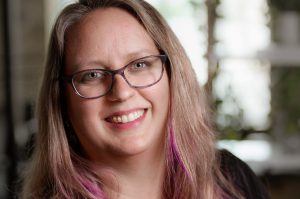 How a digital content company is off-lining patriarchy
Read More »
International Women's Day is about celebrating the social, economic, cultural, and political achievements of women. Attend a rally. March. Listen.
Read More »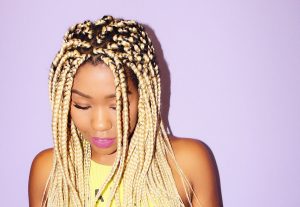 This week, LiisBeth invited Urbanology's Sadé Powell to curate a playlist for readers looking to reset their entrepreneurial journey—and to discover new music in the process.
Read More »