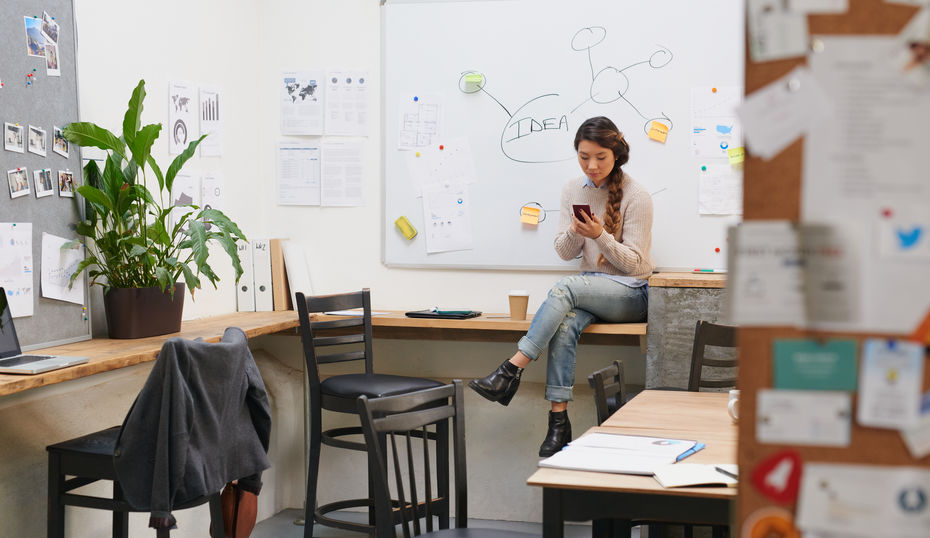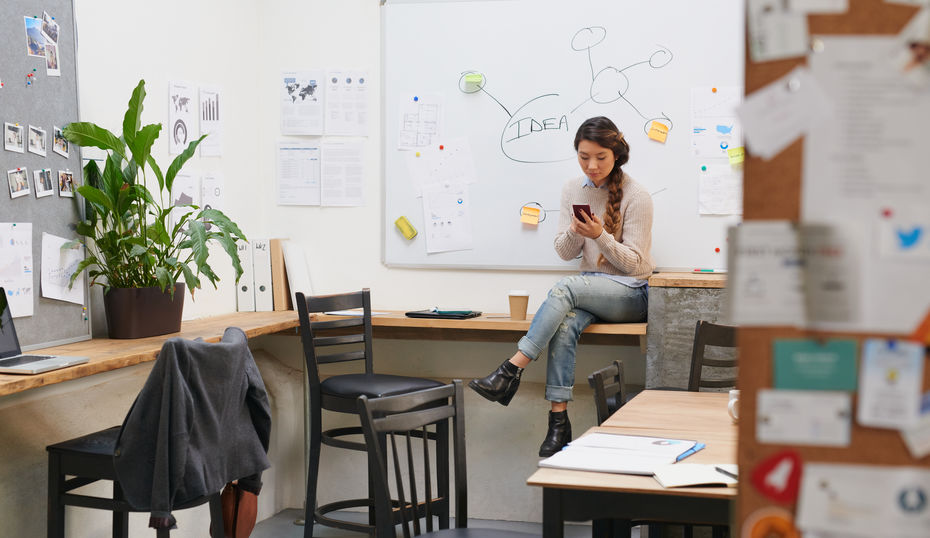 It's April 2019. How difficult is it to launch and grow an innovative an independent journalistic media enterprise as a woman? Especially since the industry appears to be financially collapsing all around us. What unique barriers do women media entrepreneurs face? Is there any equity inspired public support?
Three years ago, along with the support of a few advisors and friends, I launched LiisBeth. We noticed and became increasingly concerned about the significant and persistent gender, diversity and inclusion issues in the growing entrepreneurship and innovation economy. We saw that no one was dedicated to interrogating it from a feminist point of view. We ignored the fact that media enterprises were folding all around us. In the Canadian news media space alone, over 260 outlets have closed in the last 10 years. The fact that there are fewer journalists today than ever before didn't give us pause either. Since 2011, for every job lost in journalism there have been 17 jobs added in public relations and advertising (-1,230 vs. +21,320). We tenaciously believe the fourth estate—versus spin doctoring—remains important to any functioning democracy, and that storytelling can change lives, society, and the course of history. We persist despite the odds. We pivot and iterate. That's what entrepreneurs do.
But back to what it's like to grow a media enterprise as a woman? Two quick answers come to mind.
It's beyond hard. Investors love media tech platforms. But are wary about investing in journalistic content. Even fewer want to spend money investing in feminist-led editorial programs that might upset the status quo. Or unnerve friends in positions of power who helped them get to where they are. Fear of reprisals for truths told are a real concern for many. Society also doesn't like to hear women who think. Feminist writer Rebecca Solnit notes: "Who is heard and who is not defines the status quo. Those who embody it [the status quo], often at the cost of extraordinary silences with themselves, move to the centre; those who embody what is not heard, or what violates those who rise on silence, are cast out." What she is telling women media entrepreneurs is this: Starting a fashion blog or parenting media property would be far less risky. And likely more successful in attracting readers and growth bucks.
Barriers? Plenty. Starting with having an opinion, and a vagina—especially a mature one. Women publishers in search of truth, with iron stomachs and interrogative skills, scare people. Women entrepreneurs face significant access to investment capital barriers. Women over 50, like myself, are ineligible for the majority of publicly funded entrepreneur support programs which generally favour youth. As if that demographic, lovely and challenged as it is (I have an 18-year-old), is the only one capable of innovating and in need of income. We end up bootstrapping and growing our ventures one relationship-based subscription at a time, only scratching the surface of our true potential, feeling very much alone.
Yet, we need more women-led news media entrepreneurs than ever before. If what we want is a more inclusive society—and democracy—we need more women of colour, Indigenous women, feminists, and LGBTQ media enterprise founders in this space.
A report released in December 2018 by The Discourse underscores the need even further. The report says, "…the majority of [news media] upstarts are founded by men, and predominately white men. Most female founders are also white. If news outlets owned and operated by women and people of colour cannot access support to start and grow, the next generation of Canadian media will not represent Canadians in their ownership, newsrooms, stories published, and communities served."
The good news is that many enterprising women of all backgrounds are beginning to notice the opportunity. Toes are in the water.
Yet unless readers and innovation economy ecosystems begin to support promising, diverse, women-led media outlets with their dollars, these new enterprises and their hungry journalist freelancers will experience the life-span of a Mayfly.
For those of you who have been reading about the Canadian federal government's new $645M news media support fund and think this might be the answer—it's not. At least not if what we are looking for is the development of diverse media enterprises. The fund's criteria excludes small startups because it's a tax credit, which means it's only helpful if your enterprise generates a taxable profit in the first place (highly unlikely for a startup). Applicants are also disqualified if they "significantly promote a particular interest". For example, outlets with a mandate to advance gender equity as part of their reporting work. Throughout, it favours large, established patriarchal print-led news organizations over startups that can add new voices to the mix.
Erin Millar, the founder of SheEO supported and venture funded news media startup, The Discourse Media, expressed similar concerns.  In The Discourse March 30th newsletter, Millar writes "As currently described they [funding program criteria] will disincentivize entrepreneurship and investment in early stage startups, and will ultimately chill innovation."
The Canadian Periodical Fund's business innovation grant program is also startup phobic—set up to fund "new projects" like consultant-led strategic planning exercises and small "i" innovation band-aids for established, large magazines. Versus supporting a digital startup's growth phase with operating grants that can help them grow beyond the tadpole stage. At present, its idea of what a startup needs is a mere $5000 in seed money. If you are in the biz, you know that $5000 doesn't even cover the cost of funding the development of two decent stories—if you aim to pay fairly i.e. at minimum writers' union wages.
Given these facts, it is remarkable that entrepreneurs exist in the media space at all. Especially since industry analysts and experts routinely point out that in a social media-for-free world, traditional news and magazine industries are dead. Adding, "Besides, millennials don't read."
No wonder even patient social impact investors run for the hills.
However, my observation is that millennials do read and there are studies that back me up. In fact, people of all ages are reading more than ever. People are tired of vapid and often sponsored content, and are increasingly willing to pay for what they read—if they trust and find value in a publication's editorial program. People are also realizing one media source—just like one doctor— can't meet all of one's needs. We need a variety of sources and formats to make healthier sense of what's happening in an alternative fact, AI infected, digital media world.
So is there hope for entrepreneurs thinking of starting the next "Canadaland" or "Atlantic Monthly"? According to a recent research report by newcomer Discourse Media, "..there is a promising, emerging sub-sector within the media industry consisting of independent, digital media outlets using audience-pay models to deliver public service journalism in communities underserved by existing media. This sub-sector is innovative, dynamic, fast-growing and positioned to have a disproportionate impact on the renewal of the Canadian news ecosystem with a relatively modest investment."
As a reader-supported feminist media upstart, LiisBeth is proud to be part of a rising tide of original content-creating entrepreneurs. And we hope you, our donating readers, are equally proud to be part of an indie media movement. A movement that will one day topple today's dominating, but weakening, thunder-foot media giants and give way to an emergent landscape of vibrant, flowering and taproot-like ventures which will add texture, balance, and colour to today's civic discourse.
We are already seeing some great examples of new indie digital media outlets though again, the large majority are male-led. The list includes  The Narwhal, Taproot, Edmonton, Working it Out Together (WOIT), The Logic, Rabble.ca, The Pointer, Indian and Cowbo, The Sprawl, Media Indigena, The Public Record, and The Deep.
History is full of examples of the power of the pen.
If you are keen to make a difference and help drive much needed systems change but not prepared, or in position, to start your own news media enterprise, consider at least emailing your local MP and ask them to advocate for a gender-based analysis of media ownership in this country, and the incorporation of a "set aside" in this fund that will ensure the advancement of women-owned media outlets.
Our hopes for a future gender-just world just might depend on it.
---
---
Related Articles from LiisBeth!
https://www.liisbeth.com/2019/02/20/writing-under-his-name/