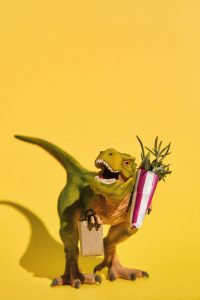 VIEWPOINT
Mountains of private sector led studies and a handful of task forces over the past ten years on how to unleash the power of women entrepreneurs…and we are no further ahead. In fact, the 2017 McKinsey study on gender parity in Canada identified that Canada had "extremely high inequality in five out of fiftteen indicators."  One of those was women's entrepreneurship. According to the study, it will take us 180 years to reach parity in terms of creating an environment where women entrepreneurs can thrive as well—or as easily—as their male counterparts.
One of the reasons for this disappointing rate of progress, in my opinion, is the fact that we have allowed a handful of powerful, privileged people, girl-boss celebrities and Bro' tech voices to have an outsized impact on how we view women's entrepreneurship. The learning here is: women entrepreneurs are not mini-men entrepreneurs. A woman's lived experience in a kyriarchal world is entirely different than a man's and thus, not surprisingly, so is their approach to venture design and growth. Instead of developing programs and policies designed to homogenize and encourage women entrepreneurs to learn how to proceed like unencumbered, entitled tech-dudes, it's time to recognize, celebrate, and amplify our uniqueness.
And here's the good news. This might finally happen.
This summer, the Canadian government launched a competitive bid process to establish an independent Womens Entrepreneurship Knowledge Hub fuelled by a hefty $8.62 million dollar budget over three years. The application must be be consortium based and led by an academic institution. The goal? Take off the Tom Ford aviators and see things as they really are. 
Grant opportunities like this don't happen often so it's no surprise that the competition is fierce. The assessment criteria includes points for things like research credentials, large project management skills, plans for long term financial sustainability, and the ability to leverage technology. Applicants must also demonstrate some level of prior engagement and knowledge of women's entrepreneurship in Canada, the ecosystem that supports women entrepreneurs, plus experience working with diverse, intersectional groups of women.
All useful criteria on which to base a decision.
But…let's face it. If we truly want to see different results from the past, it's the leadership style of the lead applicant team that matters most.
When it comes to awarding big government contracts, we tend to go for thigh thundering T-Rex's bearing gifts. The bigger and louder the better. We think someone famous, aggressive, with corporate connections who is chummy with the 1% will help get things done.
But if we want a different result, we need a different approach. Like Dandelion leadership.
In feminist and activist literature, the natural characteristics of the lowly dandelion is often referred to as a metaphor for the type leadership needed to advance social equity in any space, including entrepreneurship. Dandelion leaders recognize that innovation and leadership can come from anywhere, not just the tip of the economic iceberg. Dandelions are democratic, humble, agile, and responsive to their environment. They don't care where they grow. They are everywhere. Farmer's fields, a gated community lawn, or between cracks in sidewalks. They deeply understand the concept of inter-independence because without it, they die. They help nourish and ripen challenging ideas. They detoxify. They encourage others around them to flourish as opposed to expanding their own empires. And at the same time, they are not afraid of revolution. Imagine a field overrun with dandelions!
Imagine an economy fuelled by feminism. 
Canada has lagged in its ability to productively support women entrepreneurs because this diverse and heterogenous community is still greatly misunderstood and misrepresented. Moving forward, one way to avoid this is to ensure research and collaborations engage grass roots organizations, feminist leaders, and the kaleidoscope of main street female entrepreneurs in purposeful ways. No more tokenism.
This will take a leadership team that knows about creating safe environments. People who can harvest and include learnings from the fringe. An open minded team who is understands collective impact theory. Someone willing to challenge the current dysfunctional sacred cows of entrepreneurship and innovation—perhaps throwing them out all together.
The decision regarding who gets to lead the hub will be announced in October. I can't wait. 
And I, for one, will be rooting for the dandelion team who is able to take root in depleted spaces and encourage generative growth.

LiisBeth Founder & Publisher
THIS WEEK ON LIISBETH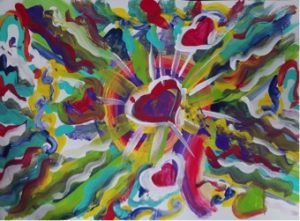 What We Are Talking About When We Talk About White Privilege: Themes From the White Privilege Conference in Toronto
What happens when you think of white privilege? Maybe it makes you angry. Perhaps it's a subject you avoid. Possibly you become itchy and uncomfortable because if you are white (and privileged) you feel like you are to blame. If you are a member of a minority facing struggles because of race, how do you get someone to understand your barriers, challenges, and point of view?
White Privilege Conference has become synonymous with tackling widespread issues of inequality and 2018 marked the first time WPC has crossed the border for a Canadian version of the conference.
Dr. Golnaz Golnaraghi's story is a moving and inspiring account of her time at the White Privilege Conference, and includes practical ways we can move towards solutions and change. Read it here.
The four Atlanta social ventures awarded a total of $200,000 by the Sara Blakely Foundation and Atlanta Emerging Markets, Inc. (AEMI) through the Civic Impact Loan Fund.
Change Makers: A unique residency supports women entrepreneurs on the front line of social innovation
Welcome to Atlanta, the city with the highest rate of income inequality in the US. Now, thanks to the vision of Rohit Malhotra who worked on civic innovation initiatives in the Obama administration and Sara Blakely, Atlanta's most influential female entrepreneur and Spanx CEO and founder, The Centre for Civic Innovation is fostering startups who are addressing the root cause of why this inequality exists. From yoga practice for police officers to Civic Dinners bringing community members together, the centre provides financial and development support to entrepreneurs.
Adina Solomon explains how the one-year residency is measured by how much the entrepreneurs achieve – not by financial indicators. Check out the article here.
Above: Lido Pimienta, Venus Fest 2017
New LiisBeth Playlist! Time to Soar
September is here. Time to get back to initiatives, routines, and commitments sometimes left to languish as we frenetically try to enjoy our short summers.
To get back into the swing of things, Aerin Fogel, founder of Venus Fest, created a new playlist for LiisBeth to help get us back into gear! Have a listen here.
The playlist features ten artists performing at this year's Venus Fest, a Toronto music festival and concert series celebrating feminism in the arts. It happens Thursday to Saturday, September 22-24th at various locations!
FEMINIST FREEBIE! VENUS FEST PASS GIVEAWAY!  LiisBeth has two festival passes to give away to the first two LiisBethians to complete our reader survey today on September 11th! Recipients will be announced on Twitter (and notified by email).
All LiisBeth subscribers are also invited to the Venusfest Pre-Party Show and Panel which happens at the Drake Underground on Saturday, September 15th. Tickets are $12 in advance.
Feminist campers
WTF is Feminist Camp?
You can find a camp for anything: music, archery, cooking…and now, there is Feminist Camp, a front-row seat to feminist work, activism, and action beyond classroom theories. Feminist Camp is the brainchild of two women on a mission to show (mostly) college-aged women what their futures might look like. Campers meet professionals like judges, police officers, and artists who practice feminism in their jobs.
No bonfires or marshmallows, but an impromptu sing-a-long could very well erupt on the streets of New York City, Seattle, or Zambia, along with a renewed sense of direction, confidence, and possibilities. Catherine Drillis shares her thoughts from Feminist Camp's HQ, located at Ms. Foundation in NYC. Read the piece here.
LIISBETH FIELD NOTES
The RAISE Collective
The weRAISE 2018 program featured seven women-led ventures seeking capital for growth from industries including technology and consumer goods.  The #womenRAISE campaign took place over 100 days with the cohort collectively raised $1M.
"Entrepreneurs benefitted from the connections they made and to having access to the right types of capital for their specific needs." – Jill Earthy, RAISE Founder
weRAISE is now collaborating with Female Funders, a program for women interested in investing and who are unlocking capital to support female entrepreneurs. To learn about the need to increase gender diversity within Canada's investment ecosystem, check out the Women in Venture report.
The next weRAISE cohort launches in early 2019. Companies who want to learn more can visit www.theraisecollective.com
Thrive Podcast for Women Entrepreneurs
Brew yourself a cup and have a listen to this 30 minute podcast from Start Up Canada. Janice MacDonald chats with Petra Kassun-Mutch about everything from B-corp info, responsibilities of an entrepreneur, and the five values of the feminist business model canvas. Do you know what they are?
Pramilla Ramdahani, Founder of the Community Innovation Lab
NO WAY! A FINANCE CONFERENCE JUST FOR WOMEN ENTREPRENEURS!
Pramilla Ramhahani (pictured above), founder and CEO of Durham region's Community Innovation Lab saw the economic and personal transformation potential of women entrepreneurs. So she created the Refinery, a  women's entrepreneurship program that will provide technical advisory support, workshops, bootcamps, year-long intensive coaching, and co-working hub space to an estimated 1,435+ female entrepreneurs over the next three years.
The Community Innovation Lab (CiLab), is a not for profit organization currently led by an all-female staff.
On September 12th, CiLab is holding the first women-centric finance conference of its kind in the region where they will announce a significant partnership with the Business Development Corporation to advance startups and women entrepreneurs across Ontario.
If you are looking for women-led financing opportunities, don't miss this conference! It will be worth the drive to Durham.
The Conference will be held at the Co-ilab hub on 600 Rossland Rd., Oshawa. To get tickets visit: www.communityilab.ca
But how do you really feel? What do you really think?
LiisBeth has grown to over 1850 newsletter subscribers.  And we thought it might be time for us all to get to know ourselves better as a community. So we created the "un-reader" survey in that nu-uh, we aren't going to ask you about what kinds of articles you like or advertiser-centric demographic questions. We don't even advertise!
WE WANT TO KNOW: what you're thinking about, what you care about, your views on feminism, and your take on how LiisBeth can improve.
This survey takes about 12 minutes.We also understand your time is super valuable. So in return for your generosity, we will be publishing a copy of our survey results on LiisBeth so that you too, can get to know this community better!
To take the survey now, click here.
WHAT WE'RE READING 
Vivek Shraya's poetry collection, even this page is white, is a bold and personal interrogation of skin–its origins, functions, and limitations. Shraya paints the face of everyday racism with words, rendering it visible, tangible, and undeniable. (Arsenal Pulp Press, 2016) "A provocative meditation on what it means to grow up anything other than white in Canada, tackling institutional racism and sexual identity from a unique viewpoint, all delivered with astute observation and trenchant insight." — Rollie Pemberton, former Edmonton Poet Laureate
Joyful Militancy: Building Thriving Resistance in Toxic Times by Nick Montgomery and Carla Bergman is not what you might expect given the title. While this hard core left of centre book clearly advocates for change through activism, it has a unique perspective on this type of work and issues experienced by those working in the thick of it. If you have been growing tired of resisting Trump, Ford, and other various forms of oppression, injustice or new policies that create more barriers rather than remove them, this book serves as a bit of a pick me up.
IN CASE YOU MISSED IT 
That brings us to the end of our September newsletter. The next website refresh and newsletter is scheduled for October 15th, 2018.  
Did you read something of value in this newsletter?
LiisBeth is the only media voice in the world which supports the work of feminist entrepreneurs and innovators. We are 100% reader supported. If you love what we do, become a subscriber to LiisBeth! We humbly remind you that subscriptions are $3/month, $7/month or $10/month.
We are now also on Patreon!  You can choose to donate to us there!
Funds go directly towards paying writers, editors, proofreaders, photo permission fees, and illustrators. Building a more just future requires time, love—and financial support.
Enjoy September. Peace out.
Petra Kassun-Mutch                                                  Lana Pesch
Founding Publisher, LiisBeth                                  Newsletter & Associate Editor