What do LGBTQ2+ businesses contribute to Canada? How many are there and what do they do? What challenges do they face? 
Nobody knew, until Canada's LGBT+ Chambers of Commerce (CGLCC) conducted the first ever survey of the queer entrepreneurship  landscape in 2019.
The survey found that Canada's 28,000 LGBTQ2+ owned businesses generate more than $22 billion in economic activity and employ around  435,000 Canadians. 
Yet, they face unique and significant challenges, and according to the chief-operating officer of the CGLCC, Dale McDermont (he/him), were hit "not just differently but harder" by the pandemic.
When COVID-19 hit Canada, many queer business owners found little to no targeted support for LGBTQ2+ businesses, primarily as a result of their size .  Most LGBTQ2+ enterprises fall into the micro category, which are businesses that have less than four waged people working within or less than $40, 000 in non deferrable expenses. 
This results in a disproportionate impact on their businesses, including a significant number of closures. 
Who is Looking Out for Queer Canadian Businesses?
The CGLCC's survey, done in partnership with Deloitte and soon to be released, found that one in four respondents said their LGBTQ2+ ownership resulted in loss of business due to their identity; one in three indicated that on at least one occasion they hid that they are LGBTQ2+ owned to protect themselves against potential losses. 
Nine months into the pandemic, and for the first time ever, Canada's 2021 budget declared LGBTQ2+ businesses as one of the diverse communities that will benefit from the $100 million targeted for the Small Business and Entrepreneurship Fund. Previously diverse communities included Indigenous, Black, and women-owned businesses. 
This was good news for the CGLCC, which was founded in 2003 and has the data that demonstrates that LGBTQ2+ businesses are a "really sizable part of the economy." 
McDermont says they can "highlight the struggles and advocate for the community" as Canada prepares for its post-pandemic recovery, but the targeted funds are crucial. Often minority groups "fall through the cracks" with general funding, but the CGLCC is striving to ensure that this much needed finance is delivered to the LGBTQ2+ community "as quickly as possible."
The funds to assist LGBTQ2+ businesses have been allocated, although details of how it will be distributed and to whom have yet to be released. 
For queer businesses who were struggling with funding and support even before the pandemic, this has meant getting creative with how they do business.   
When Small is Too Small
Before the pandemic hit, Common People  was not only a general store featuring crafts by small makers, but a "community space where folks could gather for workshops, fundraisers, and events." hosted every month, co-owner Kaela Malozewski (she/her) told LiisBeth. Malozewski and her fiancée, Steph La Posta (she/her), launched their Toronto-based store in late 2017. 
Malozewski said they consider themselves a micro business, though the government sees them as a small business — and this compounded the challenges they faced during the pandemic.
Malozewski and La Posta received less than $600 in rent support from the Ontario Government and did not qualify for any other supports due to the discrepancy between micro and small businesses. For instance, they did not meet certain criteria  —such as having a payroll of over $50,000 a year. Even at their busiest, they had only one employee in addition to themselves. 
Kaela said the whole process trying to get support was "disappointing and very frustrating" and they "felt like [they] weren't being acknowledged or heard" by the government that was meant to be helping them. In December 2020, Common People closed their brick-and-mortar shop in Parkdale and moved online, where they will remain for the foreseeable future. 
Though the co-owners and fiancées say the pandemic has been exhausting, the community they built pre-pandemic has supported them "from the start with their encouragement, purchases, and messages of love and support."
Pandemic Sex Play
Kira Gregory (she/her) founded Toronto-based Shop Fleure just before the pandemic hit and was also unable to qualify for any relief grants. 
The queer-friendly online space sells luxury lifestyle products and intimate sex toys to help individuals "explore their inner sensualities and embrace their true selves by way of pleasure." 
Gregory says she would have "[loved] to see more support specifically for LGBTQ2+ small businesses such as programs or grants that specifically apply to this community." Though the pandemic has kept Shop Fleure "in the shadows" due to advertisers filtering or hiding anything that "remotely covers topics of sexual health, pleasure, or sex work" and many small businesses  —including Shop Fleure — struggle to get started due to this inability to post advertisements. 
Self-care became a much-discussed topic as the world stayed in their homes, so Gregory found the plus side to her industry was that "the world of self-love and pleasure has been in the spotlight during lockdown," even though, as the owner of a self-love business, Gregory struggled. Without a large team, the work fell into her lap, and it took a toll on her mental health. 
Where the government and media platforms disappointed her, however, Gregory's community provided tremendous support, which has been heartwarming and better than anticipated. 
For now, Gregory said she is taking it one day at a time, remaining hopeful, and taking rests and breaks when needed.
A Queer Village, Online
McDermont told LiisBeth that "unique challenges require unique solutions."
Pax Santos (she/her) started a non-profit business during the pandemic when she felt the void of queer spaces and missed the connection she found there. 
Disappearing queer spaces have been a growing concern among the community and many LGBTQ2+ people found themselves uniquely isolated. 
Santos founded QT, the Queer Toronto Literary Magazine, to elevate and celebrate queer voices in Canada and recreate the physical community spaces that had wilted during lockdown online. 
Queer bars, cafes, restaurants, sports leagues, and cultural activities take on an oversize importance in the queer community as places to find and meet friends, form family, nurture voices and identity. 
When Pax looked for government support to launch her non-profit, she said there was nothing. 
Yet, QT found its digital footing to create the sense of a shared space when a physical one was not possible and grew to a nine-person volunteer team and a thriving community readership. 
Since QT is a fledgling business, they rely on volunteers and donations; while memberships are $20, QT believes "finances should never be a barrier to community engagement" and offers a no-questions-asked sliding scale. 
The priority is community.
Community for Recovery
As Canada moves into the recovery stage, queer businesses continue to struggle. While financial support from the government has been announced, it's unclear how the support will be distributed and to whom. It's also unclear if the support will continue and for how long. 
The CGLCC's message during this time is clear: to encourage the government to move forward supporting LGBTQ2+ businesses, and in particular micro businesses, like Common People and Shop Fleure, as well as startup ventures which launched in response to the distinctive challenges of the pandemic. 
With targeted recovery support, the LGBTQ economy has at least a fair shot of making a comeback at the same pace as the rest of the economy, especially with the strength of the community behind them.
McDermont says that LGBTQ2+ businesses are a safe space where queer people often find safety and support in their community, and it is through these shared experiences that LGBTQ2+ businesses will overcome the challenges of the pandemic and reach the potential they dream to achieve.
"As we look at diverse communities, entrepreneurship and creating businesses, what we need to focus on is supporting entrepreneurship in diverse communities and overcoming these unique challenges are the stories we need to hear."
"As a business owner, one of the cool things about trying to keep a place like this alive is it forces me to be really creative at the end of the month. It forces me to invent things out of necessity. Some of the things we invent become a huge part of what we do." –Savoy Howe
Read More »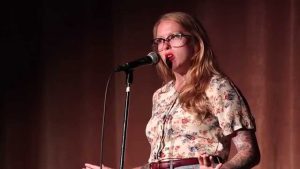 A workshop for entrepreneurs on queer- and trans-inclusivity teaches participants how to be better allies and better their businesses.
Read More »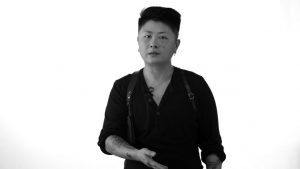 Kacy says the queer fashion scene is begging for new entrepreneurs to enter the market. But forget about mainstream start up ecosystem support.
Read More »