The Best of Rabble–Curated by LiisBeth
In our roundup this month, we're sharing content from Rabble that looks at different themes, ideas, and conversations that feminists are engaging in right now. As a feminist, womxn's entrepreneurship publication, we're interested in what the feminist movement—and the action resulting from it—looks like at the moment. Here are our top picks for Rabble content that dives into this.
Trudeau's fake feminist foreign policy targets progressives
As the headline suggests, this Rabble article looks at how the Trudeau government's broader foreign policy is decidedly non-feminist, and their "feminist" marketing legitimates those policies.
The article looks at how the Liberal government has responded to some key feminist foreign policy issues, including its opposition to negotiate a treaty to abolish nuclear weapons, remaining silent on the feminist win in Bolivia, and trying to oust a Nicaraguan government in which women hold half of all cabinet positions and 45 per cent of the legislature.
Building grassroots, decolonial, intersectional feminism
In this episode of Rabble's Talking Radical Radio podcast, writer and media producer Scott Neigh interviews Angela Marie MacDougall and Jennifer Johnstone, about Women Deliver—an international non-governmental organization focused on gender equality and women's rights they have cofounded together. We also hear from Rhiannon Bennett, a Musqueam woman and the decolonization and accountability consultant for Feminists Deliver.
Through the podcast, we hear about the work Women Deliver has done, especially during the pandemic. This includes online public education events focused on things like anti-Asian racism, anti-Black racism in Canada, decolonization in the age of reconciliation, and most recently one called Towards Liberation: Beyond 21st Century Capitalism featuring luminaries like Angela Davis, Pam Palmater, Harsha Walia, and Erica Ifill.
'Take Back the Fight' should be mandatory reading for young feminists in Canada
In this book review by Vancouver writer and organizer Rayne Fisher-Quann talks about why Nora Loreto's new book Take Back the Fight: Organizing Feminism for the Digital Age is "a manifesto, a scathing criticism of the status quo, and a call to action for the next generation of feminists all in one."
Fisher-Quann talks about how Loreto's book covers everything, and "meticulously examines Canadian feminism's past, present and future," creating a blueprint for feminist movements in the modern age.
---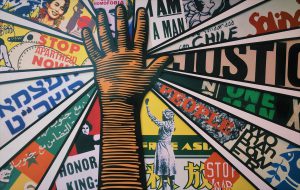 These are radical times. And that calls for radical governance. Is your enterprise up to the challenge? Is your board?
Read More »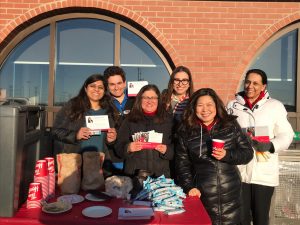 "You put yourself out in front and say, "I would like to represent you and here's what I stand for." –Mary Ng
Read More »