The opportunity to review CV Harquail's new book was not one that I was about to take on lightly. I waited. I was not about to let distractions of an academic semester interfere with this anticipated good read. My hunch was that this was a book that I would appreciate more with time to reflect on the lessons learned. Feminism: A Key Idea for Business and Society was worth the wait.
In the quiet of a lakeside cottage, I began to read. Then I began to write. My copy is now littered with notations, highlighted sentences and questions that I will savour in hindsight. Like a timestamp of feminist endurance, the last time that I marked a document this same way was when I digested the 1988 Proceedings of Canada's first "Women in Management" conference. Once again, there was much to absorb!
Acknowledging unrecognized feminist thought leaders and contemporary writers, this book offers readers a compendium of well-researched topics and convincing arguments about why feminism, equality, and capitalism must be companions:
"Once you learn to look at the business world through a feminist lens, everything you think you should do and that you might do to grow your people and your business will change. You'll never be able to un-see oppression, and you'll never again be able to accept the status quo as 'good enough,' much less as 'good,' period. You'll no longer feel tempted to sit back and let others take up the challenge of advocating for justice, or leave it to others to envision and lead us towards a future where everyone flourishes."
Harquail's labour of love has moved feminism from the dimly lit sidelines of management theory to the centre of leadership practice. How far we have travelled. I could not help but reflect on being told during my doctoral studies, "It's fine to focus on women entrepreneurs, but feminism has no place in management research."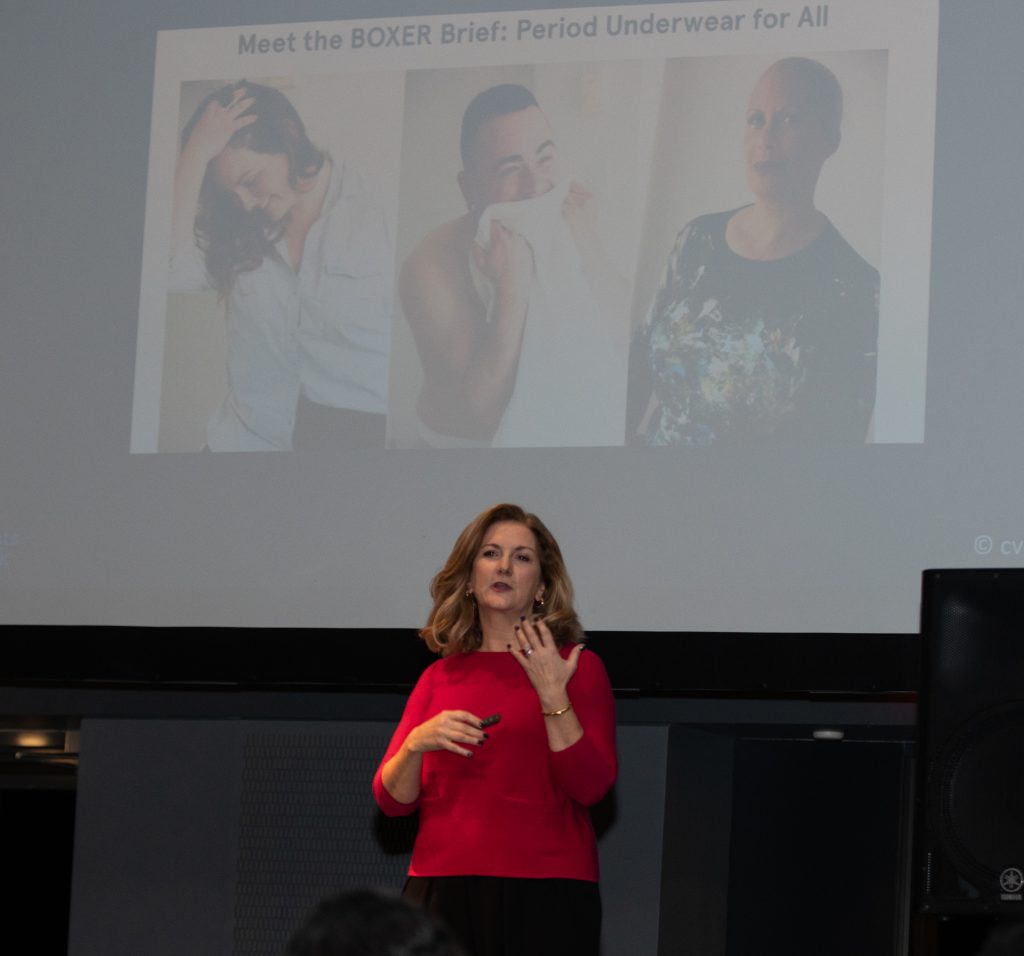 LiisBeth readers may be surprised to learn the degree to which feminism, feminist theory, and feminists impact our lives. While acknowledging that unconscious biases are ever present, Harquail led me through different perspectives that seek to "un-see" oppression, shining spotlights on alternative feminist perspectives and explaining what feminism has done and can do for business. I felt that her ideas respect the unrecognized contributions of countless feminists who work, every day, for equality within large and small organizations. And like a well-trained scholar, Harquail took care to honour feminist thought leaders and researchers who paved the way for many contemporary management practices.
Unearned privilege, earned expertise, flourishing, kyriarchy, and her five principles of feminism (equality, agency, whole humanness, interdependence, and generativity) are explained—ideas that strengthen management, entrepreneurship, and the care economy. I thought that each was brought into perspective through multiple truths, feminist standpoints, and contradictions.
This left me pondering about how I can better reflect feminist values in my own work, and how entrepreneurship research still has much to do to lift up the voices of the marginalized.
This book will be of interest to all aspiring business and entrepreneurship students, executive teams, and changemakers. An opinionated book that is jam-packed with practical ideas about why feminism needs to be taken seriously by the business world, you'll learn about different perspectives that will help you to position your own thinking in the workplace. Collectively, the conversation about feminism and business has moved to a higher level. This includes a leap closer to understanding how businesses can better balance profit-seeking behaviour with equality and justice for all.
Harquail invites readers to walk beside her as she explains foundational and emerging concepts of contemporary feminism. By the end of the book, I felt a renewed sense of confidence about my understanding of the tenets of feminist leadership.
This primer on feminist leadership provides food for thought by a master chef. As a white, privileged scholar, consultant, and mother who has written about entrepreneurial feminism, gender, and management for over 30 years, I consider this work among my best management reads to date. Thank you CV Harquail!
About the reviewer: Dr. Barbara Orser is the Co-author, Feminine Capital. Unlocking the Power of Women Entrepreneurs (Stanford University Press, 2015 with Catherine Elliott), and a full/Deloitte Professor, Telfer School of Management, University of Ottawa, Canada.
---
Did you enjoy this review? We are a 100% reader supported media enterprise.  Please consider becoming a monthly subscriber donor.  The world needs more feminist media! [direct-stripe value="ds1554685140411″]
---
Related Reading
https://www.liisbeth.com/2017/08/17/uber-feminist-enterprise/
https://www.liisbeth.com/2018/03/15/another-brick-in-the-wall/