All businesses need money to turn the wheels. Here are eight venture funds that target women entrepreneurs.
Article written and submitted by Ellie Wainaina, Kenyan Freelance Writer
It's 2016 but women still struggle to obtain financing for their businesses. Research shows that companies headed by men will receive over 95 per cent of all investments made in business. Given it's 2016, this is highly disappointing.
Perhaps one of the major reasons why funding for women-owned businesses is so difficult to obtain is the number of women in senior positions. Women only make up 15.4 per cent of CEO positions and hold 33 per cent of senior management positions. Fewer women in senior positions means fewer women with the means to become future angel investors or partners in investment firms.
Based on the law of averages, men are more likely to find it easier to get the financing they need from investment companies than their female counterparts.
As a female entrepreneur, starting and operating your business may end up being an uphill battle. However, you can get the financing you need by taking advantage of financial resources more readily available for women. Here are some of the resources:
1. The Eileen Fisher Women-Owned Business Grant Program
The Eileen Fisher Women-Owned Business Grant Program awards $120,000 for up to 12 recipients each year. Therefore, the minimum you can get from this grant program is $12,000, which will greatly help your cash flow. To qualify for this grant, your business should:
Be majority-owned and majority-led (51 per cent qualifies as the minimum).
Have revenues of less than $1 million the year preceding your application.
Have been in operation for three years prior to your grant application with financials to show.
Be founded upon the goal of creating social and environmental change.
Applications are open every year in April and May.


Kabbage is an A+ rated online lender that cares more about the health of your business than your gender or even credit history. If you have been in business for at least one year and have $50,000 or more in revenue, Kabbage is a good financial resource to explore an open line of credit.
In order to enjoy the benefits of financing from Kabbage, you will need to open a free account, then link to the online services that you use to run your business, such as Amazon or PayPal.
Once your application has been viewed and approved, you will get access to the line of credit that you need. The loan amounts range from $2,000 to $100,000. You will then be able to access the money on the go—whenever you need it.
You will have the choice of getting your loans on either a six-month or 12-month plan. In order to qualify for the 12-month plan, you need to borrow at least $5,000. The interest fees vary from 1.5 to 12 per cent, which is quite reasonable.


3. Plum Alley Crowd-Sourced Funding
What better way to find financing for your business than from other female entrepreneurs who know what it's like to struggle?
Enter Plum Alley. This is a crowd-funding site with a difference. It specializes in helping women obtain financing for their businesses from other women or men who want to advance the cause of women in business.
In order to obtain the funds, you will need to open an account, create a project on the platform by providing basic details such as your location, funding goal, and category in which your business belongs. There will be instructions along the way to help you create an effective campaign to get you the financing you need.
In exchange for the money you're given, you will offer rewards to your investors. This can be anything from a thank-you note to a pre-purchased product that you create with the financing you get.
You definitely should consider crowdfunding via Plum Alley if you are looking to avoid punitive interest rates associated with loans, but are willing to give away something for free.


4. The Union Bank Business Diversity Lending Program
While there are traditional lending institutions that will make it difficult for you to access funding for your company, Union Bank is not one of them. Through Union Bank's Business Diversity Lending Program, you can access financing of up to $50,000. You can apply online for this loan if you run a woman-owned business and actively manage at least 51 per cent of it.
In order to ensure that your business has access to the diversity loans, your business should have annual sales of less than $20 million. The company you own and manage should also be two years or older and have borrowing needs of less than $2.5 million.
Once you have determined that you meet all the set requirements, you can go about applying online for your business loan.


While the odds of you making it to Dragons' Den are very low, you can still access investors via 37 Angels, which specializes in seed stage investing. Because it's made up of over 50+ women investors, you have a higher chance of getting the financing your woman-led business needs to operate and expand. You can then pay it back with interest or offer equity to the investors.
In order to have a shot at getting funding, you need to use the Gust platform to pitch via video. The 37 Angels investors will then call you to determine if your business is a mutual fit.
If that's the case, the company, as a network, will invest anywhere from $50,000 to $150,000 into your business. Angel investors in this network can also help you raise between $500,000 to $1 million.
The decision on whether 37 Angels will invest in your business or not will come through in four weeks, which is a relatively short time. To increase your chances of getting positive feedback, be sure to apply when your business earns $50,000 to $500,000 in revenue. It will be much better for you if your company is valued at $2 million to $6 million, and if you're able to make the pitch in person in New York City.


6. Kickstarter's Crowd-Sourced Funding
If you are looking to dip your entrepreneurial toes into the creative arts or technology industry, then Kickstarter is the online funding resource you should explore. Kickstarter is one of the largest crowd-funding sites online. In 2013, Kristen Bell, the star of the Veronica Mars TV series, and director Rob Thomas, took to the platform after getting rejected by Warner Bros. Through Kickstarter, they sought alternative funding for the Veronica Mars Movie Project and requested people to help fund the film.
Guess what? People did!
The Kickstarter project ended up raising over $5.7 million from more than 91,500 backers. The fact that the movie ended up being made is a testament to the power of crowd-sourced financing for entrepreneurial projects. So, what's stopping you from doing the same? Why shouldn't you enlist the help of internet strangers to fund your business dreams?
Make sure you take the time to familiarize yourself with the Kickstarter platform. Sign up, create a project, and determine which category your business lies. Then go about writing details about your business product, state your funding goals and deadline, and wait for donors to fund your entrepreneurial ventures. Most successful projects tend to raise under $10,000, so no dream is too small.
You can offer rewards in return for funding that is given to you. It could be something as simple as a copy of the product item you end up creating, or something intangible in the form of unique experiences.
You will only be charged a fundraising fee for a fully funded project, which is always a good thing if you fall short on your financing goal.


7. Walmart's Global Women's Economic Empowerment Initiative
Your business doesn't have to be in the U.S. for you to enjoy funding resources from that country. There are financing programs like the Walmart's Global Women's Economic Empowerment Initiative (WGWEEI) that will stand you in good stead.
The WGWEEI aims to source at least $20 billion from women-owned enterprises in the U.S. and abroad. It also aims to launch and operate a dedicated marketplace for women-owned products.
Perhaps the most noteworthy aspect of the Walmart empowerment initiative for women is the grants that will be made available to you. Walmart aims to provide $100 million in grants toward women-owned businesses over a period of five years starting from 2011. Though this is the tail end of the initiative, you still have a chance to get on the funding boat.
If you have a business that will empower women in your country, and that country is covered under the WGWEEI, then you qualify for Walmart grants. Grants can range from $250 to $250,000, so there's money to be had for your business if you require financing. However, you have to submit a final impact report when applying for grants. Be sure to read the updated guidelines before you take any step in that regard.


8. Requested Donations from Reddit or Similar Sites
Just as there are many ways to skin a cat, there are also as many ways to obtain financing for your business.


Take Reddit, for instance, one of the most popular online social forums out there. In March 2016 alone, the platform had over 243.6 million unique visitors from 212 countries. That's impressive! Prior to 2009, whenever Redditors wanted to share their images, they would use all manner of platforms to do so, which resulted in compatibility complications. That was until one Alan Schaaf decided to do something about it. He created Imgur, an image hosting and sharing site that was compatible with the Reddit platform.


Originally, Imgur was meant to be a gift for the Reddit online community. However, Schaaf got serious with what he had deemed a side project and decided to develop it further for all internet users. Money was an issue. But because Imgur offered a service that Redditors really appreciated, they donated money to keep the site going until Schaaf was able to get financing from Andreessen Horowitz, a $4 billion venture capital firm. And that is how the modern version of Imgur was born.

or
Are you wondering why this story is relevant? It's simple really.
If you have an idea of how to meet the needs of a large group of people, financing should not be a problem. Just the thought that you will be able to solve a major problem is enough to inspire people to finance the development of your product.


Online communities like Reddit are a good place to test your entrepreneurship skills. The very people who donate funds to your growing business will also provide constant feedback for your product. This should help you refine that product until you have something good enough to present to major venture capitalists for more financing. Alternatively, you can use the donations you get from Reddit or other similar platforms to operate your business until you can monetize it effectively.


If you have an online product that will appeal to large audiences like Reddit, don't be afraid to ask for donations. The worst that can happen is you will get no for an answer. That's not a life and death matter, is it?


Just because the odds are against you as a female entrepreneur does not mean you should give up. Each day is a new day. As time goes by, the financing options for women in business will continue to increase. You should, therefore, take advantage of every funding resource that comes your way to start, run, and expand your business. The aforementioned resources are just the beginning.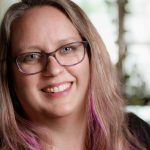 Our Voices

How a digital content company is off-lining patriarchy
Read More »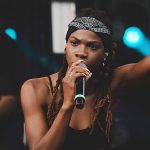 Activism & Action

International Women's Day is about celebrating the social, economic, cultural, and political achievements of women. Attend a rally. March. Listen.
Read More »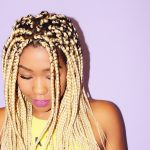 Allied Arts & Media

This week, LiisBeth invited Urbanology's Sadé Powell to curate a playlist for readers looking to reset their entrepreneurial journey—and to discover new music in the process.
Read More »