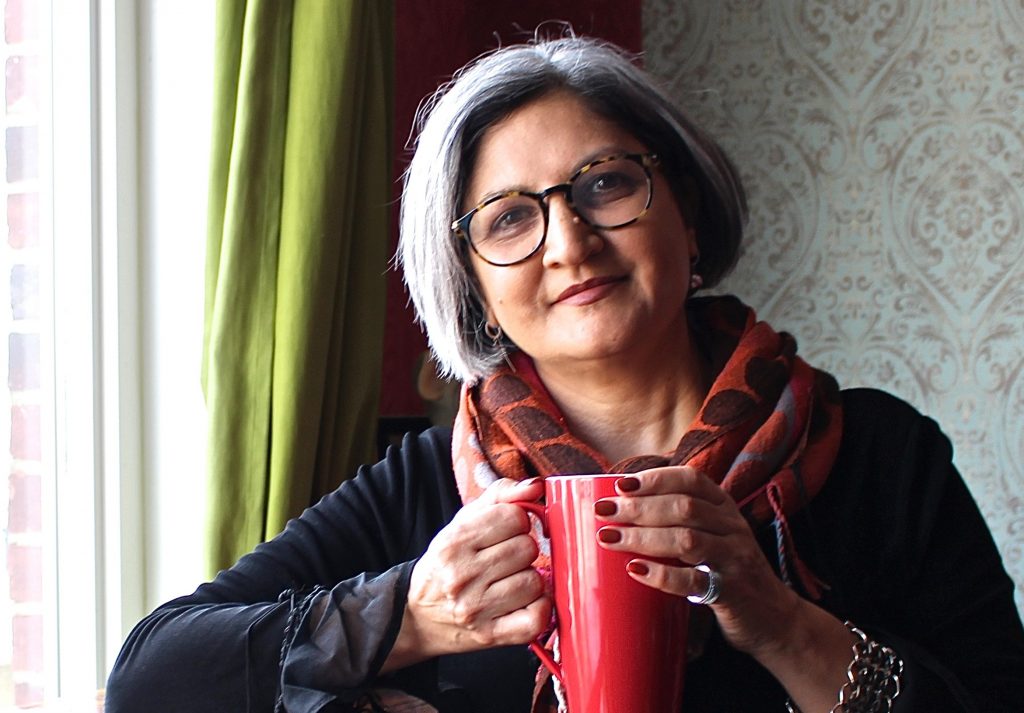 We are very pleased to announce that Seema Pabari will be joining the Feminist Enterprise Commons (FEC) as Feminist in Residence (FiR) during the month of March.
Pabari is an SEO copywriter, storyteller and digital marketing strategist who speaks five languages and runs her own consulting enterprise. She left the corporate world in 2008 to raise her child. She is a South Asian feminist entrepreneur with her own consulting enterprise and the founder of Tiffinday.com, an independent Canadian food business that specializes in delicious and healthy vegan South Asian stews. Tiffinday is a certified B-Corporation and conducts its business with respect to people and the environment. Check out how they measure their impact from an environmental standpoint.
Liisbeth recently had a chat with Pabari to get her thoughts on the importance of shaping the next generation of feminists, why we need to outlaw the word 'mompreneur' and how her unique business perspectives will add to the growing resources in the FEC.
LiisBeth: Why does feminism matter today? 
Women play greater roles in childcare and caregiving. Our choices, whether they are professional, personal, financial or social, remain framed by this fact. It leads to a perspective that is drastically different from men, and feminism lends voice to this difference.
LiisBeth: How has feminism influenced your choices in starting Tiffinday and your SEO enterprise?  
I left the corporate world to raise my seven-year-old child as a single parent; my employers were not open to flexible hours or remote working arrangements. International travel obligations would have required a live-in nanny to raise my son, and none of that was palatable to me, so I delved into entrepreneurship for flexible hours. I wasn't working full-time in the beginning and I needed to supplement my income so I started a second business, a social enterprise called Tiffinday. It used to be a lunch delivery business, where I only worked from 10:00 a.m. to 2:00 p.m., which allowed me to be home when my son came home from school.
Feminism directly influenced these choices because I remained determined to make the work fit into motherhood and not the other way around. Looking back 12 years, I am glad I did this. I never missed school concerts, sports meetings and parent-teacher nights. My son has grown into a well-adjusted, healthy, respectful, politically-engaged teenager and is now attending university to study biology. I take solace and full credit for this being my biggest and most successful life endeavour.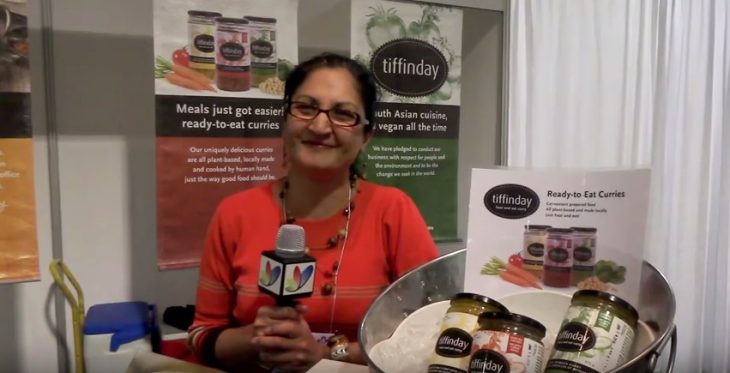 LiisBeth: What is the biggest lesson you learned when you transitioned from working in the corporate world to being an entrepreneur?
Working women tend to forget–or we try to justify or be apologetic—about our roles as mothers or caregivers. I'm not the mother of a young child anymore but I have an elderly mother who needs looking after. I'm 56 years old and when I look back, I see how much I tried to justify to my employers and the world that I need extra attention because I was woman. At this stage in my life it's like…enough. I couldn't care less. I'm a mother. I'm a caregiver. This is my life and everything needs to fit around my priorties.
I've just now learned how to not apologize for any of that. I want the younger women out there to appreciate what this means. Looking back, I was lucky that I made the decision to make my son a priority. We should take pride in our feminism and our roles as custodians of the social order of the world. I don't think we should apologize for that. We should work with that.
LiisBeth: How did your decision to spend more quality time with your child influence him?
He is a feminist man. And there was no way he would have grown into that if I wasn't an influence in his life. The next generation of men need to be raised with these values in mind. If you leave it up to men, they won't do it. Women have to shape that.
He saw a single mom working really hard and he understood the injustices that happened in my life; how I had to work twice as hard as anybody else. He saw all of that and now he is a feminist man and I'm so proud of that.
LiisBeth: Are there any specific examples of feminist business practices about your work you can share?
I started Tiffinday as a social enterprise specifically to be a company for women like me who had children and limited time for work. The business is no longer what it used to be but it's still a social enterprise. I have two sales reps and the first thing I said when they came on board was: I'm never going to ask you how many hours you work or when you work. This is the job; make your own hours and let's see how it goes.
It's something I would have loved to have heard from my boss when I was in the corporate space.
My concern is not about hours. My concern is if we are getting the sales, what are the barriers to success, how can I help.
LiisBeth: What were some of the challenges you faced as an entrepreneur? What systems or policies need to change to enable entrepreneurs in the future?
Through entrepreneurship as a woman and a mother, I encountered the detestable term "Mompreneur." I no longer remain silent when I hear this term because it is offensive, and something male entrepreneurs do not encounter. These business ventures represent my main sources of income. Motherhood forced me to use my time productively, and both businesses make six-figure revenues each, today. They may not be million-dollar ventures, but they are profitable, and adding jobs and a tax base to Ontario's economy.
I can give no thanks to the bankers and investors who labelled me a candidate of lower stature, perceiving me as someone who was pursuing a "hobby" or "side-gig" simply because I opted to work around the needs of my child. I want to see women stop using the term Mompreneur. I want financiers to understand that entrepreneurs do not grow successful enterprises from the hours they put in. I grew mine by working extremely smartly during the hours I had to invest in my business.
LiisBeth: Did you sacrifice anything when you made the change from working in the corporate world to entrepreneurship?
I sacrificed financial security at first, however we too often only look at the values we gain as financial. What I gained was the valuable time with my son. I'm glad I didn't give up the love of being a mother for the love of being an entrepreneur. As much as I sacrificed something I gained something and I think women should look at that, and not ignore that. Balance the two and don't apologize for it.
LiisBeth: What expertise and wisdom will you be sharing in the Feminist Enterprise Commons?  
Search engines have been around since 1997. Google's search engines started gaining traction in 2004, and I entered this field of marketing in 2006. Google changes its algorithm more than 600 times a year. It means nobody is a true SEO expert; continuous learning is the norm. Men dominate my field of marketing. Even though I know they are in learning mode, just like me, men tend to sell themselves differently from women.  I can talk about some of this.
I pitch my SEO consulting services to new clients several times each month. 50 percent of the time, I lose to other (male) competitors. However, I normally see 75 percent of those clients return between 6 and 12 months later for a second opinion. Why? Because the person or agency they hired over-promised and under-delivered.
---
Did you enjoy this story? Learn from it? Help us publish more by considering a small donation. LiisBeth Media is women-owned/women-led and 100% reader supported. [direct-stripe value="ds1577108717283″]
---
Related Articles
https://www.liisbeth.com/2019/12/17/welcome-to-the-commons-meet-the-first-feminist-in-residence/
https://www.liisbeth.com/2019/09/24/brewing-up-a-revolution/