Where to look for quality investment and financial advice as a female entrepreneur.
Dear LiisBeth,
When I was looking to hire Bay Street financial experts to review pro formas for my $1.5-million enterprise, all they did was try to talk me out of it. They said, "What about the impact on your family, ovaries, and work-life balance?" They wondered why I would want to risk my hard-earned net-worth to "chase a big dream." They couldn't see that I saw this venture as a terrific investment that was well within my risk tolerance. Besides, it's my call to make. They even suggested that if I wanted to run a business, I should start a quaint little retail store instead. I could not believe what I was hearing. Where can I find top-notch financial professionals and investors who believe in me?
Signed,
Fed Up
Dear Fed Up,
Don't you just love it? Many of these same players complain women don't go "big enough" and then refer to statistics that less than three percent of women entrepreneurs in Canada have enterprises with revenues of $1 million or more. Policy-makers see this economic opportunity, but suggest we can close the gap by giving women "more training." Seriously?
Meanwhile in the real world, when women entrepreneurs are ready to launch a fast-scaling enterprise that needs significant capital, investors and lenders look at them like they're crazy. In fact, they even try to talk women down into something "more their size" (read: gender).
Can you tell we've been there, too?
The short-term solution is to seek out other women entrepreneurs who have founded scalable, larger ventures and ask them to refer you to investors or lenders they've dealt with. We also recommend you contact one of the many new women's venture capital funds like SheEO in Toronto or Women's Venture Fund in the U.S. and ask them for referrals. Also consider applying for their funds as well.
In the long-term, we need to all work together to change investor and lender perceptions about women entrepreneurs. We suggest you carefully consider whose advice and money you use. It's very important to find the right financial advisor who is also a strong supporter and believer in your plan, someone who will confidently introduce you to potential partners or angel investors at the early stages. You may have to kiss a lot of frogs, but it will be worth it when you find the right fit.
Take your time. And run far, far away from people who think women entrepreneurs are only investable if they are launching early childhood centres, jam companies, or hair salons. They're likely to be the ones who question your every move as your business grows.
Good luck and we look forward to an update!
–LiisBeth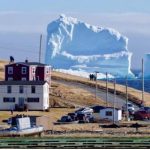 Allied Arts & Media
Catherine Bush argues all fiction is climate fiction.
Read More »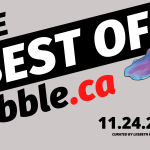 Rabble Roundup

The Best of Rabble–Curated by LiisBeth In our roundup this
Read More »
Our Voices
Immigrant Women in Business (IWB) strives to lift up and empower new Canadians venturing into
entrepreneurship
Read More »