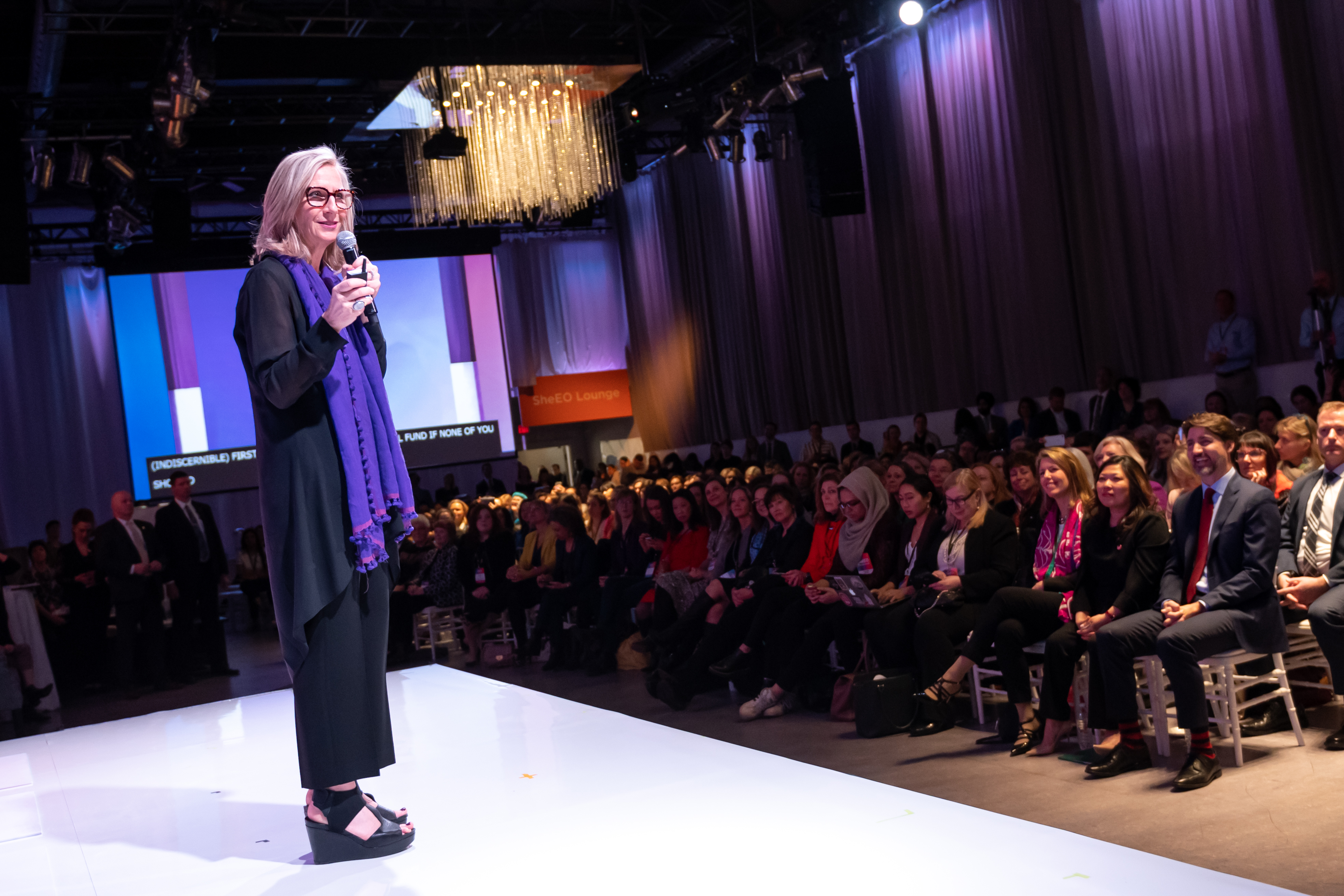 A flurry of COVID-19 related conference cancellations this week didn't stop more than 600 women entrepreneurs and 93 speakers from attending the first SheEO Global Summit held in Toronto on Monday, March 9.
It was just too important to miss.
SheEO is an innovative, feminist-forward, Canadian-based initiative designed to propel women and women-identified entrepreneurs and their enterprises to the next level. Vicki Saunders founded the organization out of frustration with both the "women are just mini-men" approach of existing male-dominated startup programs, as well as her lived experiences as an entrepreneur and mentor. She decided enough was enough.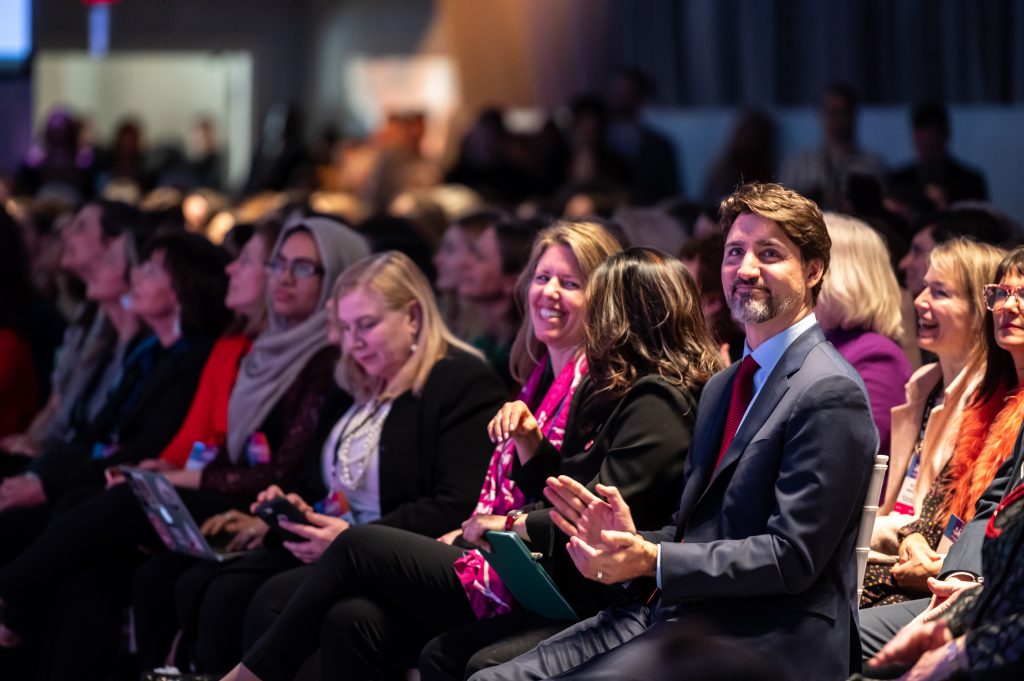 "Everything is broken. What a great time to be alive." –Vicki Saunders
The first SheEO event, just over seven years ago, consisted of just 10 entrepreneurs plus a handful of women mentors sitting on pillows in a circle in a small university meeting room. The plan was to meet once a week. During that time, participants shared their experiences, hopes and dreams in a space that acknowledged their experiences and authentic selves. They strategized, shared skills, collaborated. As a result, they made surprising, unparalleled progress in a short time. The experience was transformational for all who participated, including Saunders.
The next step? How to scale this experiment so that many more women leading businesses could access a support network that truly worked.
Today, SheEO operates in five countries with 70 more in the pipeline. It has funded 53 ventures (the average loan being $100,000 per venture) and, globally, it has more than 4,000 activators or mentors who also donate to the fund. Its work has been featured in mainstream press around the world.
What started as one woman's conviction—that if systemically oppressed women entrepreneurs were unleashed from systems that were never built by them or for them, they could have significant impact on the growth, strength, and character of our economy (an estimated $150 billion in Canada alone) within five years—has turned into a global movement.
And that has led to serious government attention.
The opening day of the SheEO Global Summit attracted politicians and diplomats such as Prime Minister Justin Trudeau; Mary Ng, Minister of Small Business and Export Promotion; Elizabeth Dowdeswell, Lieutenant Governor of Ontario; and Isabelle Berro-Amadeï, Ambassador of France and Monaco.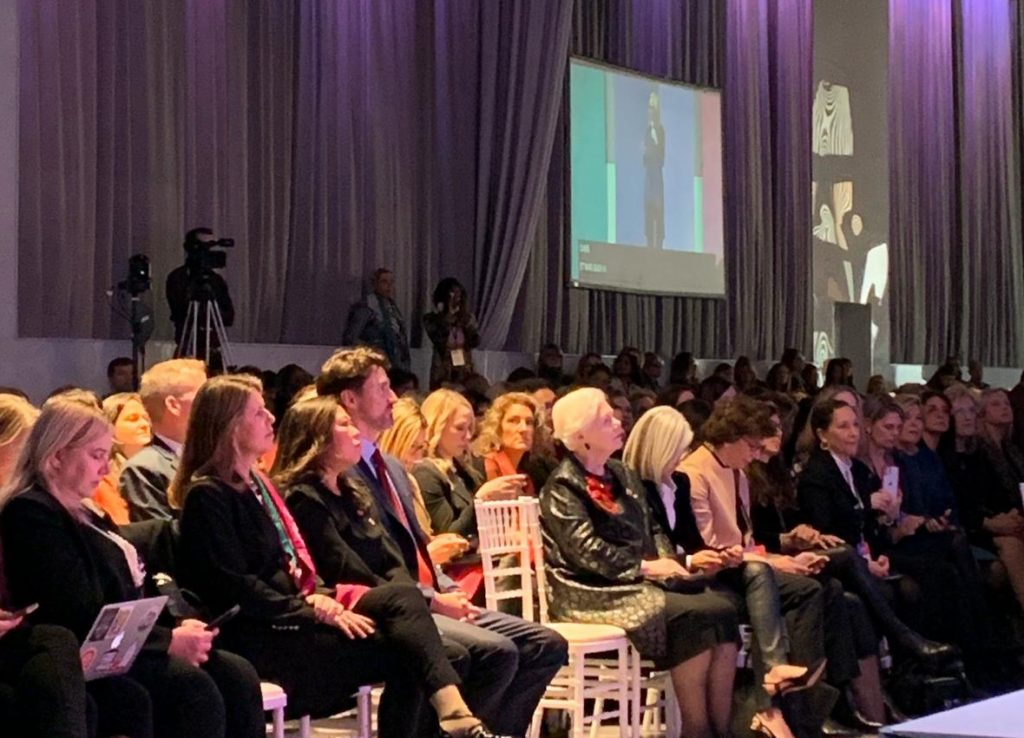 In 2018, the Canadian government committed to investing more than $2 billion in research, policy development, and support (The Women's Entrepreneurship Strategy) for Canada's estimated 1.3 million women sole proprietors, small business owners, and startup founders. In making the announcement, Prime Minister Justin Trudeau said, "It's not just about the fact that we need the full participation of women in today's economy. It's also about the fact that women entrepreneurs bring forward fundamentally different solutions than male entrepreneurs."
Join PK Mutch outside of the Liberty Grand for an interview with Minister Mary Ng about what's next for the Women's Entrepreneurship Fund (WES) and her thoughts on challenges facing women entrepreneurs in Canada. 
SheEO's summit agenda delivered practical advice to women entrepreneurs on topics such as growing globally and building a productive relationship with your bank as well as action workshops where participants and SheEO founders collaborated on developing strategies to overcome current business challenges in real-time.
It also offered provocative sessions on feminist business practice, decolonizing systems, and emergent economies. The summit provided on-site child care as well as a quiet room to decompress, reflect, and decide what you need to leave behind so that it can no longer hold you back.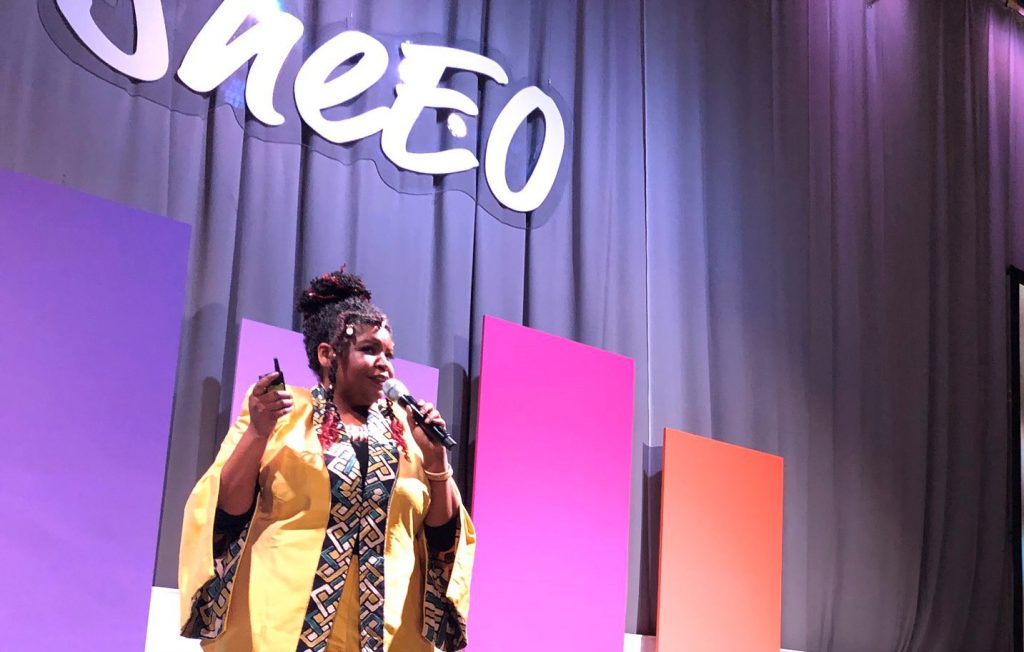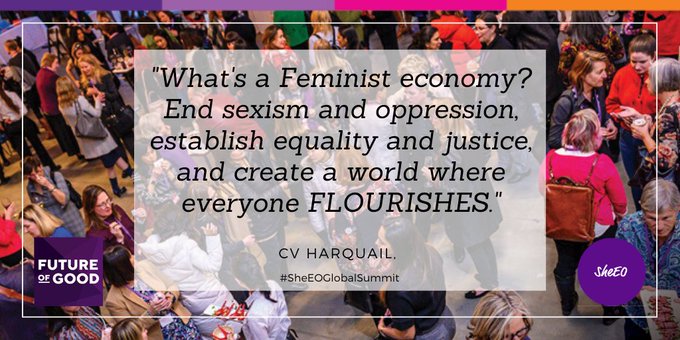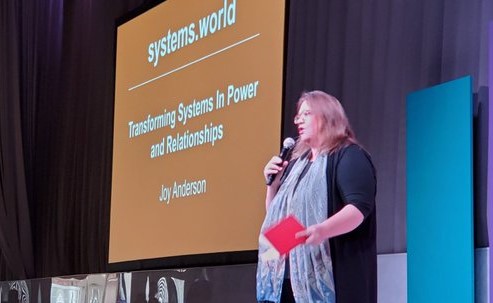 The summit drove this home:
There are lots of traditional business conferences and neo-liberal incubator and accelerators led by patriarchal, privileged dudes (and a few like-minded women) who still believe their recipe for success is relevant, which is to focus on disruption at all costs and finding the next billion-dollar unicorn enterprise at the expense of all else.
But to collectively flourish, we need women and all women-identified entrepreneurs of all genders to flourish. We need women-identified leaders creating the next-gen powerhouses that are truly inclusive and capable of generating fair returns, fair wages, and strengthening community and planet. And we need organizations like SheEO Global Summit to challenge and blow up norms, narratives, and systems that might hold women back.