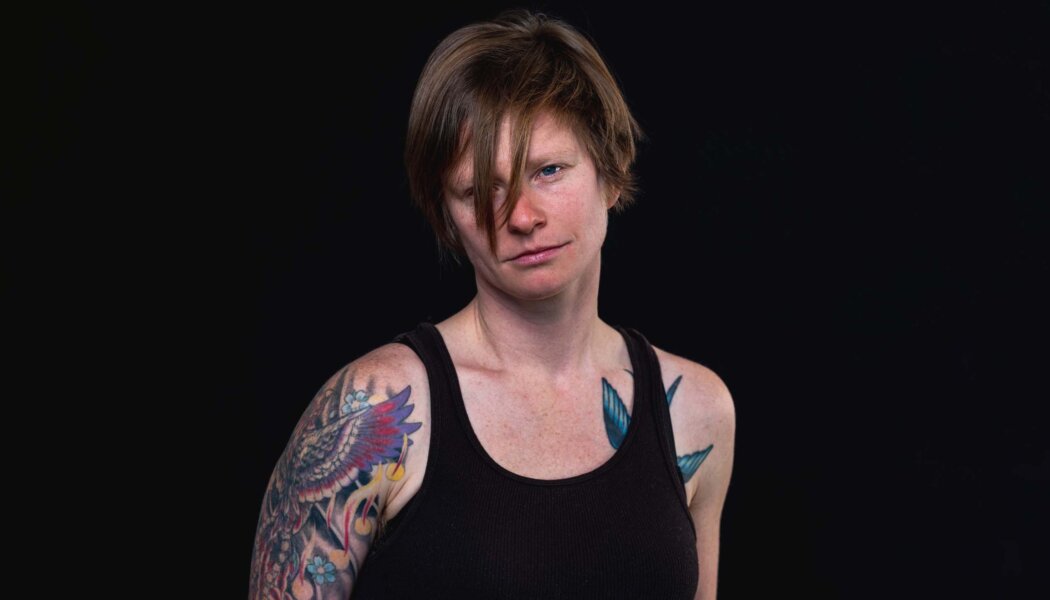 If this book was a Venn diagram, the intersecting circles would represent the relationship between rage, compassion, and survival. Lori Fox has crammed a lot of life (and moving) experience in their thirty-something years on this planet. They are unique, as we all are, by default: "I'm a visibly queer and non-binary person who grew up in a time and place when that was even more dangerous than it is now, who has lived and worked in communities and settings where my queerness was often a threat to my safety. I should, statistically speaking, be dead. Probably more than once," writes Fox.
Blunt and unapologetic, recurring themes and ideas are intertwined and interconnected throughout the book and include, but are not limited to, financial instability, mental health struggles, sexual assault, emotional and physical abuse, the unconditional love of pets, and the consequences of speaking truth to power.
This Has Always Been a War (Arsenal Pulp Press, 2022) is also about the duality and complexity of our human existence. One can be enemy, stranger and lover all at once. We can be both strong and vulnerable. Fear and courage often ride side by side in Fox's camper truck or beat up cars. Shame snuggles up to pride and perseverance is the shadow side of surrender.
At times laugh out loud, at times jaw-droppingly shocking, Fox writes about the hard things. They write about the things we think we shouldn't say. "It's because I won't nod, smile, and keep my fucking mouth shut."
The writing is compelling and gripping. Every essay flows like a draft beer from a fresh keg in one of the many restaurants Fox worked in during their seventeen years in the service industry.
You'll find descriptions like:
"Her making excuses, dodging responsibility, calling down some folksy morality or looking to a fucking magical dead-ass zombie carpenter to fix the things she, herself, refused to fix." When Fox disclosed a sexual assault by a family member to their mother.
"This novel, like its narrator, needs to take itself firmly by the shoulders and pull its head out of its own ass, because pay the fuck attention." From Fox's take on Sophie McIntosh's novel, Blue Ticket.
"It was partly furnished, and in the nightstand there was a bottle of KY Jelly and a pair of edible underpants with a bite taken out of the crotch." Describing one of the numerous apartments they've lived in.
 If you are uncomfortable with hearing about poverty, hunger and abuse, you should read this book. If words like cunt, dick and mother-fucking asshole make you squirm, buy this book and challenge yourself to walk a mile (or thirty thousand) in Fox's shoes -worn out flats or a pair of boots with a knife tucked into the side.
Because what does Fox want readers to do? Open their minds. Ask questions. Never assume.
Fox takes responsibility for their choices but argues that some choices are not available to many. The book peels back layers on topics that have shaped Fox's shapeshifting existence to reveal the raw and tender truth of their lived experience. Here are a few excerpts that stood out.
ON JUSTICE
"We are not paid fairly for the things we make, yet things can be denied us or taken from us if we cannot pay for them. If we refuse to obey the rules of the people who have those things, we will be punished. If we refuse to be punished, we will be imprisoned or killed.
We are told, when these things happen, that this is justice…Serve us or starve. Work or be evicted. Obey us or live in misery. What part of that sounds like a choice?"
From This Has Always Been A War
ON DUALITY
"I think about that photo [a young man in a leather jacket, clean cut, smiling warmly, leaning up against the side of a black-and-chrome Harley Davidson motorcycle] a lot, about how there's no one story, no one straight narrative that can be told about a person, no matter how much we would like there to be. Everyone you know, including yourself, is a shapeshifter, some of us more so than others. No person is ever just one thing."
From Every Little Act of Cruelty.
ON LUCK
"Only a small part of my survival can be attributed to my own choices and skills; something I learned while I lived out in the bush is that sometimes good things happen to you, and sometimes bad things happen to you, but mostly, things just happen to you. You can be the fittest, most cautious, most competent bushperson around and still get mauled by a bear or drown in a river for no goddamn reason at all other than it's just something that happens. You can prepare and do your best to avoid bad situations, but the amount of power you have to control your fate is limited. The bush—and the wider world—is amoral and impartial to both your success and your suffering. Some people find that hard to stomach, but I find it tremendously comforting. Often, things just are."
From This Has Always Been A War
In short, we need more books like this.
We need to read the stories of despair and suicide attempts and crippling depression. We need to share our own stories of resilience and courage and survival. Because, as Fox puts it: "If things are the way they are because this is the only system we have, then we need a new fucking system."
"It's a system of learned helplessness. And it doesn't have to be that way", they write.
While the rants and tangents are on point with some laugh out loud metaphors, some trimming back to pieces where a point has already been made might allow the prose to pack more of a punch than it already does.
---
We recommend buying a copy of Fox's book from your local indie feminist bookstore or via the publisher here. 
How a former politician turned radical reverend made change by working with the enemy.
Read More »
Queer-owned businesses face unique challenges, compounded by the pandemic.
Read More »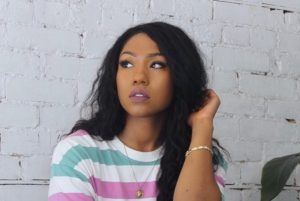 It's February. Time to celebrate love, sex and body positivity with a playlist that features some amazing emerging artists. Enjoy another exclusive LiisBeth playlist from Sadé Powell
Read More »