Feminists everywhere are buzzing about Michelle Goldberg's recent op ed column published by the New York Times, 'The Future isn't Female Anymore'.
I circled it three times. Then took the bait. 
Goldberg suggests feminism is fizzling out—along with puffy sleeves and tie-dye sweatpants. And provides reasons for believing this to be true.
I too can see what she sees.
But only if I use a pair of American opera glasses and focus on an American feminist stage (Note: I sincerely grieve for our American sisters). The thing is feminism exists in hundreds of countries around the world. And sure, as a Canadian feminist publisher who monitors trends, I see why American Gen Z, Millennials – 'Me-lenials' (a distinct subgroup), are losing faith and yep, even the over-55 comrades in arms are tired. But what they are tired of, in my opinion, is marketplace feminism, #girlboss feminism, and the big one – white feminism.
The thing is, feminism is not just a soprano performance – it's a whole global opera. And just because the star spangled soprano leaves the stage—or messes up an act, doesn't mean the whole show is over.
Yes. Bitch closed. The news knocked me back too. But feminist media is a fierce hydra. Capitalism's axe can and does routinely chop of a Bitch of a limb here and there. But only fair-weather feminists would conclude that that this means feminist media, or feminism on the whole is losing the battle. There remain thousands of feminist zinesters, newsletters, micro publishers, podcasters, and bloggers ready to serve and continue the work of their newest ancestor.
So no, from what I see, feminism is not retrenching. It is, thank Goddess, once again, evolving. Like a dragon fly, coming out of its nymph stage after seven years under pink water. 
Feminism is not a chartable Fortune-500 trend. It is a diverse, living, indeterminate, mycelial-like being. It lives, breathes and thrives mostly underground creating the conditions for deep change. Branches of it need to die so that others can grow.
With the worrisome erosion of democracy everywhere (bad for women and all marginalized folks) and the alt right movement's growth, it's about time individualistic girl boss power and corporate-led representational feminism– itchy protuberances that have dominated media, preoccupied elites and North American policy makers over the last 10+ years– gives way to something more relevant for the coming times.
What I see happening now, in my feminist world, is a long overdue revival of radical, socialist, solidarity and grassroots organization-led, feminism; The kind that has marathon legs, knows when to rest, and how to pass a baton because no one or organization or celebrity, no matter how big, can run this race alone.
This feminism prioritizes big picture revolutionary change versus seats at the table. 
For lack of a better, term, let's call it solidarity feminism. 
Solidarity feminism is prepared to protect its past wins and ready to work collaboratively for new ones like defunding the police, abolition, gun control and ending racism. This feminism is quietly mobilizing millions of progressive micro entrepreneurs, resourcing the experimentation and discourse needed to nourish the emergence of a post-work, post growth, accessible, post capitalist and planet-first economy. Such an economy will enable all to thrive in accordance with their personal or community's cultural definition of thriving; A peaceful pluriverse.
Solidarity feminism is hella intersectional, inter-movement, and international, because as the pandemic made clear, the fight for gender justice and liberation is all interconnected.
The new, emerging take on solidarity feminism understands that this work moves in sync with natural cycles. A pause from organizing global marches is simply wintering—reflecting, recharging–not the end of a movement.
For me, the future is not – was never – female. It is, and always was, feminist.
There is a difference. You see, feminism does not equate to female. Feminists come in all genders–and to fight what's coming, and to birth real liberation, we will need all feminists, all grassroots and large feminist non-profits, for profits and NGO's in every nation, on well funded front lines.
If  Susan Faludi looked beyond U.S. borders, I think she might agree. Feminism isn't retrenching. It's morphing. Wisely shedding what is no longer useful; A more relevant kind of feminism for a world facing the triple threat of Covid, climate and conflict is about to take off and fly. 
A part of feminism may indeed be dying. My kind of feminism is just getting started. 
---
This Op. Ed. was written and published by pk mutch, founder and publisher of LiisBeth.com.
Tired of just reading about feminism? Looking to practice feminism? Or a like minded, feminist community to be part of?  Check out the Feminist Enterprise Commons here.
Recommended Readings: 
(Got another? Please share in the comment section!)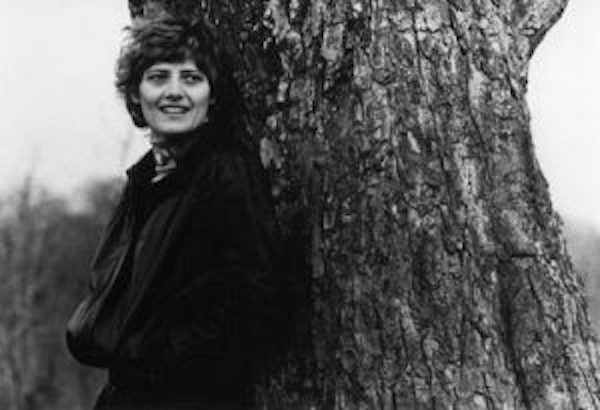 Shaena Lambert uses fiction to tell the true story of the revolutionary Founder of the German Green Party, Petra Kelly
Read More »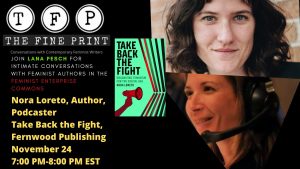 An author argues that feminism needs coordinated leadership.
Read More »
Feminist parties are making a comeback in Europe. But why? New LiisBeth contributor Annika Anderson flew to Sweden to find out.
Read More »