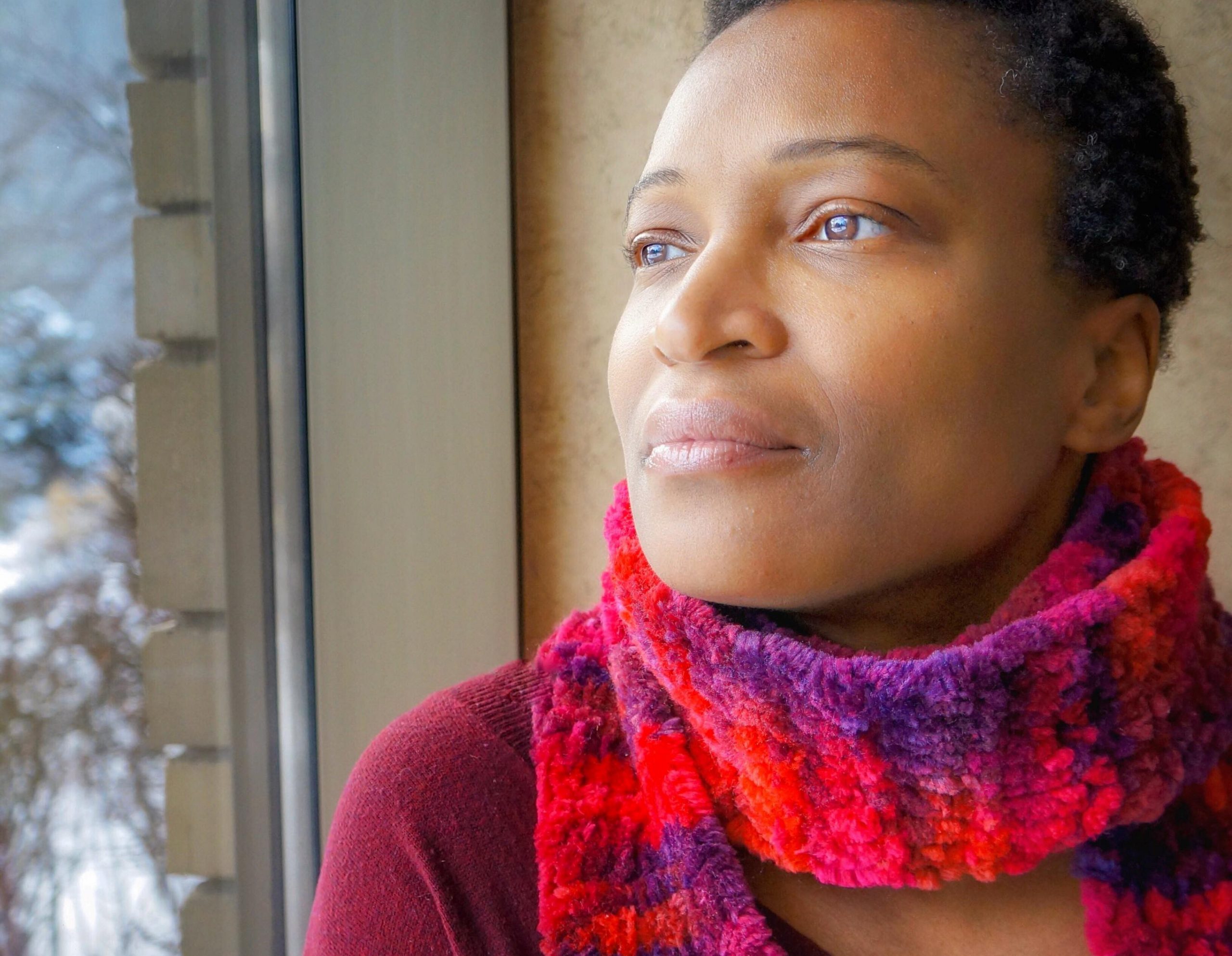 Althea Branton (she/her/elle) is a skincare designer who lives, works and plays on the traditional territory of the Anishinaabe, Ojibway/Chippewa and Haudenosaunee peoples.
Growing up,  Althea never considered herself to be beautiful or remotely attractive. Her concepts of beauty came from the pictures of white women in the magazines her mother would occasionally buy from the grocery store for their (air quotes) recipes.
Althea spent years wondering if she'd ever be beautiful. Somehow it never dawned on her that no amount of green smoothies, elimination diets, HIIT workouts, intermittent fasting or aligning her chakra centres with the Universe was going to turn her into a young, thin, white, cishet, neurotypical able-bodied, twenty-something female with no curves and blonde hair: the Eurocentric beauty standard. 
She was obsessed with skincare after buying a life-shattering pot of Dewberry lip balm from The Body Shop.   Yet on the flip side of her skincare obsession was a stark realization that most products aren't made for her skin tone.  A myriad of Eurocentric skincare exists in the current market. However, there's a dearth of skincare for people of the global majority.
Then came the whisper in her soul – to own her own business.  So she went to Laurentian University  – to study translation instead.
Many pots of lip balm later, Althea decided to finally listen to that whisper in her soul to begin creating her own natural products and studying cosmetic science and cosmetic formulation.
Her son is her why – why she's starting fresh in the late summer of her life to finally move towards the true goals of her soul.   Althea decided to intentionally design and create skincare for people of the global majority.
Yet she never anticipated the sheer amount of unopened doors and barriers on the path to entrepreneurship.  Althea finally had had enough.  So she turned to words. Althea has transmuted her pain into art using words for the last quarter-century.
A few weeks ago, Althea Branton was interviewed by an intake manager at a startup incubator program.  Read or listen to what Branton has to say to the world after that interview. 
---
I HAVE A SEED
I have a seed.
An idea that came to me as a spark from the darkness that is out there past the light.
So far it's an enterprise with limited resources.
But I'm only surviving –
not thriving (at least not yet). 
I'm living off scraps, crumbs, bits and pieces
putting life's essentials carefully
from hand to mouth for myself
and my child. 
I feel horrible about it every single day.
I need HELP
I cry to a force greater than myself.
Why can't I provide more?
Why don't I have more?
Isn't there enough for me?
Aren't I enough for me?
Let me tell you about this seed.
It's powerful. Mighty.
Unapologetic. Genius.
It'll move people into a movement
bypassing the normative
Eurocentric ableist capitalist patriarchal norms
we so unequivocally accept as normal
every single day.
When it's ready
my seed will bloom and blossom.
I know it'll grow
providing for me and millions more.
Then come the experts
Wolves disguised as critics clad cleverly in exploited cashmere clothing.
"Should you really only market to Black & Brown people?"
"Aren't there enough products for those people?"
"Do you have any experience in this sort of thing?"
"Why are your products genderfluid?"
"Isn't that controversial?"
Heavy is my heart as I heave a mighty SIGH.
I keep having to prove why
Why my seed is worthy
Why my seed must get the things it needs
to grow super-high towards the skies
Why my seed deserves the right
For soil, water and sunlight 
elements provided freely
by the Earth to humankind.
My seed is worthy because it is a seed.
I deserve the elements because
I, too, am a seed.
Dearest garden-variety gatekeepers – please step aside. 
I'm done asking for permission
for my seed to grow.
I'm done pandering to people's insecurities
I'm done doing the dance around biases that have nothing to do with me.
No one tells the crops to grow.
They just do, with the help of the Earth, Sun and more.
I'll find the soil. I'll get the water. 
I'll even find the invaluable knowledge
As I put the rather ratchet-looking pot outside
because contrary to what most may believe,
the sun is freely available to us all.
Now, I'll celebrate the winter season
Putting holiday essentials joyously
from hand to mouth for myself
and my child
knowing I will never yield to those who seek to hold me down
for fear I may rise above them one day.
I'll rise all right.
Look up there – I'm rising right now. 
My very existence is resistance.
I'm here. I'm me, I'm hella amazing.
That seed tho'… stand aside and watch it grow.
---
Publisher's Note: Want to support Althea's startup journey?  Follower her on IG: @althea.branton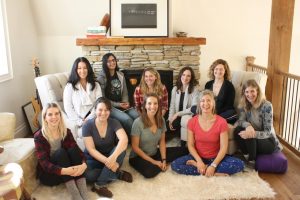 A feminist writer found a different way of sharing stories—and her own writing school. 
Read More »
Entrepreneurship support organizations are keen to profile their diversity and inclusion work–but are are policies and procedures keeping pace?
Read More »
For many women, particularly those working within oppressive environments, the very act of starting a business can be frighteningly disruptive to the social order.
Read More »